Image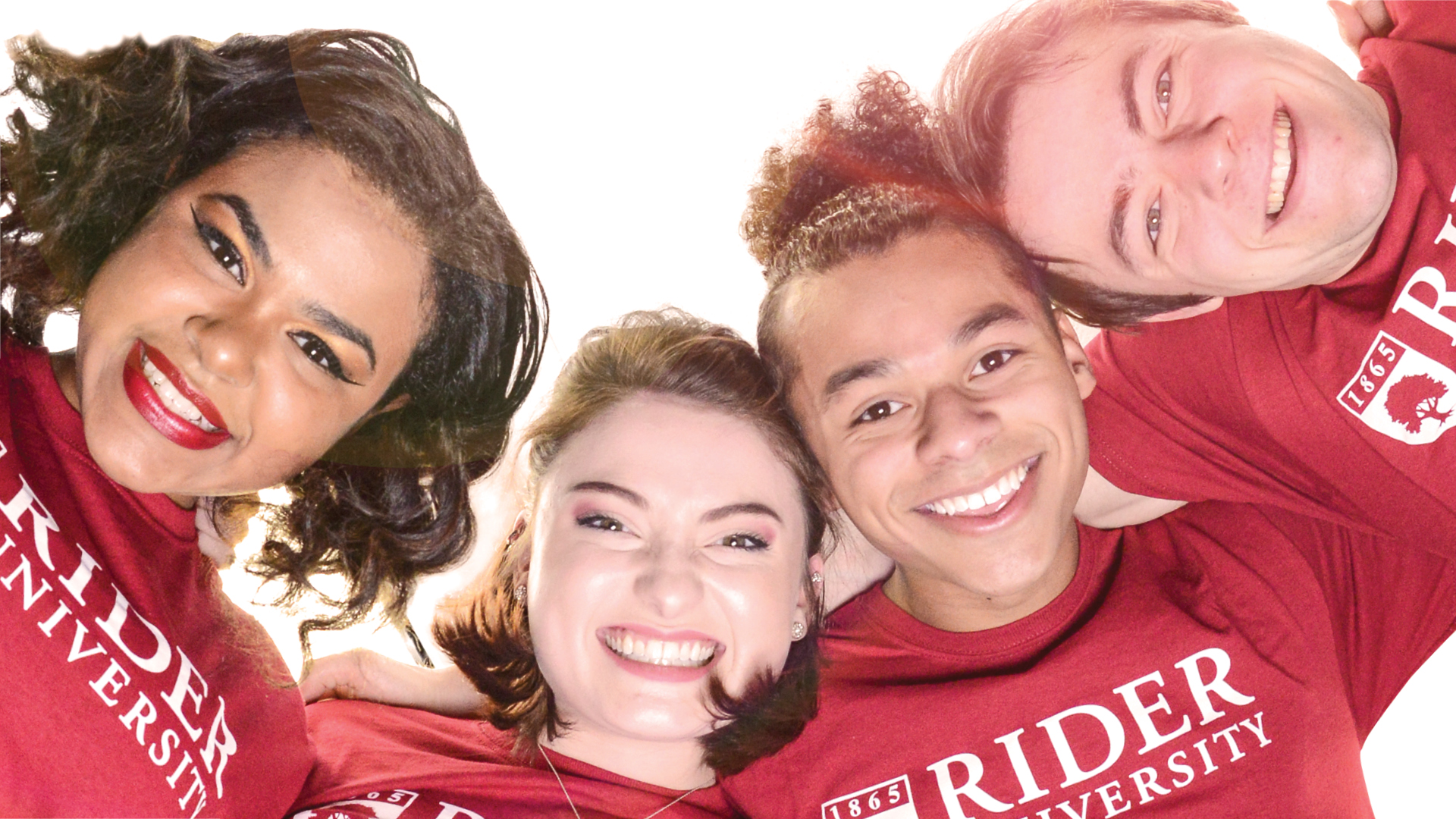 On Homecoming weekend, as the University welcomes alumni back to campus to reminisce about the past, one event will focus decidedly on the future. Rider will publicly kick off the largest philanthropic campaign in its 157-year-history.
On Oct. 29, President Gregory G. Dell'Omo, Ph.D., will announce the public launch of Transforming Students - Transforming Lives: The Campaign for Rider University, ­­a bold $80 million comprehensive fundraising campaign to invest in Rider's future.
"This campaign is the most ambitious in Rider's history and is a critical piece of its future," says Dell'Omo, emphasizing the campaign's importance to successfully fulfilling Rider's multi-year strategic plan, Our Path Forward. The campaign offers essential support to the strategic plan's students-first focus, a vision intended to propel Rider forward. He continues, "This campaign is also an opportunity to highlight our achievements, in which all alumni have played a part, and to let others know the many ways Rider empowers students to reach their full potential."
This campaign is the most ambitious in Rider's history and is a critical piece of its future."
The campaign has been privately gaining momentum since its start in July 2018. More than 14,000 donors have already supported Transforming Students – Transforming Lives, including close to 5,500 first-time donors. During this quiet phase, the University recognized and celebrated its largest gifts to-date for scholarships, and in the areas of business, science, technology and athletics. Generous donors have contributed to significant campus improvements and provided growth in the University's endowment. Planned gifts to the University have also increased significantly, shaping Rider's future through arrangements that are made now but realized beyond a donor's lifetime.
"These milestones are important. The generosity of alumni, parents, friends, faculty and staff has built incredible momentum," says Campaign Chair Thomas Lynch '75. "While we are grateful to the generous donors who provided these philanthropic contributions to Rider, we know that our ambitions can only be realized with the help of everyone in our community."
Priority I
Build Rider's endowment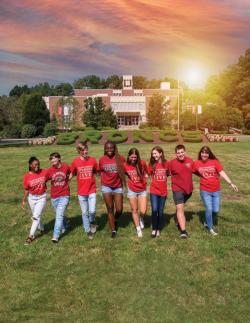 To provide scholarships and funds for special initiatives and to support the University's long-term finances
Whether allocated for unrestricted purposes or for a scholarship or program, endowments have an enduring impact. They provide a permanent source of income as funds are invested and grow over time. Currently about 33% of students pursuing a degree at Rider are the first in their families to attend college. These students often have fewer financial resources to rely on for college funding. Endowed scholarships make a Rider education possible for more students. In addition to supporting scholarships, endowed funds may be created for other purposes as well, or they may be undesignated, allowing support to be available for emergent needs or new opportunities.
Priority II
Invest in Rider's campus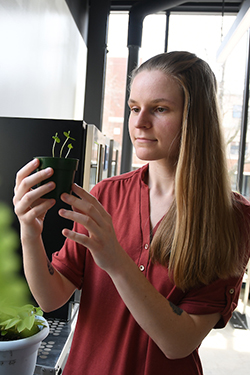 To create a vibrant living and learning community, one that fully engages students both inside and outside the classroom
Refreshing Rider's roughly 60-year-old campus requires lots of TLC. Creating an optimal campus environment requires modern and well-equipped facilities and continuous campus upgrades to residence halls, classrooms, labs and sports facilities. The campaign supports a vision of a living and learning environment that inspires creativity, builds camaraderie, enhances instruction and encourages collaboration through the funding of new construction and the modernization of existing buildings.
Priority III
Strengthen Rider's Annual Fund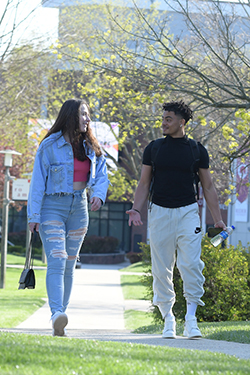 To build a resource that is integral to programs and initiatives that benefit the entire campus
A strong Annual Fund provides flexibility, helping to address the University's most pressing needs. At Rider, the Annual Fund is a vital resource — one that directly benefits current students by sustaining every part of their campus experience. The fund supports scholarships and financial aid, athletics, the arts, academics, student life, diversity and inclusion programs, student emergency funds, counseling, and career planning. The fund provides maximum flexibility, allowing the University to apply resources as needed across campus. It is a key component in being able to provide students with a transformative Rider education.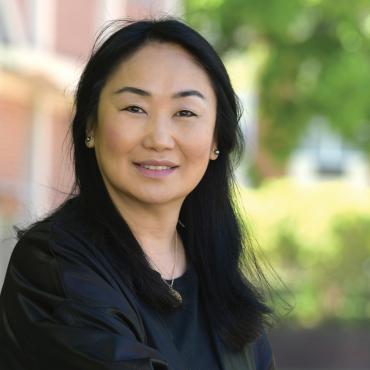 "Without your help, I may never have been able to complete my studies. Your generosity has been an inspiration to me. Thank you again for your remarkable encouragement and scholarship."
Lilly Banzragch, senior arts and entertainment industries management major
$5 
from three people can pay for a student's tutoring appointment
$20
from six people can pay for a week's worth of supplemental instruction to support students in a science or technology class
$50
from two people can contribute toward a two-hour career planning workshop for 10 students
$100
from five people can contribute toward a visiting lecturer or guest speaker coming to campus
$1,000
from five people can provide vital scholarship support for a deserving student
A vibrant campus
Rider must continue to upgrade its equipment and facilities in order to continue to provide modern collaborative spaces to live and learn.
Thanks to a generous gift from Mike '82 and Patti '82 Hennessy, the Science and Technology Center was recently expanded to include a 9,500-square-foot addition with new technology (shown above). This and other improvements are in progress with some projects partially complete and others yet to begin. Contributions of all sizes are welcome to update, expand and enhance numerous parts of campus and to purchase new equipment and technology.
Capital projects in need of support are:
Rider Arena Project
Mike and Patti Hennessy Science and Technology Center expansion
Center for Diversity and Inclusion offices
Fine Arts Building enhancements
Gill Memorial Chapel renovation
The new 107.7 The Bronc/WRRC-FM Broadcast Studios
Career Development and Success offices
The renovations to the Mike and Patti Hennessy Science and Technology Center have made such a difference for me and my classmates. We are using state-of-the-art equipment that not a lot of schools have.
Philanthropy's impact
Isaiah Jean-Baptiste '20
As an aspiring entrepreneur, Isaiah Jean-Baptiste's future was greatly enhanced by enriching Rider experiences made possible by philanthropy.
In 2018, he and five other students attended the Inc. 5000 Conference, a three-day networking event for the nation's fastest-growing companies.
"I got to look at my definition of success and develop firsthand relationships with the idols that I've spent my entire life looking up to," he says.
The following year, along with 24 other students and recent alumni, he spent two weeks at Rider's Innovation Intensive at Oxford University learning from 14 CEOs of U.S.-based companies.
Both life-changing experiences were sponsored by the namesake of Rider's Norm Brodsky College of Business, Norm Brodsky '64, and his wife, Elaine.
Jean-Baptiste also participated in the Small Business Institute's national Project of the Year Competition where his team created a consulting plan for a local business that was recognized among the top 10 best projects in the country. Over the years, the Small Business Institute has been supported by 36 individuals and companies.
"I built great relationships and learned creative ways to find quality information, develop a plan and communicate that with clients," he says.
Just eight months after graduating, Jean-Baptiste and fellow information studies major Brook Wilson '19, along with another investor, created Vora, an app that connects fans and social media influencers through video chats. Looking back on his Rider experience, Jean-Baptiste says that every opportunity he embraced — both in and outside the classroom — helped him along his entrepreneurial journey.
Campaign leadership
Campaign Chair Thomas Lynch '75 (right) is leading the campaign with co-chairs Joan Mazzotti '72 (center) and William Rue '69 (left) along with a team of volunteers who are helping to build relationships, make introductions, and help personal and professional contacts learn more about Rider.
"The participation of the University's alumni, friends and corporate partners is essential to future generations," Lynch says. "You may feel that your investment is insignificant, but your impact will be great. Join us in seizing this moment and building a permanent culture of philanthropy at Rider. With your help, Rider will continue to transform students' lives."