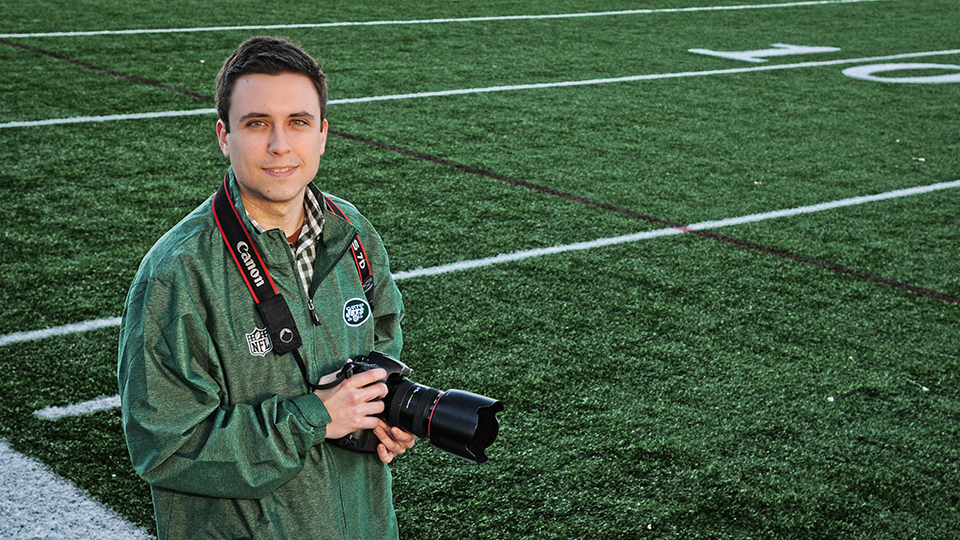 Coordinator, Creative Services - Marketing and Communications, New York Jets
Major: Communication
From my first visit, I could tell the professors were ready to help me excel both inside and outside of the classroom environment.
The Proof Is In Our People
Why José Chose Rider
"Rider offers a great Communication program that blends hands-on production experience with small classroom sizes. Its student clubs and organizations helped to reinforce the skills I learned in the classroom."
Rider's Impact on José's Career
"Rider's reputation and location gave me great opportunities. Being so close to two major media markets — New York and Philadelphia — offered unique access to real-world experiences through internships and co-ops. That kind of hands-on experience, coupled with a strong curriculum, helps students refine the skills they need to become leaders in one of the most competitive media markets in the country.
My experiences with faculty and staff led me to pursue freelance photography and multimedia production work outside of the university setting," José added. "They also empowered me to branch out and build working relationships within the New York and Philadelphia area, which were instrumental in developing my portfolio and following my passion to work in a creative industry."
Continued Success
José, who earned acclaim as a photographer for The Rider News during his days on campus, now provides graphic design and photography for the New York Jets — work that is not only highly visible, but also gratifying. "I contribute to the overall brand look and feel within the Marketing Department," said José, who designs creative concepts such as website banners, season tickets, advertising art, and stadium and television graphics. "I'm the team staff photographer for press conferences, team practices, training camp and community events, and the primary photographer for the Jets' Flight Crew cheerleaders."
---
Related News
Alumni take part in super bowl action
From the campus green to the gridiron: Rider alumni work behind the scenes to help the NFL tick
Alumni Networking

The strong Rider alumni network got José working with fellow grad Mike Scott '02, who previously worked as a graphic designer with the Jets.
Rider offers many opportunities to get involved outside of the classroom. It was easy to get involved in Greek life, the radio station, and The Rider News. These student-run organizations provide another level of experiential learning that not only helps to develop technical skills, but also the teambuilding and leadership skills needed to be successful.
Communication