You will be shocked to learn who has performed at Rider over the years
Billy Joel? Jerry Garcia? Destiny's Child? Yes, all of them and more have entertained Rider students
Each September, students anxiously wait to hear who will perform at Rider's annual fall concert. This year, students recently found out that A Boogie wit da Hoodie will perform on Sept. 20 in the Student Recreation Center.
A Boogie is only the latest in Rider's long history of bringing successful artists to campus. Some of the most iconic performers in music history have performed in front of audiences at Rider.
A current display in the Moore Library lobby, "Rockin' at Rider," captures the breadth of performances that have taken place at Rider over the years. This partial list represents some of the highlights from each decade, beginning with the 1960s.
1960s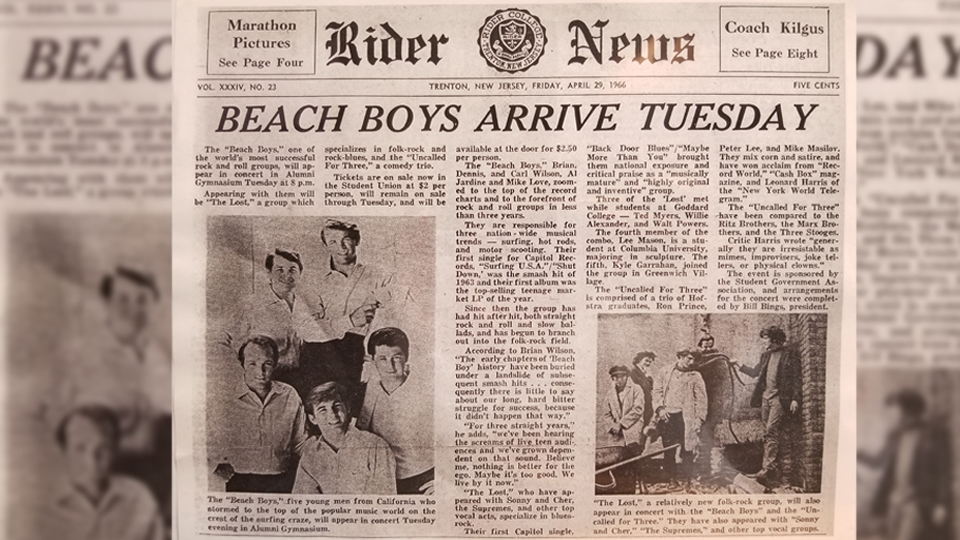 The Beach Boys, May 1966
Simon and Garfunkel, October 1966
Peter, Paul and Mary, February 1967
Smokey Robinson, April 1967
Janis Joplin, November 1969
1970s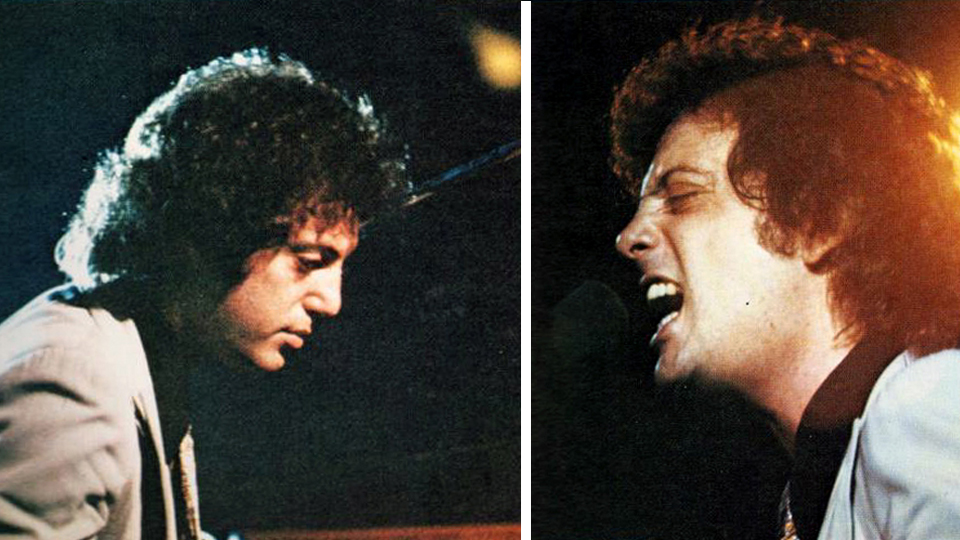 Chicago, May 1970
Billy Joel, October 1976 and December 1977
Boston, February 1977
1980s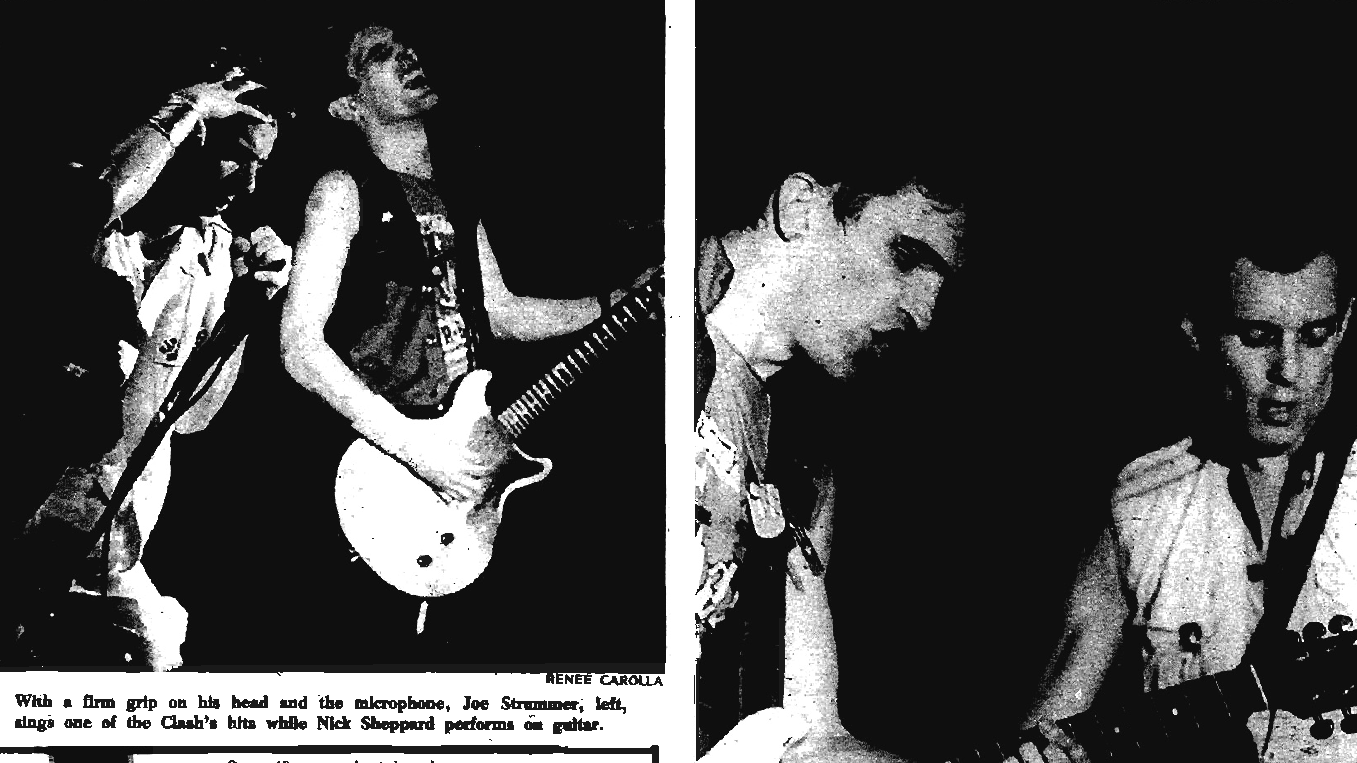 Jerry Garcia Band, November 1981
The Clash, April 1984
Meatloaf, March 1988
1990s
The Go-Gos, November 1990
Jon Bon Jovi, September 1997
The Violent Femmes, October 1998
2000s
Destiny's Child, 2000
3 Doors Down, 2001
Ludacris, 2002
The Roots, April 2004
Gin Blossoms, 2006
Sean Kingston, October 2009
2010s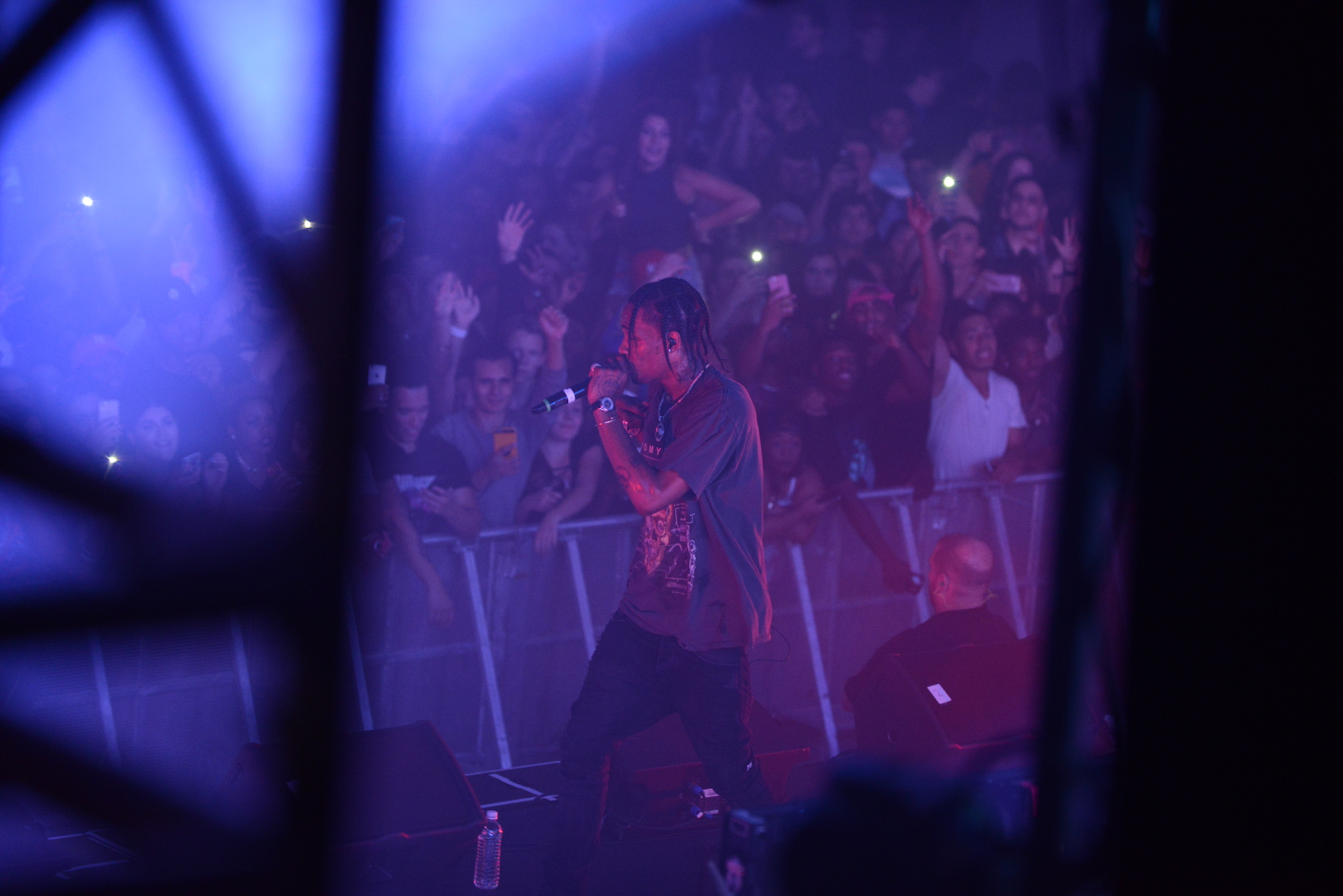 Jason DeRulo, October 2010
Magic!, September 2014
Big Sean, October 2015
Travis Scott, October 2016
ASAP Ferg, October 2017
A Boogie will soon enter this pantheon of artists who have performed Rider. For more information about tickets to this year's fall concert, please visit facebook.com/RiderUniversitySEC.
---
Photos courtesy of Riderana, the University's archive; the Rider University Libaries' digital collections; and University photographer Peter G. Borg