Westminster Kantorei Celebrates the Poetry of Ranier Maria Rilke on April 3
Settings by Hindemith and Lauridsen and world premieres by James Blachly and Douglas Helvering.
Westminster Kantorei will present a concert entitled " A Celebration of the Poetry of Rainer Maria Rilke" on Sunday, April 3 at 3 p.m. in Bristol Chapel on the campus of Westminster Choir College of Rider University in Princeton.

The concert will feature Rilke's transcendent poetry as set by Hindemith and Lauridsen, and world premieres by James Blachly and Douglas Helvering.

Founded in 2004, Westminster Kantorei is a chamber choir specializing in music of the Renaissance and Baroque eras, with occasional forays into later repertoire - including new works. Recent seasons have included performances of Bach's St. Matthew Passion with the Westminster Choir and the New York Philharmonic, conducted by Kurt Masur; a program of American choral music present as part of the 1783 Revolutionary Princeton celebration; and "Miracolo d'Amore," an exploration of works by Claudio Monteverdi, performed in New York City. With the early music ensemble Fuma Sacra, Westminster Kantorei can be heard on the world premiere recording of John Magnussen's Psalm, which was composed for the Jose Limon dance company.

Conductor Andrew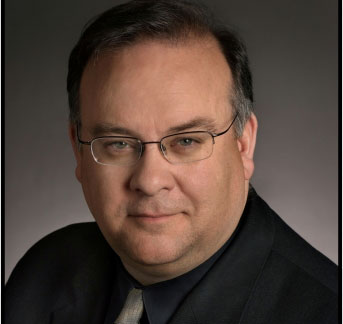 l is recognized as one of the leading choral conductors of his generation, known for his passionate artistry and unusually wide-ranging repertoire, extending from early music to newly-composed works. As a member of the faculty at Westminster, he teaches conducting, choral literature and performance practice and conducts the Westminster Kantorei. Dr. Megill has prepared choruses for many of the world's leading orchestras, including the American Composers' Orchestra, American Symphony, Cleveland Orchestra, Dresden Philharmonic, National Symphony, New Jersey Symphony and the New York Philharmonic. Since 1989 Dr. Megill has served as artistic director of Fuma Sacra, recognized as "one of America's leading ensembles specializing in Renaissance and Baroque vocal music" whose performances "leave the audience gasping in amazement" (Classical New Jersey). He is also . Megill is also music director of the Masterwork Chorus, one of metropolitan New York's finest volunteer choirs, and director of choral activities for the Carmel Bach Festival.

Admission to the performance is $20 for adults and $15 for students and seniors. Tickets can be purchased by calling the Box Office at 609-921-2663 or online. Westminster Choir College is located at 101 Walnut Lane in Princeton.