Results: Data & Success
The proof is in our students
It's true: Within six months of graduation, 92% of Rider graduates are either employed full or part-time, pursuing graduate study, or involved in a volunteer position. And that's just the beginning.
---
Graduate Exit Survey
We put our graduates' insights to work to constantly improve and evolve our career development process to meet the demands of an ever-changing marketplace. Here's a snapshot into Rider's May 2015 graduates.
Outcomes from May 2015 graduates
Results based on a 83% survey response taken six months after graduation.
---
Enhance existing relationships and build valuable new connections through the Rider University LinkedIn page. You'll find updates on alumni, career events and the opportunity to cultivate relationships with like minds.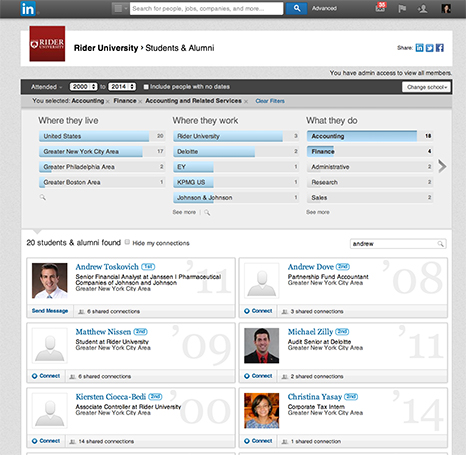 ---
See the real return on investment of a Rider University education through first-person accounts from our talented alumni.

---
A Look at Rider Success