Summer at Westminster Alumni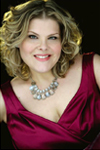 "When I went to the High School Vocal Institute at Westminster Choir College all those years ago, I had no idea that it would make such an impact on my life. It started the spark in me that continued to build and led me to the career that I have today. The foundation that was built during those years helped to make me into a musician. It introduced me to Westminster and it's incredible faculty. Individual lessons as well as group sessions with other singers helped in developing an appreciation for listening to others and learning from what they had to say. Singing in a choir has made my approach to learning new roles and new pieces of music completely different. I listen for textures, individual instruments or lines and hear to the ends of phrases. Little did I know, all those years ago, that this program would continue to shape me to this day. It will continue to shape me and help me to navigate through this career that I love so much."
Jennifer Check
Metropolitan Opera
Vocal Institute: 2000
---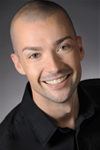 "Attending Westminster's summer programs solidified my decision to major in music education. The experiences I had, especially under the instruction of James Jordan, were truly life changing. It's hard to imagine, but before coming to Westminster I had never thought about concepts such as the role of breath in singing, the power of musical line, and how to listen meaningfully to the rest of the choir. I had been singing and playing all my life, but in just three weeks, Westminster Choir College taught me what it means to be a musician."
Jason Vodicka
Assistant Professor of Music Education at Westminster Choir College/Music Director at Harrisburg Choral Society
Vocal Institute and Music Theatre Workshop: 1998
---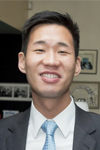 "From a very young age I was always involved with several music groups and activities, but it was Westminster's summer programs that opened my eyes and ears to a new world of possibility. The faculty were engaging, encouraging, and supportive, and I can still recall the deep impact of preparing an aria or reading through a choral piece in the Playhouse. Westminster's intense and unique training helped to create special shared musical experiences that continue to resonate in my professional and personal lives."
Jimmy Byrne
Manager, Ryan Opera Center at Lyric Opera of Chicago
Vocal Institute and Solo Vocal Artist: 2001; Florence Voice Seminar: 2004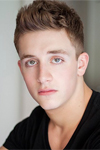 "The experiences, knowledge, and energy shared by the entire Solo Vocal Artist faculty, were beyond positive and inspiring. Mr. Walker welcomed me with open arms and became a mentor for me, which I appreciated SO much. I came into the program with a strong musical theater background but lacked the classical knowledge. I left the program with a new confidence in my vocal and performance abilities as well as a huge appreciation for the classical style. The program truly challenges the individual to channel what makes a "solo vocal artist". We are all individuals and the program really embraces that.
Since my experience at the Solo Vocal Artist program, I have been fortunate enough to maintain an exciting career where I have performed across the country and have worked with Tony and Emmy Award nominated/winning actors, directors, and choreographers. Most recently, I toured the country as Baby John with the Broadway Musical, "West Side Story". If you want to be a well-rounded artist, and want to improve your skills in a nurturing and positive environment-- I can't recommend Solo Vocal Artist enough."
Josh Pins
Recently on a national tour with "West Side Story"
Solo Vocal Artist: 2009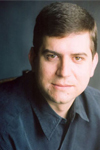 "Participating in Ingrid Clarfield's Summer Piano Camp had a profound influence on my musical development. The encouragement and dedication of the faculty inspired and challenged me, and this experience was an important factor in my decision to pursue a musical career."
Pete Jutras
Editor-in-Chief, Clavier Companion
Associate Professor, The University of Georgia
Piano Camp:1988 and 1989
---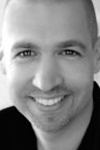 "Piano camp truly changed my life. For the first time in my adolescent years, I felt like I belonged in a group and had an immediate kinship with the other campers as well as the teachers. Musically, to be able to say without a shadow of a doubt that I had achieved excellence and witnessed brilliance was a powerful turning point in my life, both musically and personally."
Todd Simmons
Staff Accompanist/Assistant High School Director for Hopewell Valley School District
Accompanist for Princeton Girl Choir
Private Piano Instructor
Piano Camp: 1989-1992
---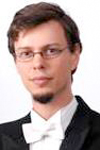 "Piano camp was the first time that I was challenged to work collaboratively as a pianist. It got me out of my shell and out in the fresh air of the performance world. The experience was that of working closely with teachers and campers, in an intense (rehearsals into all hours of the night) and fun (Mrs. Clarfield skating in on rollerblades!) environment. What a camp like Westminster's meant to me was the beginning of a life-long passion for music-making with others. Now I'm a conductor, mainly, but, these experiences were the pedestal for my future as a musician. "
John Perkins
Associate Director of Choral Activities at Butler University
Piano Camp: 1994