This endowed lecture series honors the 38-year career of Marvin W. Goldstein, Ph.D., associate professor-emeritus of the Rider University Psychology Department and Co-Director of The Julius and Dorothy Koppelman Holocaust/Genocide Resource Center. These lectures have focused on the significant negative consequences of intolerance for individuals, our communities and the nation.
Goldstein Speaker Lectures:
Image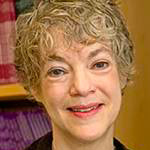 Susan Fiske, Ph.D., Princeton University
Lecture Topic: Perils of Prejudice: Universal Biases in Mind, Brain, & Culture
Susan T. Fiske investigates emotional prejudices (pity, contempt, envy, and pride) at cultural, interpersonal, and neural levels. Her expert testimony in discrimination cases was cited by the U.S. Supreme Court in a 1989 landmark decision on gender bias. 
Image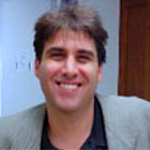 Joshua Aronson, Ph.D., New York University
Lecture Topic: Stereotypes and the Nature and Nurture of Intelligence
Aronson's research focuses on the social and psychological influences on academic achievement. Aronson is internationally known for his research on "stereotype threat" and minority student achievement, research that offers a strong challenge to traditional, genetic explanations of why African Americans and Latinos perform less well on tests of intelligence than their White counterparts, and why women trail men in hard math and science.
Image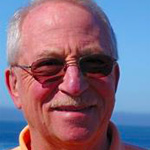 Samuel Gaertner, Ph.D., University of Delaware
Lecture Topic: Prejudice Among the Well-Intentioned
Dr. Gaertner is interested in intergroup relations and in particular, how prejudice, discrimination and intergroup conflict can be reduced. He received the 1986 and 1998 Gordon Allport Intergroup Relations Prize (together with John Dovidio, University of Connecticut) awarded by the Society for the Psychological Study of Social Issues (SPSSI). In 2004 he was also awarded the Kurt Lewin Memorial Award (with John Dovidio) by SPSSI for "outstanding contributions to the development and integration of psychological research and social action."
Image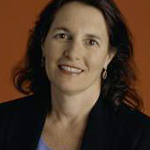 Melanie Killen, Ph.D., University of Maryland
Lecture Topic: The Origins of Stereotyping and Prejudice
Dr. Killen's research interests include children's and adolescents' social and moral reasoning, intergroup relationships and attitudes, and how diversity in social experiences is related to reasoning about exclusion and intergroup bias. Dr. Killen has served as a consultant for a federal initiative on interventions designed to reduce prejudice and to promote inclusion in U.S. elementary schools.
Image
J. Nicole Shelton, Ph.D., Princeton University
Lecture Topic: Worlds Apart: Asymmetrical Goals and Experiences in Interracial Interactions
Dr. Shelton examines social interactions between Whites and ethnic minorities. She explores how prejudice and interpersonal concerns about issues of prejudice influence the dynamics of intergroup interactions. She also investigates how situational factors influence the development and maintenance of cross-racial friendships.
Image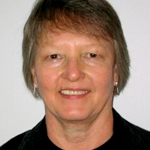 Kay Deaux, Ph.D., City University of New York
Lecture Topic: Immigration, Diversity and the American Dream
Dr. Deaux examines the question of how social categories affect one's psychological makeup, social behavior, and life outcomes. She served as President of the Society for the Psychological Study of Social Issues in 2004–2005 and President of the Association for Psychological Science (formerly American Psychological Society) in 1997–1998.
Image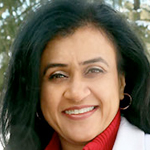 Khyati Joshi, Ph.D., Fairleigh Dickinson University
Lecture Topic: Racial Formation, Religious Identity & Discrimination in 21st Century America
Dr. Joshi explores the intersecting issues of race, religion and immigration in the United States with a focus on promoting cultural and religious pluralism in the U.S. Her publications include White Christian Privilege: The Illusion of Religious Equality in America, and she is an author and co-editor of Teaching for Diversity and Social Justice, a book often used by diversity practitioners and social justice scholars.
Image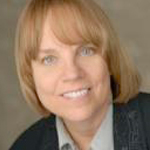 Laurie Rudman, Ph.D., Rutgers University
Lecture Topic: Cognates and Mental Ruts; Causes, Consequences, and Remedies for Implicit Racial Biases
Dr. Rudman examines implicit (or indirect) ways of assessing attitudes, stereotypes, self-concept, and identity. Her research also focuses on prejudice and employment discrimination, particularly with respect to gender and ethnicity. She was awarded the Gordon Allport Intergroup Relations Prize (with Eugene Borgida) for research examining the effects of sexist advertising on men's behavior toward female job applicants.
Image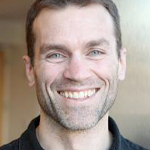 Emile Bruneau, Ph.D., University of Pennsylvania
Lecture Topic: Putting Science to Work for Peace
Dr. Bruneau's research was concerned with meta-perceptions, which concern how someone believes their enemy sees them – beliefs that are often harsher than reality. He then used this information to build interventions to counter these beliefs. In addition, he used brain imaging to study the brains of people on opposite sides of conflicts, such as Israelis and Palestinians or Republicans and Democrats.
Image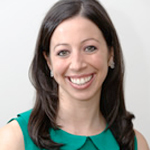 Corinne Moss-Racusin, Ph.D., Skidmore College
Lecture Topic: Identifying and Reducing Gender Bias in STEM
Her primary research interests include stereotyping processes and diversity science, gender roles, and implicit social cognition. More specifically, she studies the ways in which stereotypes shape behavior, social judgments, and self-regulation, and how these in turn impact intergroup relations and the equitable treatment of stigmatized group members within institutions. She also works on interventions designed to reduce bias and promote parity.
Image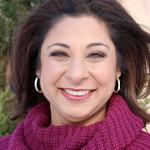 Dolly Chugh, Ph.D., New York University
Lecture Topic: The Person You Mean to Be: How Good People Fight Bias
Dr. Chugh's research is focused on unconscious bias and how and why most of us, however well-intended, are still prone to race and gender bias, as well as what she calls "bounded ethicality."
Image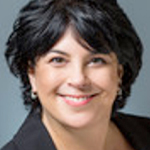 Michelle Gelfand, Ph.D., University of Maryland
Lecture Topic: The Secret Life of Social Norms
Dr. Gelfand's research is interdisciplinary, bridging the management and psychological worlds together. More specifically, her work is focused on cultural norms, negotiation, conflict, revenge, forgiveness and diversity. She is the author of the highly acclaimed book Rule Makers, Rule Breakers: How Tight and Loose Cultures Wire Our World.
In conjunction with the Goldstein Lecture, each year we have a round-table dinner with freshman psychology majors. During this time we discuss related readings and movies.
Here are some photos from one of our freshman dinners