Geosciences (B.S.)
The Geosciences major prepares students for meaningful and productive post-baccalaureate employment and/or admission to high-quality graduate programs. The program incorporates a broad and challenging curriculum, which emphasizes and investigates many of the important geologic subdisciplines. These include rock-forming mechanisms and controls, deformational and tectonic processes, the weathering and erosion of geologic materials, the transport and deposition of derived sediments, and the physical and biological history of the Earth. In addition, all Geosciences graduates attend a senior-level geology field camp where they learn not only fundamental field and mapping skills, but also how to professionally apply and integrate what they have learned in their individual courses to complex, real-world geologic problems.
Honors Program in Geosciences
Graduation with Honors in Geosciences is awarded in recognition of majors who have demonstrated outstanding academic ability. Enrollment in the program is by invitation of the GEMS faculty. Eligibility requirements include a minimum GPA of 3.5 in courses required for the major and the satisfactory completion of a senior thesis. In addition, an honors candidate must maintain an overall minimum GPA of 3.0.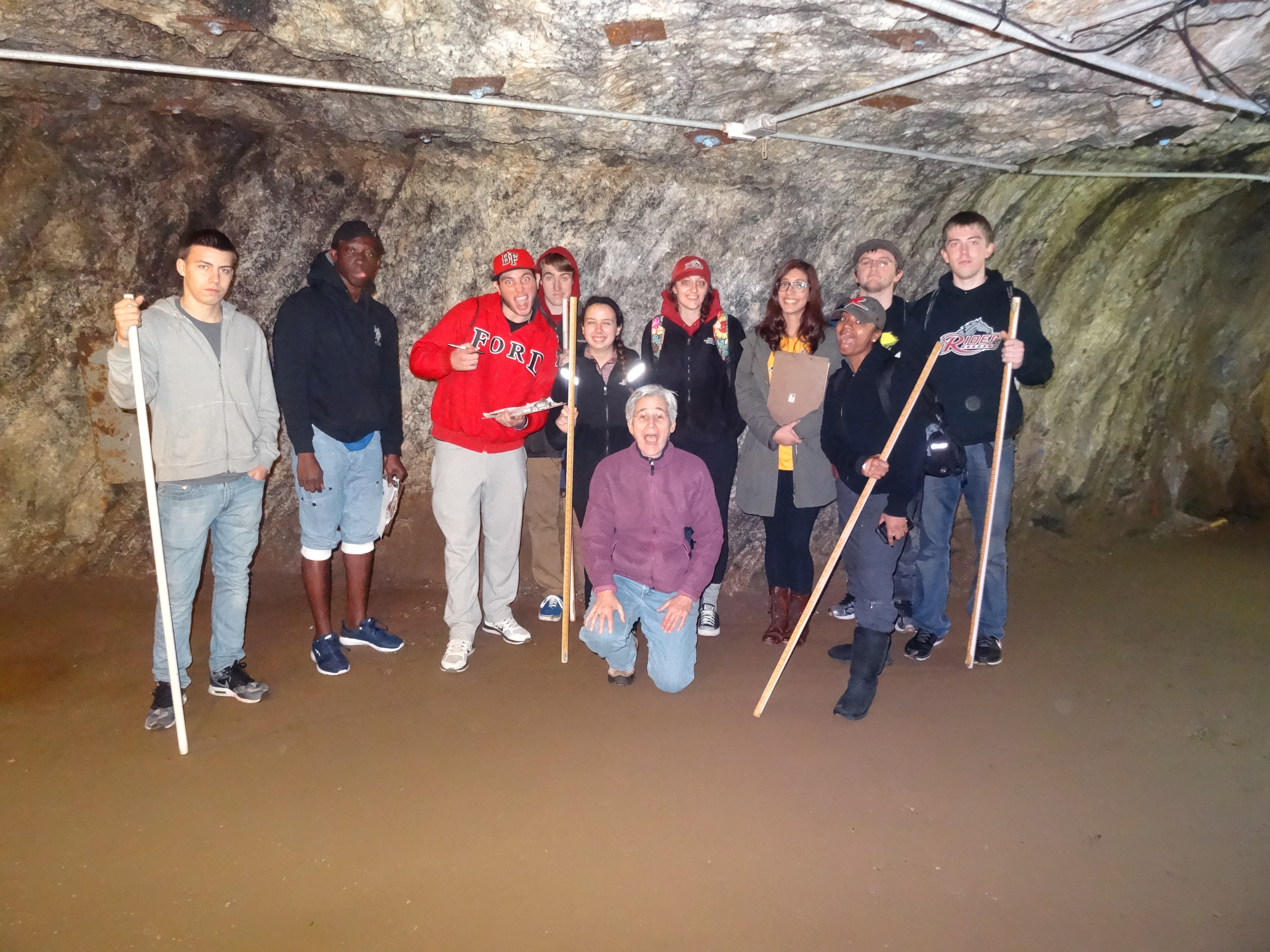 ---
PLEASE NOTE: Some of the following requirements for the Geosciences Major may be satisfied by taking similar coursework through Rider Approved Study Abroad Programs. Please contact your academic advisor, the GEMS department chair, and/or Rider's Center for International Education (CIE) for further information.
Geosciences Major Requirements
(64-67 credits)
Course List
Code
Title
Credits

CLAS General Education Curriculum

Geological, Environmental, and Marine Sciences

ENV 200
Statistical and Computer Applications in the Natural Sciences
4
ENV 205
Introduction to Geographic Information Systems
3
GEO 100
Earth Systems Science
3
GEO 102
Earth Materials and Processes Lab
1
GEO 304
Elements of Mineralogy
4
GEO 305
Petrology and Petrography
4
GEO 306
Sedimentology and Stratigraphy
4
GEO 310
Structural Geology
4
GEO 350
Soil and Surficial Processes
4
GEO 407
Hydrology and Water Resources
4
MAR 120
Oceanography
3
MAR 121
Introductory Oceanography Lab
1
MAR 210
& 210L
Marine Life Through Time


and Marine Life Through Time Lab

4

Attendance at an approved geology field camp

3-6

Chemistry

CHE 120
Principles of Chemistry
3
CHE 121
Principles of Chemistry Lab
1
CHE 122
Intro to Chemical Systems
3
CHE 123
Quantitative Methods Lab
1

Physics

PHY 100
Principles of Physics I
3
PHY 100L
Principles of Physics I Lab
1

Mathematics

Select one of the following:

MTH 105
Algebra and Trigonometry
4
or MTH 210
Calculus I

Electives

Select two of the following:

6
Weather and Climate Change
Environmental Biogeochemistry
Mesozoic Ruling Reptiles
Marine Processes and Environments: Seminar

Free electives

12
Total Credits
80-83
Notes:
A minor in chemistry, physics, or marine sciences is strongly recommended.