Thursday, Jun 22, 2023
The rich musical career of Ed Alstrom '79 includes nearly 20 years of playing organ at Yankee Stadium
by Adam Grybowski
Image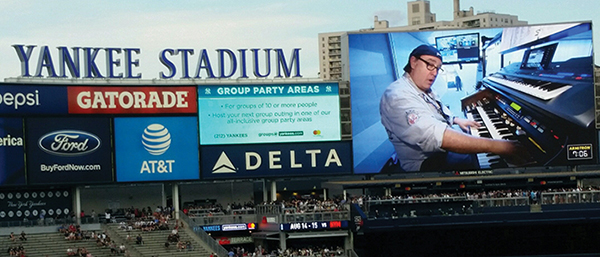 Listening to the notes of the organ reverberating throughout Yankee Stadium one day in the mid-1960s, Ed Alstrom '79 wanted to do much more than root, root, root for the home team. 
Only 9 years old at the time, he had already been playing the organ for four years, practicing at home on his family's Hammond M-3. At his first Yankees game, enveloped in the atmosphere created by the instrument, he began dreaming about being the person in the booth working its keys and pedals. 
That dream finally came true in 2004 when Alstrom seized an opportunity to fill the role of the Yankees' longtime organist, Eddie Layton, who was set to retire after 37 years with the team. Since then, he's been present for many moments of Yankees magic, playing live at times for more than 50,000 fans. 
It's probably the most recognizable aspect of a rich career that has included performances with famous musicians across a wide variety of genres, including rock 'n' rollers Chuck Berry and Levon Helm, jazz icon Herbie Hancock, and legendary singers Bette Midler and Dion. He's recorded his own records and performed on and off Broadway. Since 2016, Alstrom has also been the music director of Central Presbyterian Church in Montclair, New Jersey.
Despite enrolling at Westminster Choir College in 1975 and declaring his major as organ performance, he always harbored a larger vision for his musical future, learning as a teenager to play guitar, drums and bass. 
"I never wanted to be a church organist exclusively," he says. "I wanted to play other kinds of music with other people. Naturally when you're at Westminster, you get a good dose of church music and choral music. Pop music and jazz, I got that on the streets."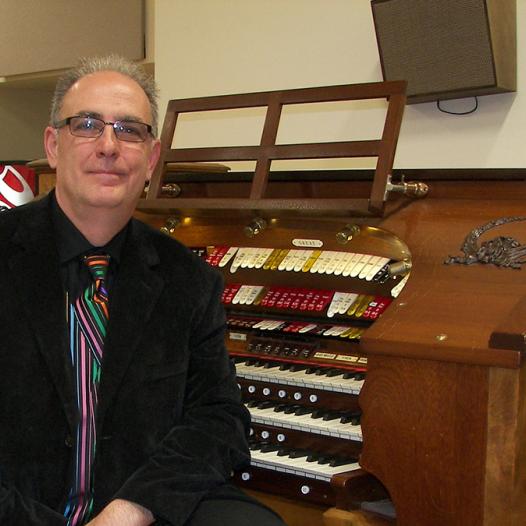 This job is rewarding on so many levels."
The organ has become deeply associated with America's pastime, but the instrument only became a regular feature in baseball stadiums beginning in 1941. 
"People loved it," Alstrom says. "Organ was the primary music in stadiums for a long time. In the '50s or '60s, they didn't have canned music. The organ is diminished now to some degree, usurped by sound effects and pop music, but it's still present in about half of all stadiums, and in the places where it's there, it's probably not going anywhere." 
Entertaining fans steeped in tradition and lore, Alstrom makes sure to play the music they expect, but he frequently sprinkles in new songs and melodies. During a 15 minute solo spot about 45 minutes before games begin, he has free reign to play whatever strikes his fancy. He always begins with "New York, New York." From there, his program usually works its way through decades of standards and classic songs all the way to current hits.
Once the game begins, Alstrom has to stay focused on what's happening on the field. Part of his job is to punctuate Yankees hitters' at-bats with short snippets of music to pump up the crowd. "I'll use a lot of rock 'n' roll licks or rap songs that people know without having to hear the words," he says. To a large degree, each game follows a framework, but because the gameplay is unpredictable, "You have to be alert and react to what's happening and think several steps ahead," he says. "You have to know the game and be thinking all the time." 
To illustrate the point, Alstrom recalls a moment when the outfield doors used by the grounds crew unexpectedly flew open, halting play. His boss pointed at him and said, "Play something!" With hardly any time to think, Alstrom conjured up an instantly familiar tune, perfectly apt for the scenario — "Break on Through to the Other Side" by The Doors. 
Because of the game's mutable nature, Alstrom believes no amount of training can properly prepare anyone for the job. "You have to be thrown into the fire," he says. At the same time, he does credit the musical training he received at Westminster for providing a strong musical foundation. 
"This job is rewarding on so many levels," he says, "and it probably wouldn't have happened without Westminster, because it got my organ technique to where it needed to be."