Monday, May 8, 2023
Schein-Becker named 2023 Most Outstanding Track Performer
by Rider Sports Information
Image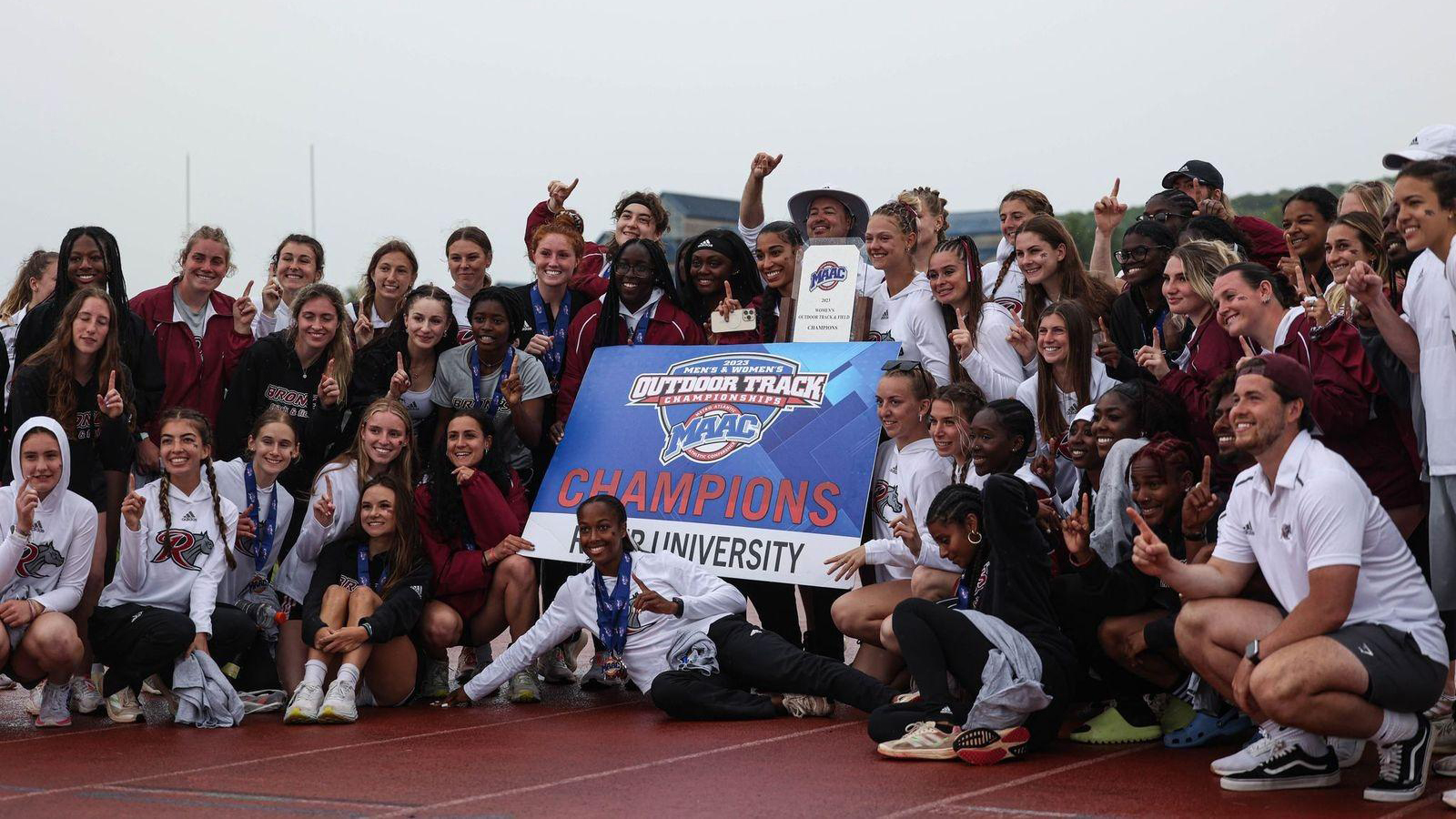 For the first time since 2013, Rider women's track and field won the Metro Atlantic Athletic Conference (MAAC) Outdoor Track and Field Championships. The team finished with six MAAC Champions and 120 points ahead of second-place Quinnipiac University. 

Graduate student Teagan Schein-Becker was named the 2023 MAAC Track Most Outstanding Performer and Head Coach Bob Hamer was named MAAC Coach of the Year. This was also the first year that both the women's and men's team won both the MAAC indoor and outdoor titles.

"It is a historic day for Rider track and field," says Hamer. "The wins are a great reward for the commitment and dedication of the athletes. The women had a great meet in all areas. The goal is to be a full and complete team and they were exactly that this weekend."

Schein-Becker defended her crowns in both the 1500m and 800m, becoming a two-time MAAC Champion. She finished with a time of 4:31.20 in the 1500m and 2:09.61 in the 800m. In both the 1500m and 800m, senior Oliva de la Torre Coca finished behind Schein-Becker with a bronze medal and times of 2:12.04 and 4:37.77.
In the 400m hurdles, graduate student Alenys Morales took home the gold medal with a time of 1:00.92. Morales picked up her second MAAC title after winning the event in 2021. 
Morales and Schein-Becker competed with sophomore Hailey Palmer and sophomore Lydia Wallace in the 4x400m relay. The team earned gold in the event with a time of 3:49.80, repeating last year's win in the event. 
In the field, Rider dominated the shot put. Sophomore Chika Efobi won gold with a throw of 14.03m, a new personal record and an ECAC/IC4A qualifying mark. Senior Natya Glasco earned second place with a 13.90m throw and junior Samantha Kamara came in at third with a 13.52m throw. 
In the triple jump, sophomore Mariah Stephens was once again named a MAAC Champion with a jump of 11.90m. She is the reigning four-time MAAC Champion in the triple jump, including indoor and outdoor championships.
Junior Jordan O'Neill won the 10,000m with an ECAC/IC4A qualifying mark of 36:26.64. The first-place finish is also a new personal record for O'Neill.