Monday, Feb 20, 2023
Broncs secure second MAAC indoor title in four years
by Rider Sports Information
Image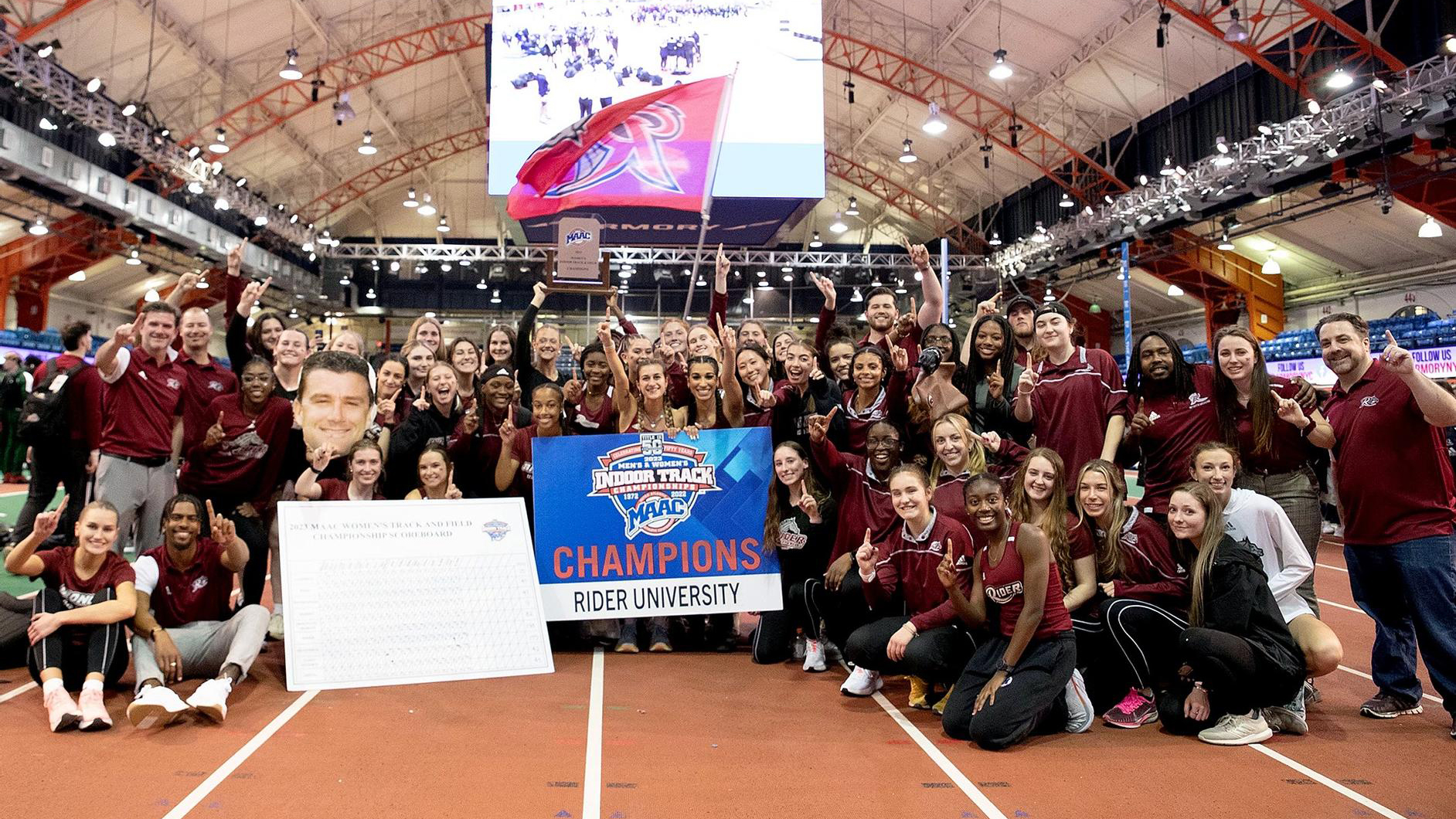 For the second time in four years, the Broncs sit atop the Metro Atlantic Athletic Conference (MAAC) as women's track and field dominated the second day of competition at the MAAC Indoor Track and Field Championships. The Broncs scored 197 team points and had three MAAC Champions in five events as sophomore Mariah Stephens, graduate student Teagan Schein-Becker and senior Natya Glasco each earned gold. 

Rider finished with a total of 17 medal winners and Head Coach Bob Hamer was named MAAC Coach of the Year for the sixth time in his career.
"The women really fought hard for this win," says Hamer "I am really proud of how they kept fighting and picking themselves back up after any setback. Championships are really hard to win and they worked for this one. We were very fortunate to have some athletes really step up at the end of the meet to push us to victory. This was a great team effort."
Stephens had an unbelievable meet, winning both the triple jump and the 60-meter hurdles. Her 11.69-meter triple jump earned Stephens her second consecutive title in the event. Her time of 8.59 in the 60-meter hurdles earned her first MAAC title in the event, after hitting a personal record in the preliminaries.
Schein-Becker picked up first-place finishes in the mile and as part of the women's 4x800-meter relay. The 4x800-meter relay team consisted of sophomore Krisantha Spencer, sophomore Lydia Wallace and senior Oliva de la Torre Coca.
Glasco won the shot put on day one with a mark of 13.64-meters and finished second in the weight throw with a new personal record of 17.54 meters.