Monday, Oct 16, 2023
Readings and Carols available nationwide on Nov. 1
by Rachel Stengel '14, '20
Image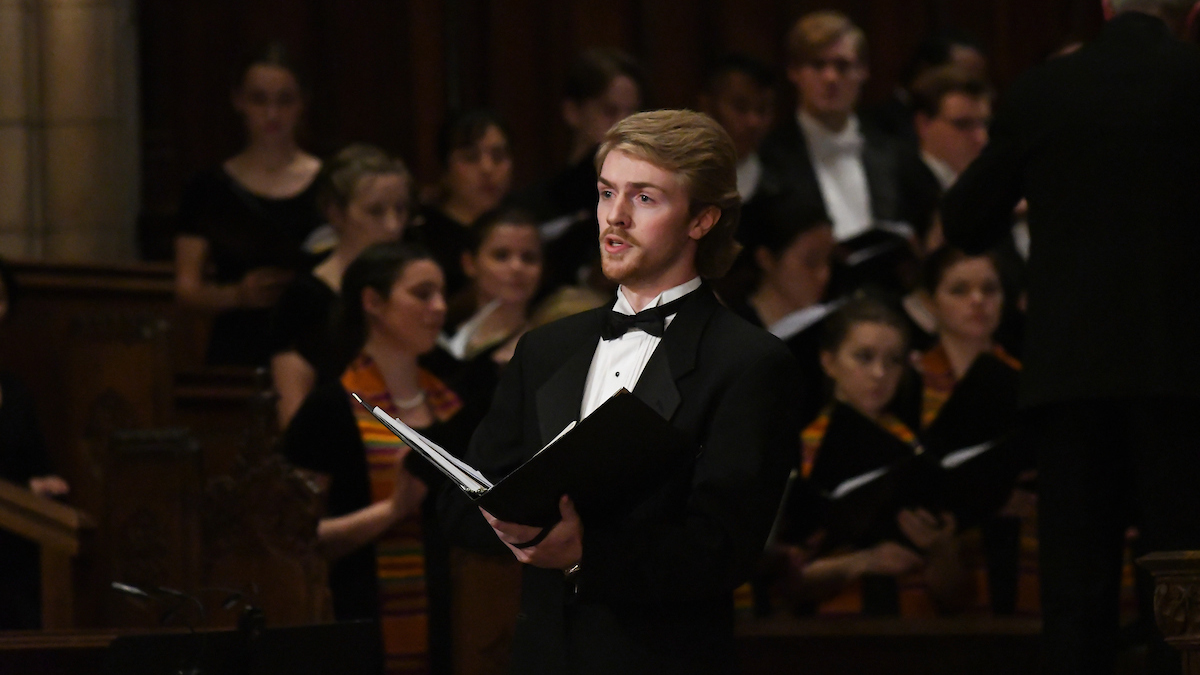 Music lovers can relive the 2022 performance of An Evening of Readings and Carols, which will be available on American Public Television member stations throughout the U.S. beginning Nov. 1, including PBS Passport, the public television streaming service. All available stations will be listed at rider.edu/readingsandcarols. 
The holiday concert was filmed last year in honor of its 30th anniversary and featured student and alumni choirs from Westminster Choir College of Rider University. The recording project was generously supported by gifts from alumni and friends of the College.
"We are thrilled to be able to share this joyous performance nationwide," says Dr. Jason Vodicka, associate dean of Rider's College of Arts and Sciences. "This beloved tradition truly embodies the spirit of the holiday season and showcases the incredible talent of our students and alumni."
Tickets for the 2023 concert also go on sale Nov. 1 at 10 a.m. at this link. An Evening of Readings and Carols will take place on Friday, Dec. 8 and Saturday, Dec. 9 at 8 p.m. in the Princeton University Chapel. The performances will feature the Westminster Chapel Choir, Westminster Symphonic Choir, Westminster Jubilee Singers, Westminster Concert Bell Choir and the Westminster Choir.  
"For the 31st year, we will continue the incredible tradition of Readings and Carols with the Westminster choirs, Robert McCormick '01, [adjunct instructor of organ], and the Timberdale Brass," says Dr. James Jordan, conductor of the Westminster Choir and Westminster Symphonic Choir. "Over 70 alumni will join with our choirs for the traditionally moving event." 
Premium seating and recognition in the program are available via a patron program that supports the Westminster Scholarship Fund until Oct. 25. To become a patron, please visit this link. 
The 2023 concert will also be broadcast on WWFM The Classical Network on Monday, Dec. 18 at 8 p.m. and Monday, Dec. 25 at 3 p.m. Listen live on 89.1 FM throughout much of New Jersey and eastern Pennsylvania or online at wwfm.org. 
To learn more about Readings and Carols, visit rider.edu/readingsandcarols.