Thursday, Sep 7, 2023
Darryl McDaniels of Run-DMC visited Rider to help prepare a new stage play based on his life
by Adam Grybowski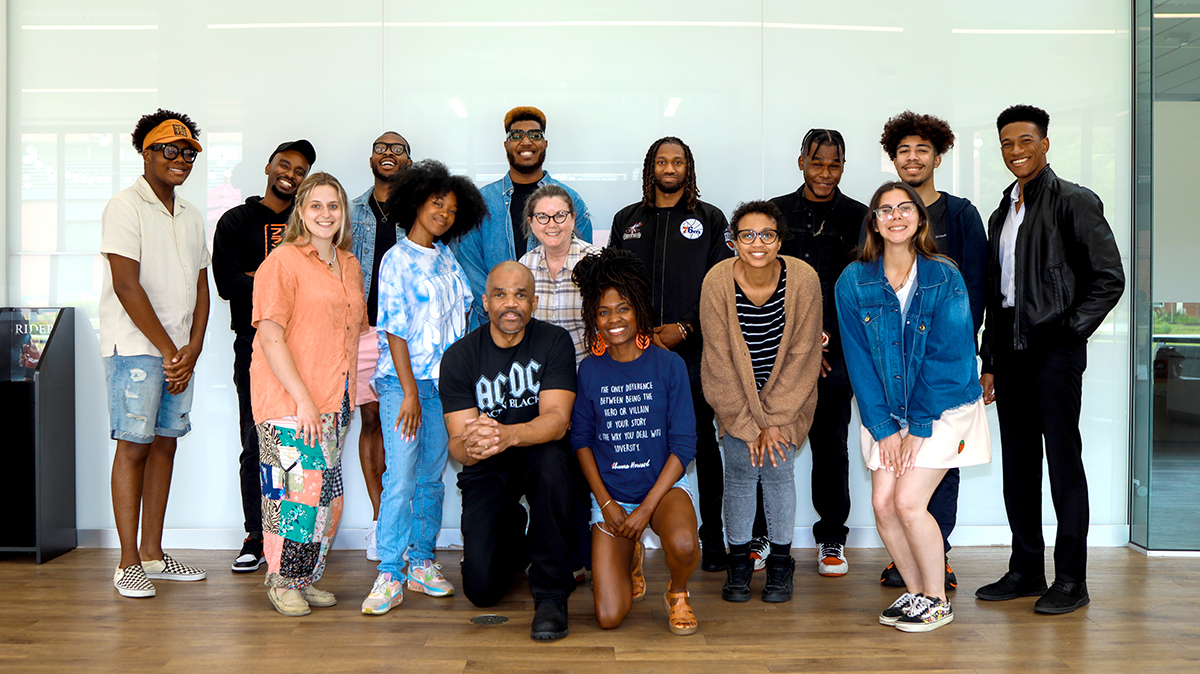 Darryl McDaniels, the hip-hop pioneer known worldwide as DMC, visited Rider University this summer to participate in a read-through of a new stage play based on his life. 
The play, which was written by Dr. Sheena Howard, a Rider professor of communication, dramatizes McDaniels' rise out of Queens, New York, as a founding member of Run-DMC, as well as his subsequent personal quest to find his birth mother following revelations that he was adopted. 
"Darryl has a story that is tumultuous but also inspiring because he came through it in the end as a healthy individual," says Howard.
McDaniels stresses that, while the play takes his life as its basis, its themes transcend the particulars of his biography. "It's about imagination, creativity, art, comic books, rock 'n' roll, hip hop, identity, secrets and most importantly how our unfortunate situations don't define us — we do," he says. "It's literally a superhero story."
The read-through of the play took place in June at Rider, giving Howard and McDaniels an opportunity to hear the script read aloud by a cast for the first time and gain insight into the story and its ultimate production on stage. Howard and McDaniels were joined by professional actors from Philadelphia and New York City as well as several students from Rider, including those in the University's theatre program.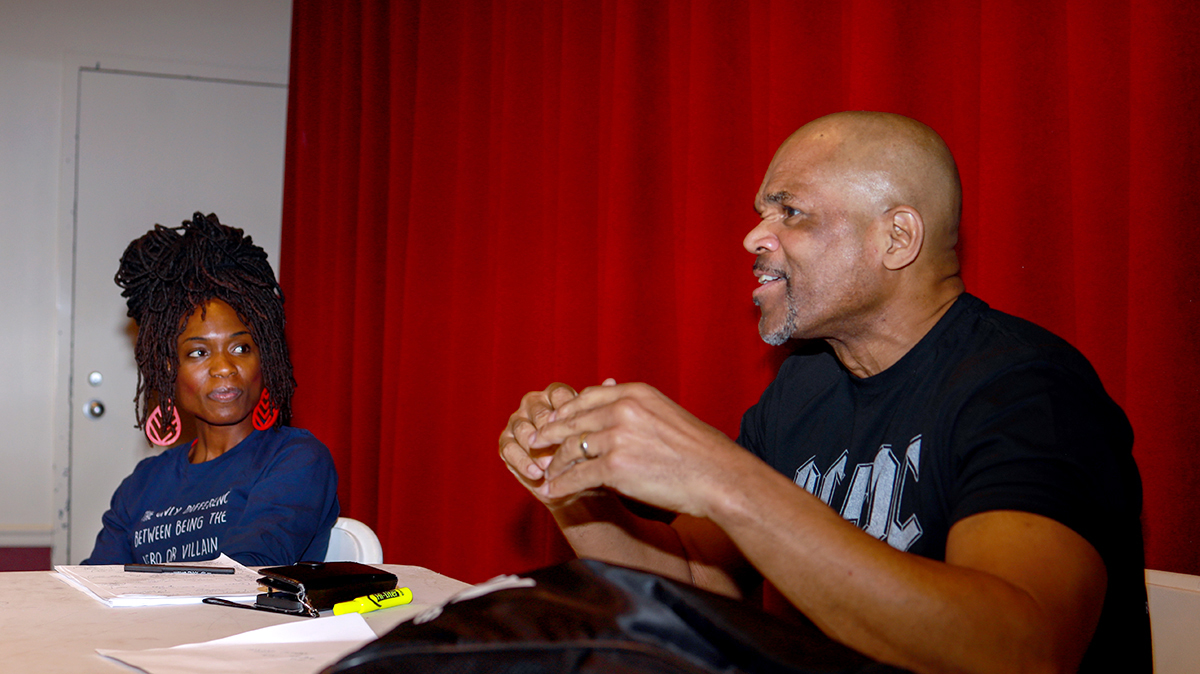 Haley Hartline, a senior who is pursuing a Bachelor of Fine Arts in Acting for Film, Television and Theatre, read portions of the part for the character based on McDaniels' biological mother. Following the reading, she also had the chance, like all participants, to discuss what was working and what wasn't in the script and to brainstorm ideas related to the stage production. 
"Usually as a performer, you don't have much of a say about the script, but I liked the collaborative nature of the read-through and how Dr. Howard and Darryl wanted to hear different perspectives from everyone," she says. "The moment you walked into the room, you could tell he had a very big presence, even when he wasn't speaking, but he was such a kind person and very receptive."
The read-through helped McDaniels see the story from another perspective — from the outside in. "It's more dynamic to see other people tell the story and live it," he says. "A lot of things I missed myself I can now get a realization of."
McDaniels found instant success when Run-DMC released its debut album in 1984. The group would go on to shape the look and sound of hip-hop that dominated American music for decades, but despite his enormous influence as an artist, McDaniels struggled with depression and substance abuse. Another personal challenge surfaced when, while working on his autobiography, he discovered that his origins as an adopted child had been kept hidden from him. 
VH1 captured McDaniels' quest to find his birth mother in a 2006 documentary. Parts of his life story have also already been portrayed elsewhere, including his 2001 autobiography and a 90-page graphic novel, which reimagined DMC as a comic book superhero. Theater represents a new medium for him, as well as for Howard, who in addition to her scholarship on Black comics has written for Marvel and DC Comics. 
McDaniels was drawn to tell his story on stage because of the inherently intimate — and live — nature of theater. "In the theater you can have more of an emotional connection with the audience," he says. "It allows the audience to be there and present in real time."
Naa'san Carr, a senior political science major who is the president of Rider's Student Government Association, read the part based on McDaniels' older brother. He found it surreal but enthralling to be working directly with a living legend on a story based on his own life.
"At certain points," Carr says, "he would nod and agree with the portrayal or he would reminisce and tell us how it really was, how to say certain things. It was really cool to have him there to tell those details."
And despite the superhero elements of McDaniels' story, his humanity was ever present during the reading. "I think that DMC is a really down-to-earth person," Carr says. "He kept it real with us the whole time."