Friday, Nov 11, 2022
DiGrazio will serve through June 2024
by Rachel Stengel '14, '20
Keith DiGrazio '84 was recently elected to the Rider University Board of Trustees. His term is effective immediately and runs through June 30, 2024.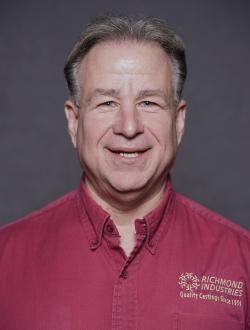 "As a Rider alumnus, it is an honor to join the Board of my alma mater," says DiGrazio. "I am grateful for the innumerable ways Rider impacted my life and my career. In this new leadership role, it is a privilege to help shape Rider's future." 
DiGrazio is currently the president of Richmond Foundry, LLC, formerly Richmond Industries, Inc., a high production non-ferrous foundry located in Dayton, New Jersey. DiGrazio has spent the bulk of his career, nearly 30 years, as owner of Richmond Industries. The foundry makes bell castings, among other products, including ones used by the Westminster Concert Bell Choir. He is also a partner in B2 Bistro & Bar, a garden-to-table restaurant with six locations throughout New Jersey and Pennsylvania.
After graduating from Rider as an accounting major, DiGrazio worked in the financial industry, first with PricewaterhouseCoopers as a senior accountant and then as a financial services adviser for New England Financial Group before his successful entrepreneurial venture with Richmond Industries. 
DiGrazio is a longtime resident of Barnegat, New Jersey, where he lives with his wife Christine (née Pindale) DiGrazio '85. They have three children, one of whom is also a Rider alumna.