Tuesday, Feb 28, 2023
107.7 The Bronc wins top award in category, student wins Best Sports Update
by Rachel Stengel '14, '20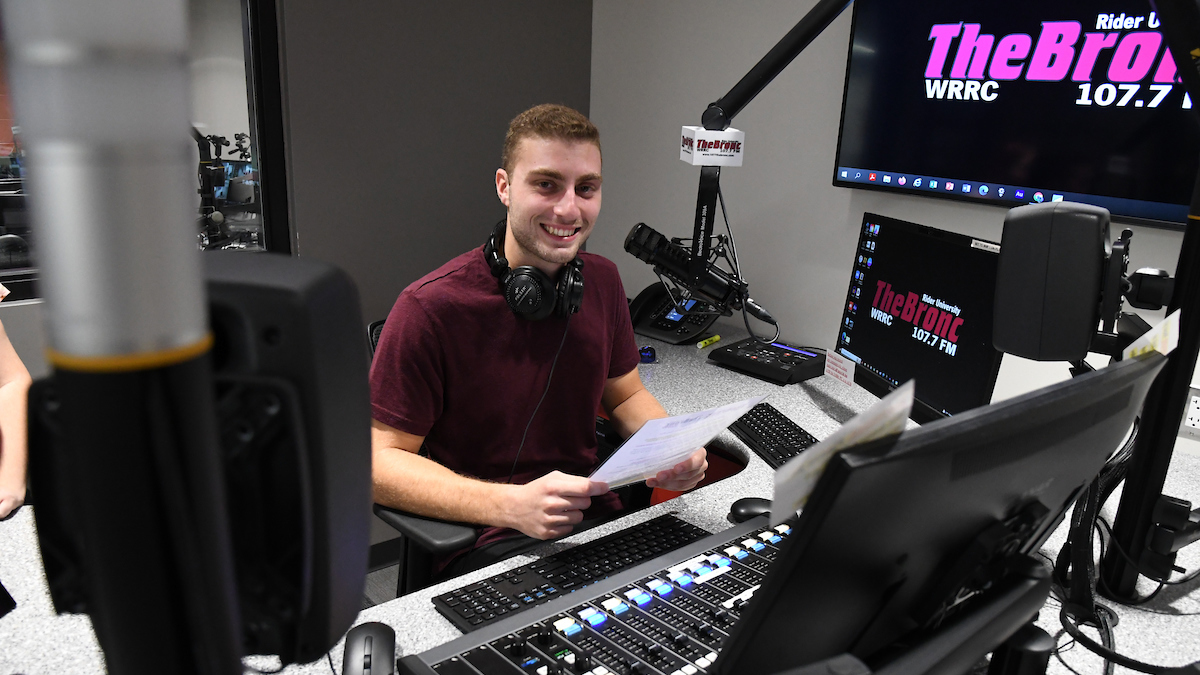 Rider University's student-run radio stations won big at the 2023 Intercollegiate Broadcasting System Media Awards. 
107.7 The Bronc WRRC-FM was named the Best College/University Radio Station (under 10,000 students). Junior film and television major Jake Serrano won the Best Sports Update award for The Overtime, a daily two-minute sports report on 107.7 The Bronc Retro WRRC2. This is the second consecutive win for The Overtime in the category.
"For our students to be recognized as the best radio station on college broadcasting's biggest stage, in front of their peers and peer institutions, is a remarkable engaged-learning experience," says John Mozes, general manager. "This award is a testament to our students' hard work, dedication to their craft and passion for the medium. The creativity of our on-air product is obviously now second-to-none."
The awards recognize outstanding programming from college and university radio stations throughout the U.S. Mozes and some of his student staff members attended the awards ceremony on Feb. 25 at the Sheraton New York Times Square Hotel.
"As a recent transfer student, I think it's remarkable that in less than two semesters at Rider, I won a national award with 107.7 The Bronc Retro, despite never working at a radio station previously," says Serrano, whose daily report covers scores and highlights of local, regional and national sports. "I am grateful to the radio station and Rider for supporting my success."
Image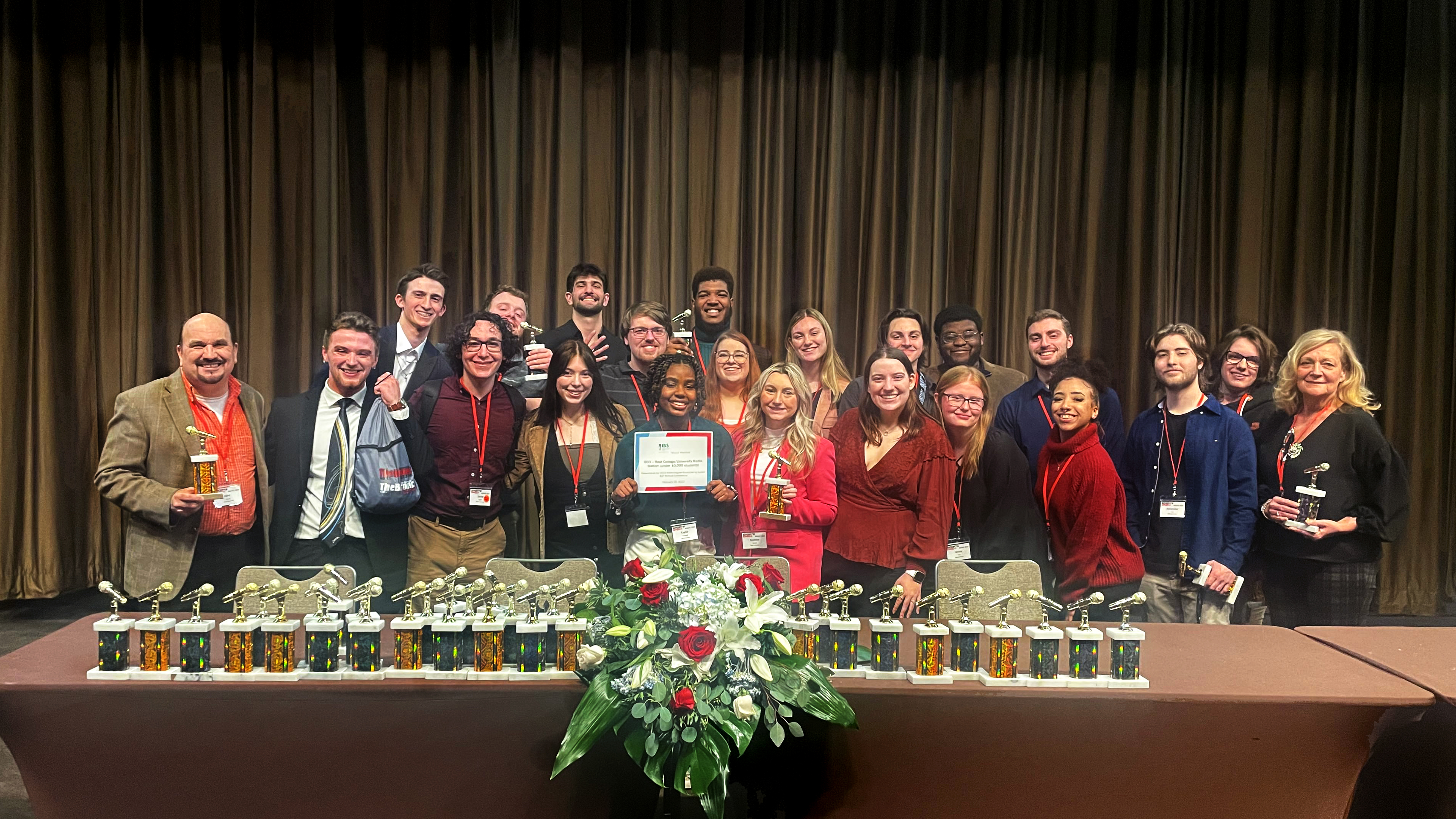 The awards ceremony was part of the Intercollegiate Broadcasting System Conference, which provides attendees an opportunity to learn about and exchange ideas in the field of broadcasting through featured guest speakers and informational sessions. Prior to the ceremony, Mozes and his staff held a panel discussion as part of the event's Marconi Spotlight Series in which National Association of Broadcasters Marconi Radio Award-nominated stations answer audience questions and reflect on their year in broadcasting. 
Rider's exclusively student-run stations are consistently recognized as some of the best in the nation, with 107.7 The Bronc being nominated for the National Association of Broadcasters Marconi Award for College Radio Station of the Year in 2019, 2021 and 2022. Last year, 107.7 The Bronc also earned three National Electronic Media Association Awards.
In addition to their stellar radio programming, the stations produce some of Rider's most popular events such as the drive-in movie and trunk-or-treat experience Scream Screen, the Eggscellent Egg Hunt and Cruisin' From Commencement, a yearly competition where members of the graduating class have the opportunity to win a new car.
Listen to 107.7 The Bronc live on the airwaves or tune in to both stations online, via Apple, Google Play and Audacy apps, and with Amazon Alexa.