Tuesday, May 9, 2023
Zoe Nalepa awarded the 2023 Arlene Gardner Distinguished Scholar Award
by Tatiana Sciancalepore
Image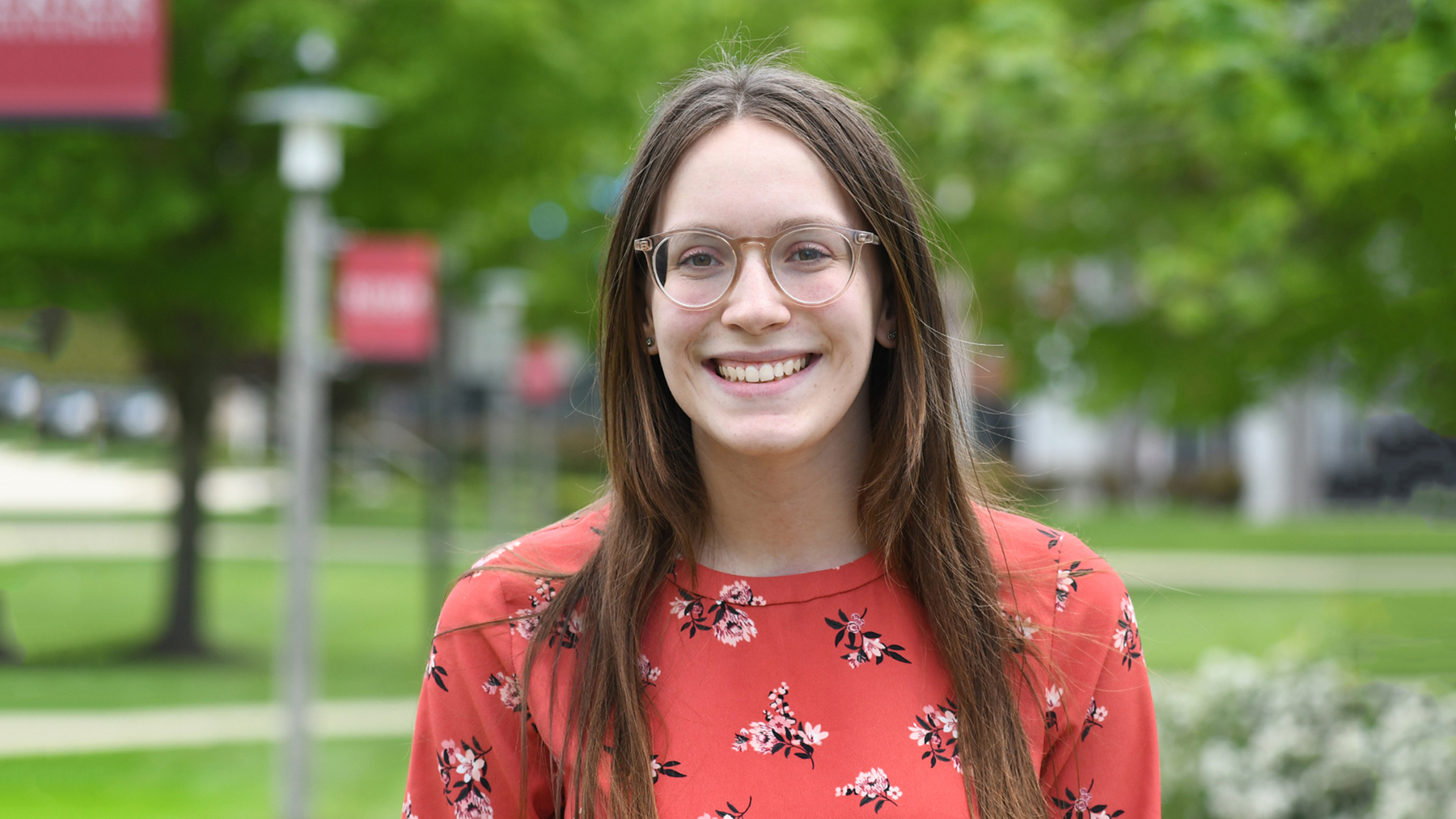 Senior history and secondary education double major Zoe Nalepa has been awarded the Arlene Gardner Distinguished Scholar Award by the New Jersey Council for the Social Studies (NJCSS), a professional organization for K-12 teachers and college professors. The annual award is presented to a student who demonstrates "outstanding achievement and exemplary contribution" to the field of social studies. 
The organization cited her research, titled "Pre-World War II Antisemitism in America,'' and her leadership within Kappa Delta Pi, the international education honors society, as reasons for the honor. Her research paper was published in the 2023 winter/spring issue of Teaching Social Studies, the biannual NJCSS journal. It also won second place at Rider's own Koppelman Scholar Award showcase, an initiative to increase awareness and understanding of genocides and other historical injustices. 
"It is important that people have access to information about antisemitism's presence in America and how it has and continues to affect Jewish Americans today," she says.
Dr. Mark Pearcy, professor in the Department of Teacher Education and Nalepa's adviser, nominated her for the award. She credits him for instilling in her an important life lesson.
"He has always been there for me, pushing me to be a better educator and person," says Nalepa. "His quote, 'the worst thing that can happen is nothing,' which he shared with me every time I felt hesitant or anxious about interviews, deadlines or a new lesson, is a mantra I continue to live by today."
Nalepa was also recognized for her achievements in history recently. A member of Phi Alpha Theta, the honor society for college students and professors of history, she was awarded Rider's Levine Phi Alpha Theta Prize. The cash prize, named for the late Dr. Emanuel Levine, is awarded to the graduating history major with the highest cumulative grade point average.
Reflecting on her time at Rider, Nalepa notes that her professors have played a significant role in shaping who she is today. She credits Dr. Katherine Vroman, lecturer in the Department of Teacher Education, for taking the time to guide and support her through personal difficulties she encountered in her junior year and Dr. James Higgins, lecturer in the Department of History and Philosophy, for helping her to uncover her writing potential.
"Dr. Higgins' push to write and write well really helped me progress academically," she says. "It helped prepare me for my history capstone paper, as well as the paper I wrote for NJCSS." 
This fall, Nalepa will begin her teaching career as a sixth grade history teacher at John Adams Middle School in Edison, New Jersey.