Tuesday, Apr 18, 2023
Grant will bring performers from the National Theatre of the Deaf and students from Marie H. Katzenbach School for the Deaf to campus
Image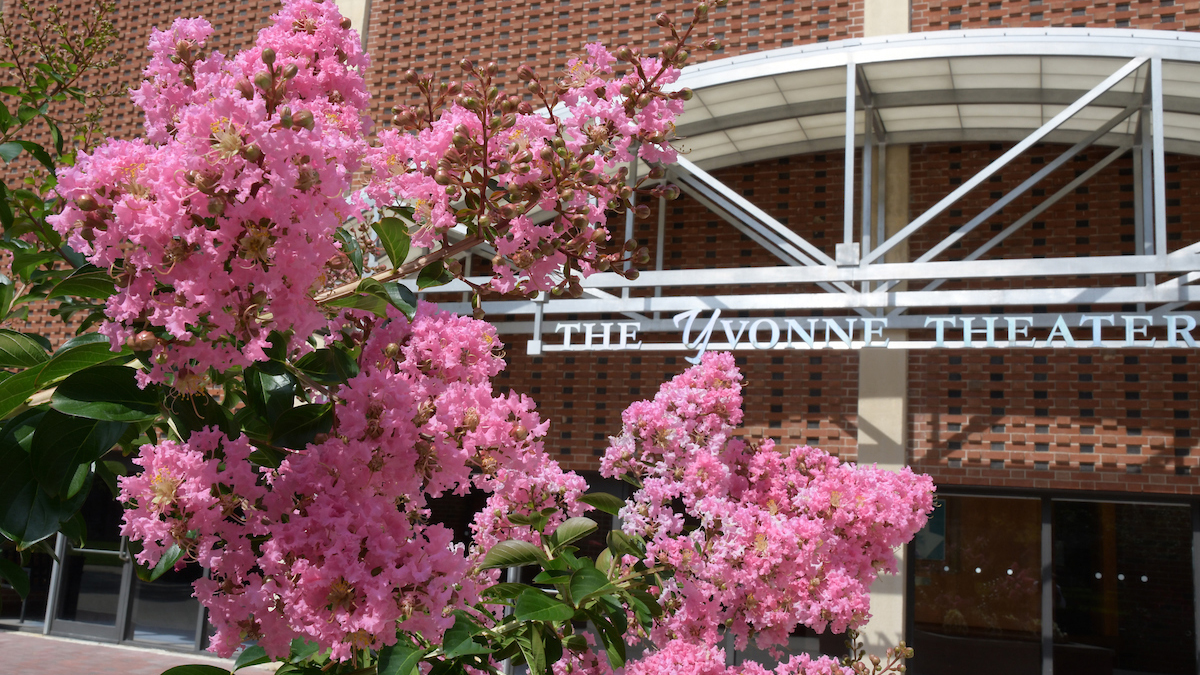 Rider University has been approved to receive a National Endowment for the Arts (NEA) Challenge America award in the amount of $10,000 to host and present a series of performances in collaboration with the National Theatre of the Deaf (NTD). This is the fourth time that the University has received an award from NEA, an independent federal agency known for its competitive and selective funding process.
Guest artists from the NTD will present two shows on campus April 28 for students from the nearby Marie H. Katzenbach School for the Deaf. The Ewing Township school was founded in 1883 and serves children and young adults from pre-K through age 21 who are deaf or hard of hearing. Students will enjoy a Q&A session following each of the performances.
"The goal of the project is to make theater more accessible for those with disabilities and inspire deaf audiences to participate in the arts, particularly children," says Yoshinori Tanokura, who is an associate professor in the Department of Performing Arts. "We anticipate the experience will both raise awareness among our own students regarding the strategies required to provide inclusive performances and be a reminder to the greater community regarding the potential impact of inclusive theater."
Tanokura says the idea to apply for the grant stemmed from his work with a colleague who toured with NTD. "I was very intrigued by the stories she told me about her experiences
with the company," he says.
The goal of the project is to make theater more accessible for those with disabilities and inspire deaf audiences to participate in the arts, particularly children."
The performances at Rider will use both American Sign Language and spoken English. NTD pioneered this dual language theatrical art form which involves deaf actors performing in sign language or gesture with hearing actors (either onstage or offstage) simultaneously providing voicing access for the benefit of hearing audiences. The performances will be the first of their kind at Rider and utilize new technology, recently acquired through a grant from the Martinson Family Foundation to enhance the actors' performance.
"The majority of our students have never seen a show by deaf performers," says Gina Bencivengo '98 who is a K-8 performing arts and english language teacher at the Katzenbach School. "I am most excited because our students will not have to focus on interpreters – the performers will be signing themselves."
Bencivengo, who received dual bachelor's degrees in elementary education and fine arts from Rider and a master's in deaf education from Gallaudet University, says she is looking forward to her students observing theater role models. 
"We know that young deaf audiences attending NTD performances are often witnessing deaf artists and professionals in the flesh for the very first time," says Tyrone Giordano, board chair of the NTD. "You can see that flicker of recognition inside them grow into a fire as they begin to imagine and emulate such careers for themselves. It's one of the biggest reasons why we keep doing what we do."
In addition to the performances, junior music education majors Emily Huegenin and Sienna Grinwald-Alves will prepare age-appropriate lessons to complement the performance for the elementary school audience. They will work with Dr. Sarah Perry, assistant professor of music education, and music education graduate assistants Hayley Ashe and Shayna Lee, to develop interdisciplinary curricular materials and in-person workshops for participating teachers that will focus on post-performance activities for students.
Perry specializes in the arts within special education and integrated arts learning, focusing on addressing the needs of special learners in music, visual arts and dance settings.
The grant is one of 262 Challenge America awards totaling $2.62 million that were announced by the NEA as part of its first round of fiscal year 2023 grants. The Challenge America program offers support primarily to small organizations for projects in all artistic disciplines that extend the reach of the arts to populations that have limited access due to geography, ethnicity, economics or disability.
"The National Endowment for the Arts is proud to support arts projects in communities nationwide," says NEA Chair Maria Rosario Jackson, Ph.D. "Projects such as this one with Rider University strengthen arts and cultural ecosystems, provide equitable opportunities for arts participation and practice, and contribute to the health of our communities and our economy."