Thursday, Nov 10, 2022
The University's commitment to sustainability has been recognized yet again
by Rachel Stengel '14, '20
Image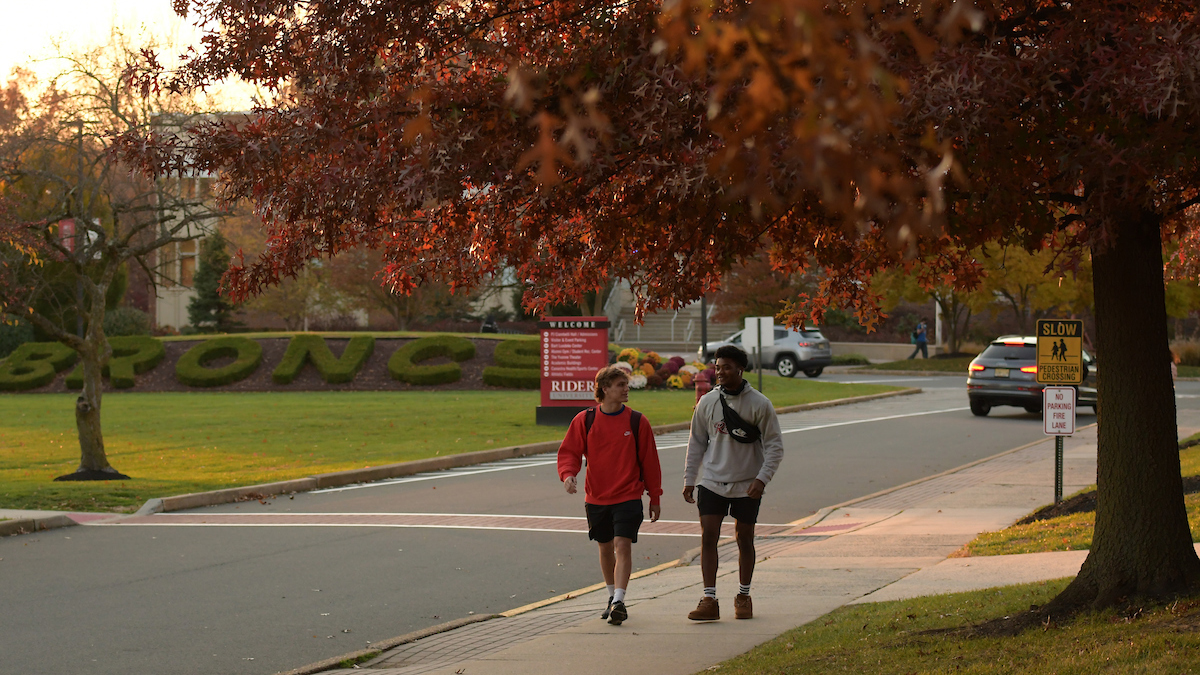 Rider University was recognized by The Princeton Review's Guide to Green Colleges: 2023 Edition. The University has been listed in the guide every year since 2010. 
The annual guide acts as a resource for college applicants seeking schools with strong commitments to the environment in their campus policies, programs and practices.
"It is always an honor to be recognized for our continual efforts to maintain and enhance our sustainable campus," says Sustainability Director Melissa Greenberg. "Rider is constantly exploring new ways to support these goals. Currently, we are hoping to increase solar energy on campus and improve efficiency in our building systems among other initiatives."
Rider has been deeply committed to sustainability since 2007 when it became a charter signatory of the Carbon Commitment (formerly the American College & University Presidents' Climate Commitment). The University has set an ambitious goal to become carbon neutral by 2050. Currently, Rider is more than halfway toward its goal. 
An institution's dedication to sustainability is an increasing interest among college applicants, according to The Princeton Review. In its 2022 College Hopes & Worries Survey, nearly 80% of survey participants said information about a college's commitment to the environment would affect their decision to apply to or attend the school.
"We are proud to shine a light on these schools and to continue serving as a unique resource for students who want their 'best-fit' college to also ideally be a green one," says Rob Franek, editor in chief of The Princeton Review. "We highly recommend each and every one of the colleges in our guide."
Led by Facilities Management in conjunction with the Office of Sustainability, Rider has implemented a number of eco-friendly initiatives. An on-campus Trigen power plant generates about a quarter of all electricity used on campus and produces hot and chilled water for the academic buildings. A 740-kilowatt solar array outside the fence of Herb and Joan Young Field helps reduce carbon emissions. Rider has 12 electric vehicle charging stations throughout campus for students, faculty, staff and guests. Installed last year, a SEED food waste digester in Daly Dining Hall can divert up to 400 pounds of food waste from going to landfills per day. The University also has two LEED-certified buildings. LEED, Leadership in Energy and Environmental Design, is a rating system developed by the U.S. Green Building Council, providing a checklist of standards for environmentally sustainable construction. 
Each year, Rider hosts a number of large-scale initiatives and events to inform and educate the community about environmental issues, such as its annual Green Film Series, National Campus Sustainability Day, Earth Day, local beach clean-ups and other on-campus events.