Thursday, Sep 15, 2022
Esteemed former Rider wrestling head coach dies at 73
by Rider Sports Information
Image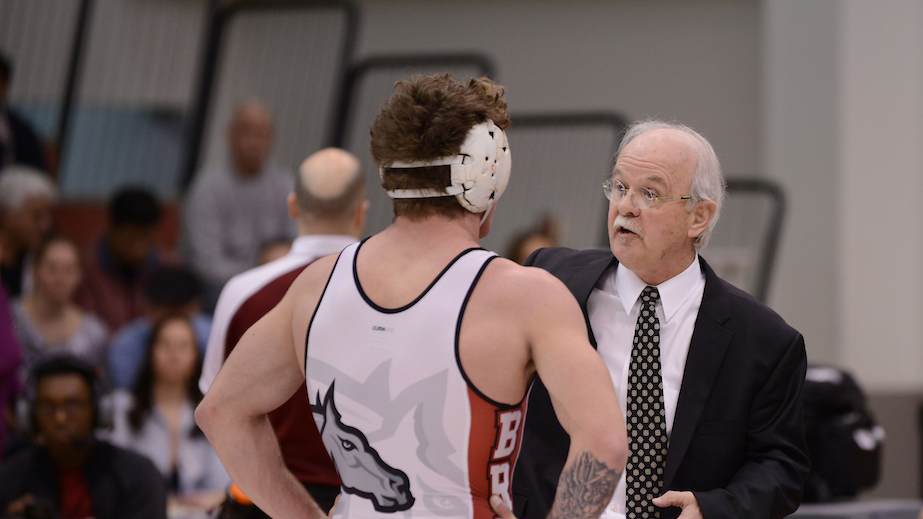 Gary Taylor '82, esteemed former Rider wrestling head coach, died on Sept. 14. He was 73. 
During his illustrious 39-year Rider career, Taylor accumulated 442 dual victories – good for 3rd all-time in Division I at the time of his retirement, 14 conference championships and mentored 15 different wrestlers to 17 All-America honors. 
"We are deeply saddened by the passing of Coach Gary Taylor," says current Rider Head Coach John Hangey, who wrestled and coached at Rider under Taylor. "He was a legend at Rider, a giant in the wrestling world, a special person who molded young men and, most importantly, a great father and husband. Gary touched many lives and will be sorely missed. We love you, Coach Taylor!"  
Taylor took the reins of the wrestling program nine years into its existence in 1978-79. Over parts of the next five decades, Coach Taylor would cement his legacy as one of the all-time greats – not just at Rider – but in the history of the sport.
Taking over for another legend in his own right, the program's founder Barry Burtnett, Taylor set his sights on establishing Rider on the national scene. The first step toward accomplishing that goal came in 1980, when Lou DiSerafino '80 became the first Rider wrestler to earn All-American status. In 1984, Taylor led the Broncs to their first conference championship. The ball got rolling – and it didn't stop for 39 years.
The Broncs didn't just hold their own on the national stage. The climb continued to its apex in 1997, when Taylor guided Rider to the No. 7 ranking in the nation by Amateur Wrestling News for the final five weeks of the season. An unprecedented nine Broncs were national qualifiers that year, bested only by the University of Iowa's 10 representatives.
"Our thoughts and prayers go out to Gary's family," says Rider Athletic Director Don Harnum. "Gary was a personal friend to me and so many others at Rider and in the wrestling community who, like me, are shocked and saddened by his sudden passing. Gary was and always will be a Rider coaching legend and remembered as a great man."
Fifteen different wrestlers became All-Americans a total of 17 times under Taylor. He led the Broncs to 14 conference championships – five in the East Coast Conference, eight in the East Coast Wrestling Association and one more in the Eastern Wrestling League. He was named conference Coach of the Year nine times. His wrestlers qualified for NCAA's 173 times and earned individual conference titles on 110 occasions. He was presented with the Lifetime Service Award from the New Jersey Chapter of the National Wrestling Coaches Association in 2018.
Impressive as his triumphs on the mat are, Taylor was also lauded for his contributions to the greater campus community. In 2004, he was presented the Rider Sesquicentennial Medal of Excellence. The medals, which were presented throughout Rider's sesquicentennial year, recognized the achievements of alumni, board members, faculty, staff, friends and organizations that have gone above and beyond in assisting the University better serve its students. In 2010, he was honored with the Frank N. Elliott Award for Extraordinary Service to the University.  
Taylor is survived by his wife, Nancy, and daughter, Danica. A memorial service for former Rider Wrestling Head Coach Gary Taylor '82 will be held on Tuesday, Sept. 20 at noon at the Joseph A. Fluehr III Funeral Home, 800 Newtown-Richboro Road, Richboro, PA 18954. His family will receive friends and family beginning at 10 a.m. until the start of the ceremony. Interment will take place immediately following the service at Newtown Cemetery.
In lieu of flowers, contributions in his memory may be made to the Rider University Wrestling Booster Club.