Friday, May 5, 2023
Amethyst Martinez will intern at the 'Austin American-Statesman' this summer
Image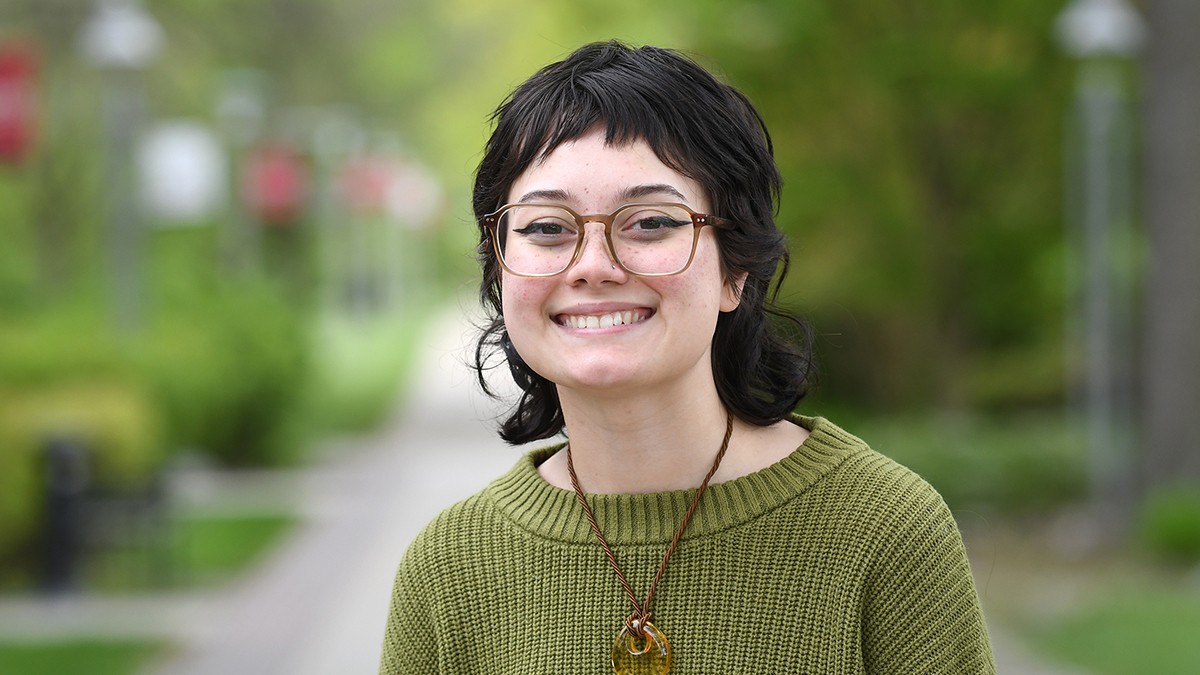 Junior journalism major Amethyst Martinez is relocating to the Lone Star State this summer to intern with the Austin American-Statesman, Austin, Texas' leading daily paper. The opportunity comes after Martinez landed a highly-competitive Dow Jones News Fund internship.
Each summer, the Dow Jones News Fund trains a select number of college students throughout the country through paid internships at major news organizations. Martinez is one of only 99 students to participate in the program. Fellow Rider Bronc Dylan Manfre '22 was also chosen for the internship and will work with TAPinto Newark as a business reporting intern. 
"This is one of the best journalism internships in the country," she says. "I'm still shocked that I was chosen. I would have never imagined that I would have gotten it, let alone be able to go across the country."
Martinez will also participate in pre-internship training at the Walter Cronkite School of Journalism and Mass Communication at Arizona State University. She was selected to be a digital media intern and will learn the ins and outs of video, photography, social media, data visualization and web design before beginning her internship with the Austin American-Statesman. Mentorship is another critical part of the program. Each student is paired with a mentor based on their preferred qualifications.
You have to be a little of everything now as a journalist: You have to be a photographer, a videographer, know social media."
Though she considers herself a writer at heart, Martinez is very interested in digital media's role in journalism. As the incoming executive editor for the University's student newspaper, The Rider News, she hopes to incorporate what she learns this summer into the publication. 
"One thing that's really important for me is that whatever I learn I'm able to bring it back to The Rider News," she says. "You have to be a little of everything now as a journalist: You have to be a photographer, a videographer, know social media. You have to be multifaceted in that way to be successful."
Becoming a journalist is everything Martinez desires, but her path was not always as clear. She chose journalism as her major coming into college because of her interest in writing. Nervous at the prospect of selecting a field that would determine her future at just 18 years old, she had doubts. After focusing mainly on schoolwork her freshman year, she became the features and entertainment editor for The Rider News in fall 2021 and secured an internship with NJ.com that summer. Her confidence began to grow after experiencing a professional newsroom and she secured the role of managing editor for the student newspaper this academic year.
"It completely changed my life," she says. "I can't tell you how much The Rider News and NJ.com solidified for me how important it is to be a journalist. I've never been more passionate about something in my life. I have no doubt in my mind anymore."