Monday, Feb 20, 2023
'Some Like It Funny: Film Comedy, Past and Present' will be held on March 1 and 2
Image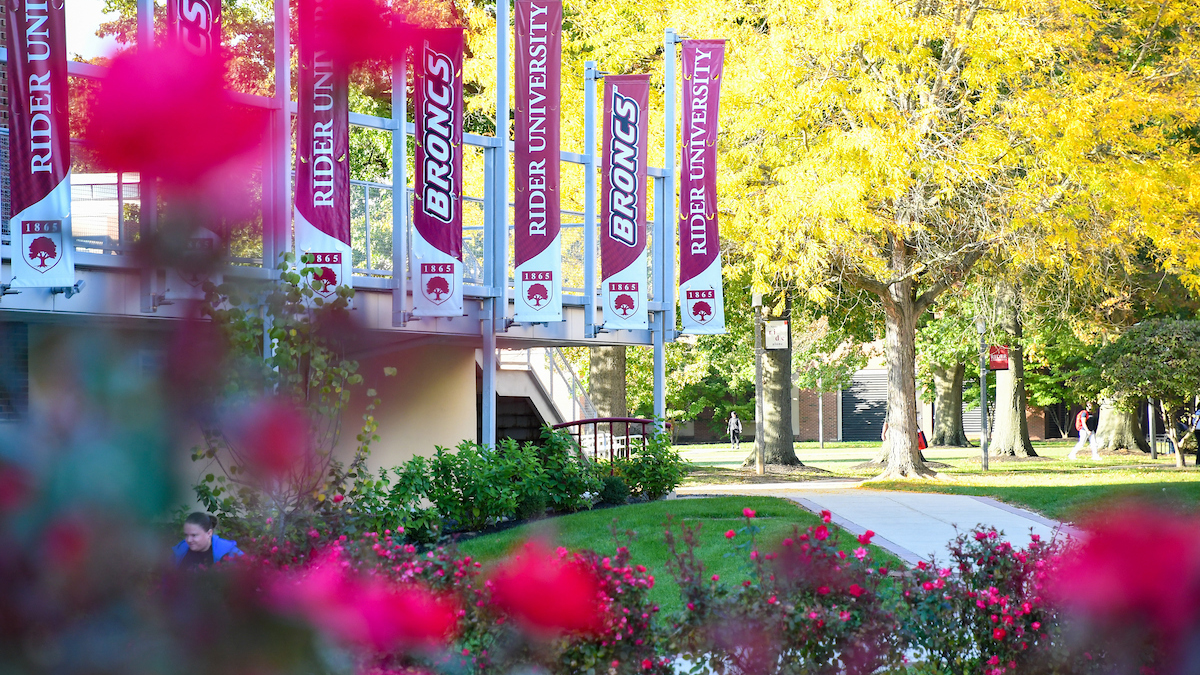 Get ready to laugh and learn as Rider explores comedies during its annual film symposium on March 1 and 2. "Some Like It Funny: Film Comedy, Past and Present," will feature screenings and presentations by faculty and students, as well as a student film festival and screenwriting competition.
"It's so heartening and fascinating to hear our students present their work to a larger audience and to hear their responses to questions posed," says Dr. Cynthia Lucia, professor of media studies, film and television.
This year's keynote speaker is Dr. Mary Poteau-Tralie, professor of French. Her lecture will explore France's two highest-grossing films of all time, Bienvenue chez les Ch'tis (Welcome to the Sticks) and Intouchables (The Untouchables). She will examine how the films' directors navigated stereotypes regarding social class, education, employment and ethnic/racial differences that were meant to be the sources of humor in comedic duo pairings.
Other highlights from the two-day event include, featured speaker Dr. Jerry Rife, professor emeritus of music, who will discuss how music influences humor in movies in his talk, "The Comedic Soundtrack: Music and Humor in the Classic Cartoon." Three retiring faculty members will also be recognized for their dedication to creating an appreciation of film on campus — Poteau-Tralie, Dr. Daria Cohen, professor of Spanish, and Dr. Miriam Mills, associate professor in the Department of Performing Arts. Poteau-Tralie and Cohen will be honored on March 1 and Mills will be honored on March 2. 
"It's an honor to recognize our retiring faculty members who contributed so much to film culture on campus, Dr. Mary Poteau-Tralie, Dr. Daria Cohen and Dr. Miriam Mills," says Lucia. 
The annual film symposium is designed to help build a film culture at Rider and the surrounding community through cutting-edge film scholarship and exposure to classic and contemporary films. Previous symposia have examined film noir, cult classics, the film musical, and films of The New Hollywood, among other topics. Previous guest speakers have included Toxic Avenger filmmaker and producer Lloyd Kaufman, author and Hal Ashby biographer Nick Dawson, author and film noir scholar William Luhr, and comic actor Tom Papa '90. Beyond the symposium itself, Rider's film and media studies program has also hosted and organized an international conference of scholars dedicated to the films of Oliver Stone, where Stone appeared and spoke.
All symposium events are free and open to the Rider community and the general public. Events will be held in Rue Auditorium (Sweigart 115) and the Mike and Patti Hennessy Science and Technology Center, Room 102. See the full schedule of events here.