Monday, Oct 31, 2022
Pete Frampton '80, '86 has been officiating since 1982
by Adam Grybowski
Pete Frampton '80, '86, who finished his collegiate wrestling career at Rider University, was inducted into the New Jersey Chapter of the National Wrestling Hall of Fame this fall for his lifetime service to the sport.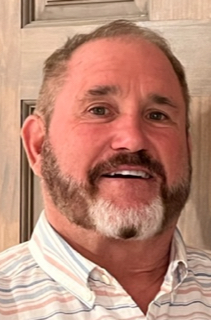 He has been a certified official for the New Jersey Wrestling Officials Association since 1982 and for the NCAA since 1987. During his career, he has officiated more than 2,100 meets or tournaments in all 21 counties in New Jersey, including more than 80 conference/sectional championship meets and 18 NCAA Division I national qualifiers. 
"It's not why I do all the things I do for wrestling, but it was an honor to be an inducted," Frampton says. "I do it because wrestling has given me a lot."
He calls wrestling the greatest sport, one capable of imparting values and life lessons to its competitors that carry into daily life. He points out that wrestlers compete individually in service of their team. "We all have a responsibility to step up not only for our own success but for the success of the team or organization," he said during the induction ceremony on Sept. 25. "All individuals have accountability for the overall success of the team."
Frampton began wrestling at age 8, selecting the sport over the ones coached by his father, football and swimming. The decision was practical.
"I only weighed 60 pounds and the pool was always so cold," Frampton says. "That's how I got into wrestling."
It was the beginning of a lifetime infatuation. He wrestled at Brick High School in New Jersey and then at the University of Connecticut before transferring to Rider, where he earned a Bachelor of Science in Commerce and a Master of Business Administration.
Those skills have helped him run a contracting business, Jersey Carpet, Tile and Wood, which he's operated part time since 1986 and full time since 2002, when he retired from his corporate career.
He says officiating has served as a healthy diversion from the stresses in life. "It doesn't matter what kind of day I'm having or what I'm worried about, once I'm on the mat and I'm officiating, I forget about it all and focus on the two competitors out there."
Frampton has embraced the sport on all levels. Citing some of his most memorable times as an official, he recalls officiating an NCAA Division I Dual Meet, a Division III Dual Meet, a high school duel between two of the state's top girls teams, the Shore Conference Boys Tournament Championships and the Ocean County Middle School Championships in a five-day span.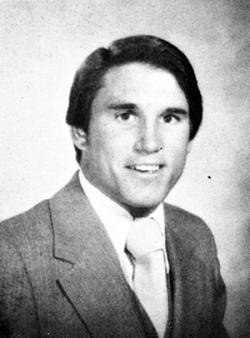 "The level of competition varied greatly between the middle school championships and the Division I Dual Meet," he says. "However, all provided a great deal of satisfaction to the competitors as well as myself. Wrestling is truly a sport for athletes of all shapes, sizes, ages and gender."
In addition to officiating, Frampton has served on the New Jersey Wrestling Officials Executive Committee since 1989. He has served as president, vice president and other roles of the Shore Wrestling Officials Chapter since 1986. In 2017, he organized and directed a statewide symposium of high school wrestling coaches in New Jersey.
Frampton joins three other members of the Rider community in the New Jersey Chapter of the National Wrestling Hall of Fame. Former Rider Head Coach Gary Taylor was inducted in 2018. Ken Bernabe '69 was inducted in 2013. Barry Burtnett, the founder of Rider's wrestling program, was inducted in 2006.
The first members of the New Jersey Chapter of the National Wrestling Hall of Fame were inducted in 2001. Inductees receive one of three classifications, Lifetime Service to Wrestling, Outstanding American and State Medal of Courage, and are honored at an annual award banquet. Plaques in their honor are placed in the National Hall of Fame in Stillwater, Oklahoma.