Wednesday, Jul 26, 2023
Dr. Mindy Milavsky '00, '21 recognized for exceptional leadership and dedication
by Tatiana Sciancalepore
Image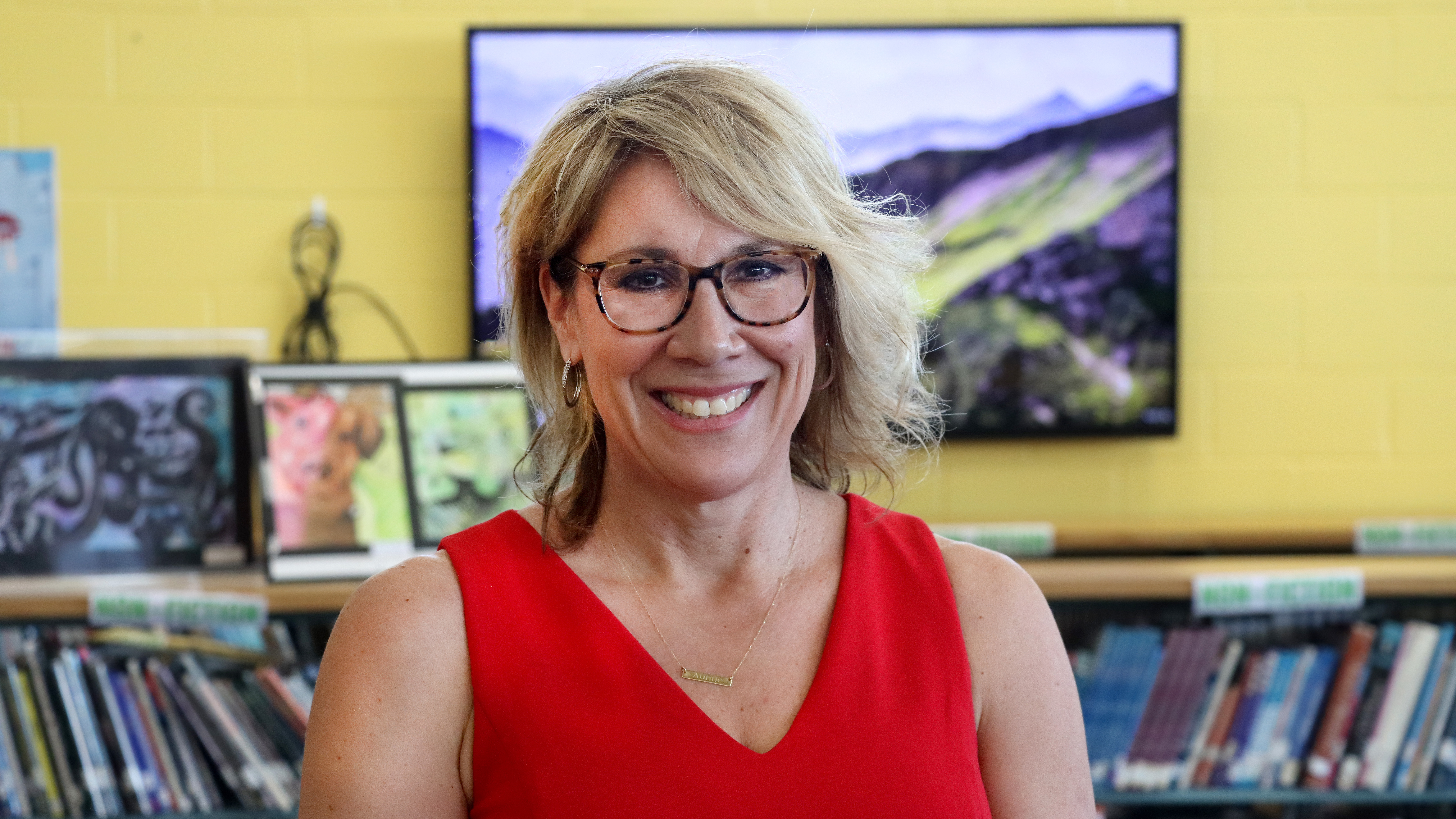 Dr. Mindy Milavsky '00, '21, principal of Lawrence Middle School in Lawrence Township, New Jersey, has been named 2023 Visionary Principal of the Year, Secondary Level, by the New Jersey Principals and Supervisors Association (NJPSA). The NJPSA Visionary Leadership Awards program honors exceptional K-12 school leaders who demonstrate a commitment to fostering a positive school culture and promote the well-being of students and staff. 
"Receiving this award is a tremendous honor," says Milavsky. "It's not just a reflection of my own accomplishments, but also a testament to the collaborative efforts and dedication of my entire team."
Milavsky, who received a master's in educational administration and a doctorate in educational leadership from Rider, expressed her appreciation for the support she received as a student, saying "The resources, professional development opportunities and collaborative networks offered by Rider have been instrumental in shaping my vision and enabling me to make a meaningful impact on my community." 
With more than 30 years of experience in the Lawrence Township Public School District, Milavsky's deep understanding of the community, students and staff has proven invaluable in her role as principal. Her successful introduction of various initiatives has nurtured an inclusive environment that celebrates diversity, empowers individuals and fosters a strong sense of belonging.
"It's so hard to be a middle schooler to begin with," she says. "So we really try to create a climate that is fun and engaging, and where kids want to come to school and be involved."
Among her most popular initiatives is the implementation of a school house-system, where students remain in a single academic house throughout their middle school journey, earning points through various fun and engaging activities.  "Once they step into our school, these students become a part of something meaningful," she says. "That sense of belonging is incredibly significant."
Equally significant are Milavsky's efforts to promote equity and inclusion within the school community. After evaluating district math data, she initiated curriculum changes to address inequities in advanced and remedial course enrollments. The school also introduced new units in the English language arts curriculum to include diverse perspectives and historical fiction, fostering empathy, curiosity and acceptance of diversity among students. 
Milavsky's goals for the future are to continue to equip her students for the rapidly-evolving world outside the classroom by prioritizing essential skills such as communication, creativity and collaboration. She stresses the importance of helping her students understand that success goes beyond academic knowledge and depends greatly on their ability to apply the skills they have. "Essentially, we want to ensure that they have all the necessary tools in their toolbox," she explains, "and that they know how to use them."