Monday, May 8, 2023
Burgess named MAAC Track Most Outstanding Performer
by Rider Sports Information
Image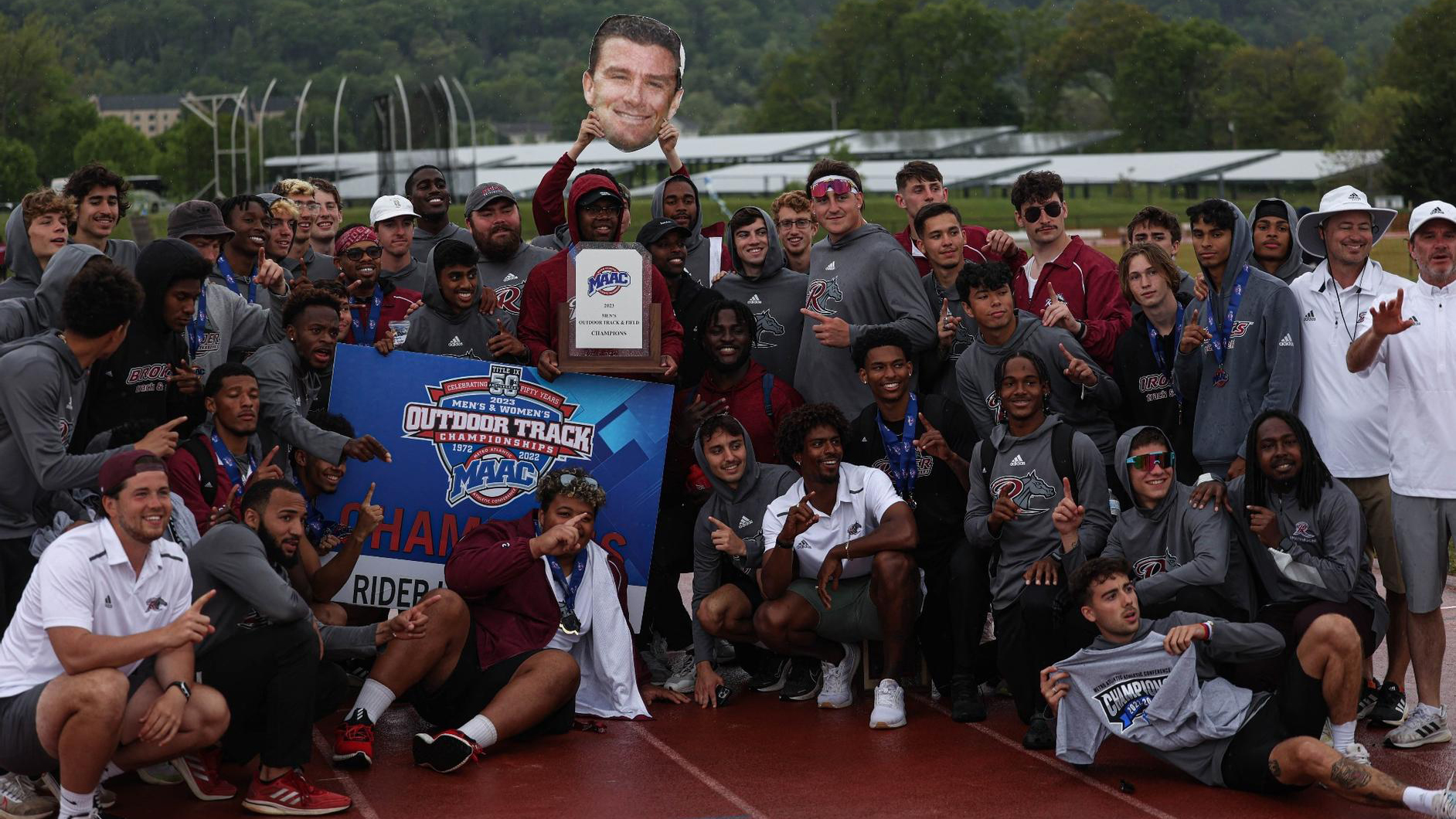 For the first time since 2013, the men's track and field team won the Metro Atlantic Athletic Conference (MAAC) Outdoor Track and Field Championships. Rider finished the weekend with 210 points and four MAAC Champions.

Junior Artie Burgess was named the 2023 MAAC Track Most Outstanding Performer and Head Coach Bob Hamer was named MAAC Coach of the Year. This was also the first year that both the women's and men's teams won both the MAAC indoor and outdoor titles.

"It is an exciting and fantastic accomplishment to win both the men's and women's championships to go with the wins during the indoor season," says Hamer. 

On the track, Burgess picked up gold medal finishes in the 100m and 200m sprints. He set a new MAAC Championship record in the 200m and a new personal record with a time of 20.97. In the 100m, he ran a 10.61 to take home his third straight Outdoor MAAC Championship in the event.

Burgess joined sophomore Freddie Haynesworth, freshman Braeden Haines and graduate student Jerome Boyer to win the 4x100m with an ECAC/IC4A qualifying mark of 41.40. The 4x100 was the first of two Rider relays to win gold. The 4x800m squad of senior Mali Coleman, senior Gobi Thurairajah, sophomore Nathan Armstrong and senior Derian Stianche also had a first-place finish with a time of 7:39.32.

Sophomore Noah Lawson won gold in the discus with a mark of 45.61m. Sophomore Jayden DuBard set personal records in the shot put and the hammer throw, winning the shot put with a mark of 17.21m. This is his second MAAC title in the event after defending his crown from this spring's indoor championships.

Junior Zach Moyer earned a gold medal in the javelin with a 55.34m mark, setting a new personal record. It is also his first MAAC Championship title.