Monday, Feb 20, 2023
Rider claims second MAAC indoor title in program history
by Rider Sports Information
Image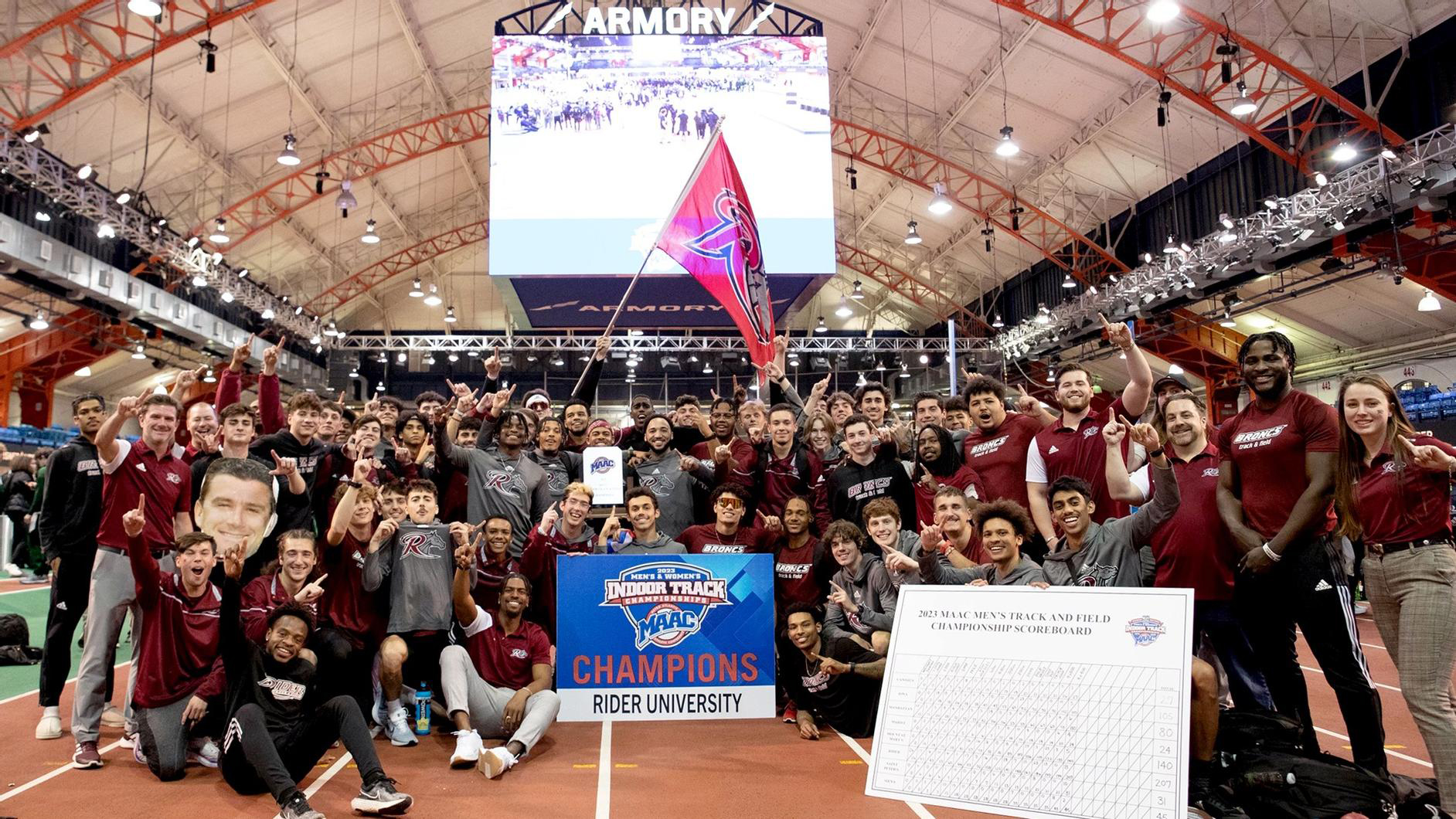 For the first time since 2017, the men's track and field team won the Metro Atlantic Athletic Conference (MAAC) Indoor Track and Field Championships. Rider finished the weekend with 207 points overall and four MAAC champions: graduate student Jerome Boyer, junior Tamrat Snyder, sophomore Jayden DuBard and junior Zach Manorowitz all finished first in their respective events.

Including the four MAAC Champs, the Broncs finished with a total of 16 medal winners. Head Coach Bob Hamer was also named MAAC Coach of the Year for the sixth time in his career.
"It is a great day to be a Bronc," Hamer says. "The men were outstanding this weekend. We were very good in all event areas and that made a huge difference in the end result. We got off to a great start and the men just kept up the pressure. It was very impressive. I am really proud of their efforts. They have put a lot of time and effort into this day and it is very exciting to get this win." 

Boyer rounded out his MAAC indoor career with a gold medal finish in the 400-meter with a time of 48.47. Boyer was also on the 4x400-meter relay team with graduate student James Green, junior Artie Burgess and freshman Braeden Haines, which took second at The Armory.

Snyder, who won the 800-meter in the 2022 outdoor season, captured his first MAAC indoor 800-meter crown after running a 1:49.71 in the finals. 

In the field, DuBard won the shot put with a new personal record mark of 16.37 meters. DuBard also had a bronze medal finish in the weight throw. In the shot put, junior Abraham Ohiokhai-Benson placed third and added a new personal record of 14.48 meters, which broke his previous best of 14.11 meters at the Spartan Invitational.

Manorowitz secured an impressive gold medal finish in the long jump on day one. He won the long jump at both of last year's MAAC Championships.