Friday, May 13, 2022
by Adam Grybowski
After Alicia Barry took a bow following her Carnegie Hall debut in January, she lifted up the flag of Guatemala behind her. 
It was a moment of joy and pride for the senior vocal performance major, but also one of gratitude. "When I took a bow it was for all of the teachers who have invested in me and the people who have helped me," says Barry, who was born in Guatemala and adopted at 3 months old in the United States.   
The sacrifice of Barry's birth family and the generosity of her adopted family opened up a world of possibility for the now 28-year-old mezzo-soprano. Gracing one of the world's most famous stages would have been all but unimaginable if she remained in the impoverished Central American country, where 49% of all people live in poverty, according to the World Bank Group. 
"This great, selfless act of my birth mother gave me a better chance at life," Barry says. "That's the impression I had coming into the world, and I've carried that into everything that I've done."
After she graduates this May, Barry will begin a graduate program in voice performance and literature at the Eastman School of Music in Rochester, New York. 
Even with the advantages of living in the U.S., Barry still faced hardship to arrive at this point. Her college experience was delayed when her mother was diagnosed with cancer, causing financial challenges for the family. In 2015, she earned an Associate of Arts in Music (Flute Studies) from Bucks County Community College, where she discovered her passion for opera. 
She had been singing and playing flute since she was a child, receiving steady encouragement from choir directors and music teachers who recognized a talent that remained somewhat hidden to Barry herself.  
"I've always had a powerful instrument inside of me and never really realized that until I sang my first solo piece," she says. "It was mind blowing to me."
Once sparked, Barry's motivation to study and learn became an obsession. She began carrying a copy of 24 Italian Songs & Arias of the 17th and 18th Centuries, a touchstone introductory collection for singers, with her everywhere, glancing at it in between orders during shifts as a barista — one of her three jobs at the time. 
Westminster Choir College would help her grow her talent. She had first learned about the esteemed institution in 2008 when she attended the Summer Residential Flute Camp hosted by Westminster Conservatory, Westminster's community music school.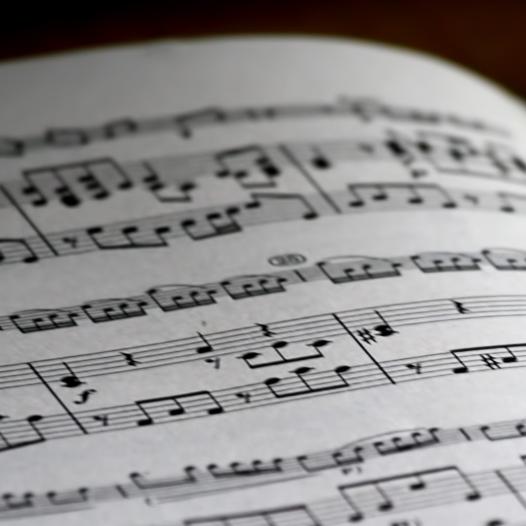 For me, it's not all about getting to the biggest stage. It's about using your voice to raise awareness about whatever you're passionate about."
Barry credits Westminster's world class faculty, particularly Susan Ashbaker and Sally Wolf, for being role models and mentors who helped hone her craft as a singer, as well as the donor support that made paying for her education possible. 
She sang in three choirs, the Chapel Choir, Westminster Williamson Voices and the Symphonic Choir, performed in multiple operas and joined Omicron Delta Kappa, the National Leadership Honor Society. Among all of her activities, performing in the Bach Mass in B minor with the Philadelphia Orchestra and conductor Yannick Nézet-Séguin at the Kimmel Center stands out in her mind as a pivotal moment in her education. 
"Being so professional in the real world and working with world-class musicians on a big stage like that was a very beautiful and beneficial experience," she says. 
Only Carnegie Hall could top it. That opportunity arose from her participation in the online mentorship platform Vincerò Academy, which connects leading artists and young singers. She sang the part of Carmen in Melons!... En vain pour éviter from Bizet's Carmen and Dorabella in Prenderò uell brunettino from Così fan tutte by Mozart.
This summer, she will perform the title role of Carmen in Panama with the Latin American Opera Studio. Barry says she chose this opportunity despite an offer from a larger company because of a desire to showcase opera among underrepresented people.   
"For me, it's not all about getting to the biggest stage," she says. "It's about using your voice to raise awareness about whatever you're passionate about. I believe if you work hard and do everything you possibly can, no matter what happens, you won't have any regrets."