Friday, May 12, 2023
Awards presented at a dinner held in their honor on May 11
by Tatiana Sciancalepore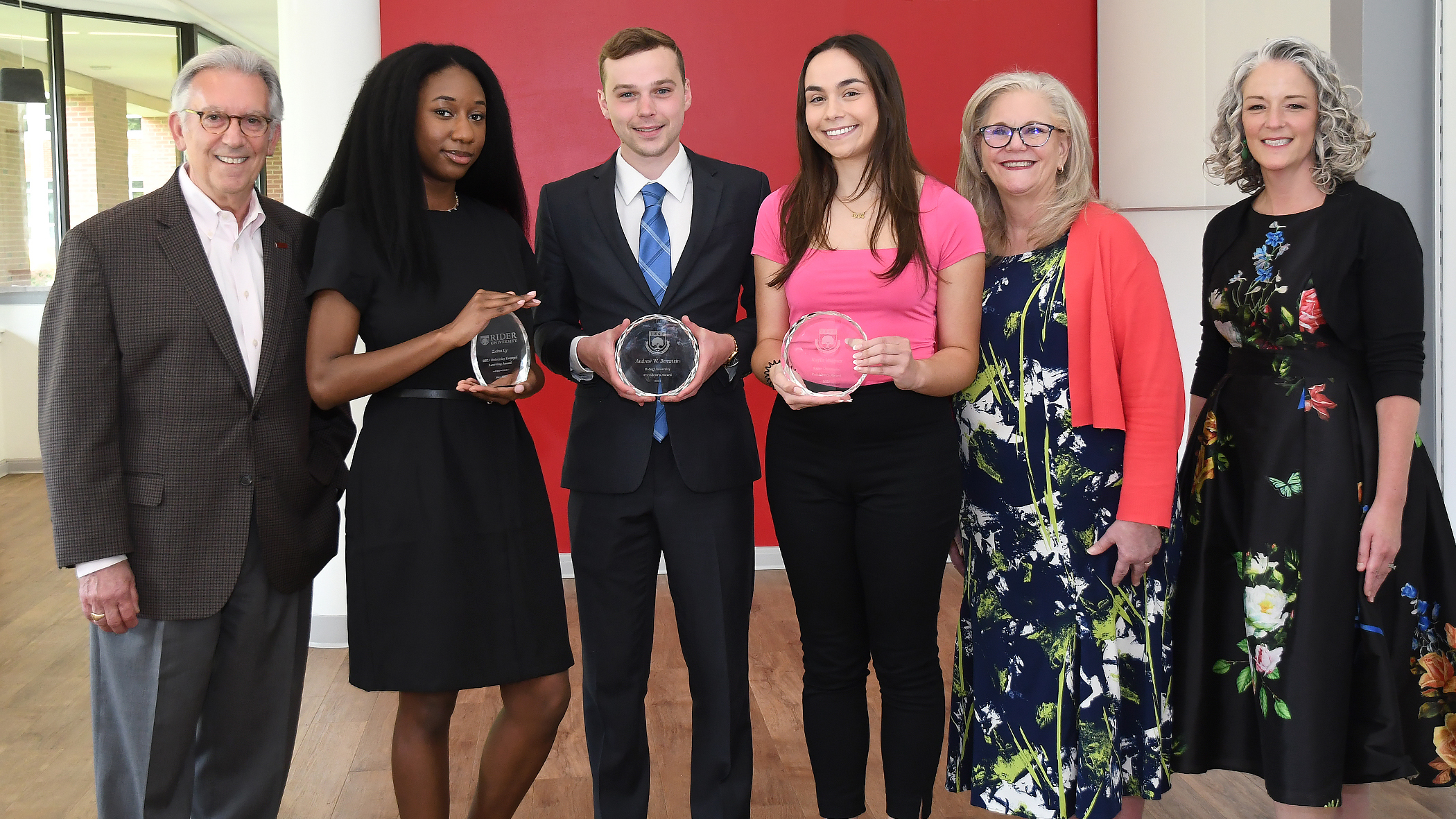 Seniors Kayla Wagner, Andrew Bernstein, Shamiya Ford and Zeinabou Ly are the recipients of this year's top three awards for graduating students. The President's Award, President's Inclusive Excellence Award and the Rider University Senior Engaged Learning Award were presented to the awardees at a dinner held in their honor on May 11. 
"Every year I am astonished at the remarkable achievements of our graduates," says Rider President Gregory G. Dell'Omo, Ph.D. "In just four short years, Kayla, Andrew, Shamiya and Zeina have accomplished so much. They have given of their time and talents, and have worked tirelessly to improve both themselves and the Rider community at large. I am proud to be able to present them with these awards."
The President's Award recognizes graduating seniors who demonstrate exemplary leadership skills, academic achievement, service to the University and extracurricular involvement. This year's President's Award recipients are Kayla Wagner and Andrew Bernstein. 
Wagner is a marketing major with a minor in web design and social media strategies. She is the president of
the Student Entertainment Council, vice president for communications for the Student Government Association (SGA), Relay for Life co-chair and president of the American Marketing Association.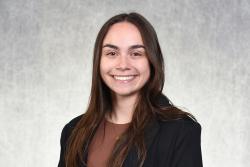 "I would not be who I am today if it weren't for the experiences Rider has offered me throughout the last four years," says Wagner. "I am so incredibly grateful to receive this recognition and for all of the support I've received from the Rider community along the way."
Wagner is a member of the Beta Gamma Sigma Business Honor Society, the Omicron Delta Kappa Leadership Honor Society, and the Alpha Mu Alpha Marketing Honor Society. She has maintained a 3.97 cumulative GPA throughout her time at Rider. 
Bernstein, a political science major with a double minor in legal studies and homeland security, is a Rider University Trustee Scholar and Andrew J. Rider Scholar. He serves as president for both SGA and Rider University Democrats, and as a committee member for Monmouth County Democrats. Bernstein is a fellow at the Rebovich Institute for New Jersey Politics, a former delegate for Rider's Model UN team and a brother of Sigma Phi Epsilon.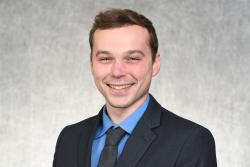 "My experiences at Rider have been the catalyst for my personal and professional growth over the past four years," says Bernstein. "I'm truly grateful for all the mentors that have supported me during my college journey, they are a true testament to what makes Rider so special!"
Throughout his time at Rider, Bernstein has maintained a 4.0 cumulative GPA and has held numerous internships with elected officials and government organizations.
This year's President's Inclusive Excellence Award recipient is Shamiya Ford. The annual award honors an undergraduate student who has demonstrated an ongoing commitment to advancing diversity, equity and inclusion on campus and in the surrounding community. 
Ford is an English major with a minor in gender and sexuality studies. She is a Ronald E. McNair scholar and a member of Sigma Tau Delta English Honors Society, Omicron Delta Kappa Leadership Honors Society, Alpha Lambda Delta Freshman Honors Society and the Baccalaureate Honors Program.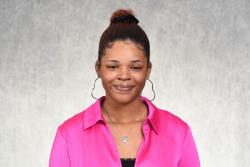 Outside of the classroom, Ford has presented at the 2022 UCLA National McNair Scholars Research Conference, Rider's annual Gender and Sexuality Studies Colloquium and the Sigma Tau Delta Convention. She is also an active leader within the Tapestry Initiative.
"When I first came to Rider I made a commitment to not only better myself, but to better this institution as well," says Ford.  "I can confidently say that I have done what I could in the four years that I have had here. My only hope is that there are other students hoping to do the same."
Ford holds a 3.854 GPA and plans to pursue a doctorate in literature with a research focus on women of color.
Zeinabou Ly is the 2023 recipient of the Engaged Learning Award. This award celebrates a graduating senior who has earned Engaged Learning points across three or more categories and demonstrated the connections between academic knowledge and the application of that knowledge in the world beyond the classroom.
Ly, an information systems major with a business analytics and Chinese minor, has accumulated Engaged Learning points in four categories: internships, co-ops and field experience; leadership and mentoring; study abroad and cultural exploration; and civic and community engagement. She is a member of the Gail Bierenbaum Women's Leadership Council and has served as president of the Rider African Student Association, as a supplemental instruction leader and as a volunteer for Meals on Wheels of Mercer County.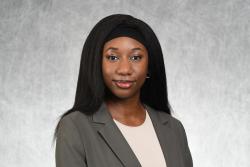 "As a first-generation college student, this achievement means even more to me," says Ly. "I've always wanted to show my parents the fruits of their labor through my accomplishments and Rider has provided me with numerous opportunities to do just that. Being highlighted is an incredible honor. I can't express enough how grateful I am for the support of the Rider community. I feel so fortunate to be part of such an amazing community."
During her time at Rider, Ly completed an analytics and sales internship with Bloomberg. She holds a 3.945 GPA and is a member of the Business Honors Program.