Tuesday, Jan 3, 2023
Duernberger comes to Rider following stints at Dartmouth, Penn State and Charleston
by Rider Sports Information
Image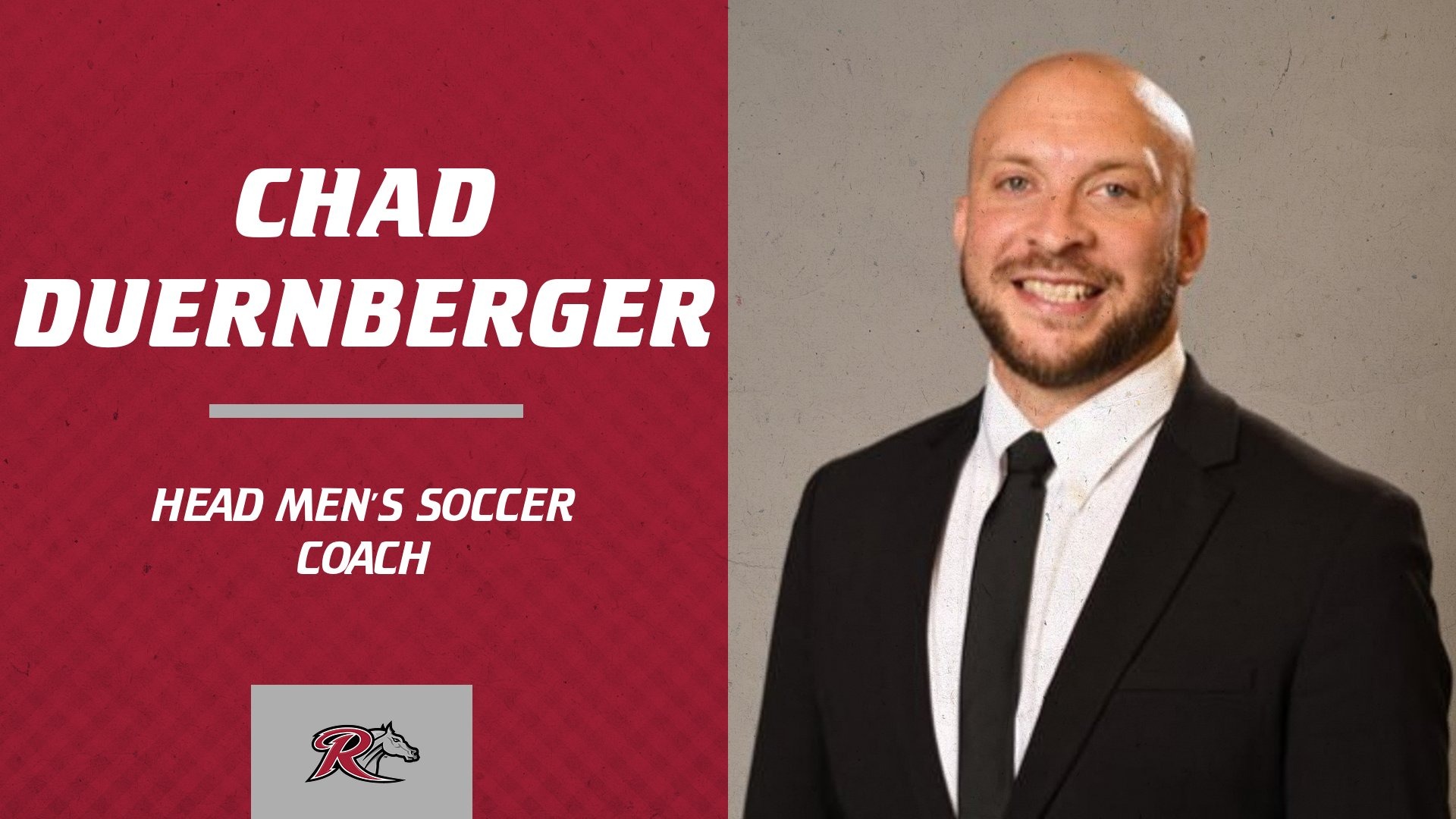 Rider University Athletic Director Don Harnum has announced that Chad Duernberger has been named Rider's seventh men's soccer head coach. Duernberger has served as both a head coach of his alma mater, the University of Charleston, and as an assistant coach, most recently at Dartmouth College, with previous stints at Penn State University and Marshall University. He replaces Charlie Inverso, who retired after guiding the Broncs to three MAAC Championships in his 12 seasons at the helm.

"We are excited to add Chad to our athletic family," says Harnum. "Chad emerged as our top candidate from a strong candidate pool which indicates that our men's soccer program is perceived positively within the collegiate soccer community. Due to the success he has experienced as both a head coach and as an assistant, I am confident that Chad will provide a well-rounded, positive and competitive athletic experience for our student-athletes."

In his time at Dartmouth, Duernberger mentored 19 All-Ivy selections over four seasons played, with a fifth lost due to COVID-19. Five different Big Green student-athletes were named Academic All-Ivy, while six were selected to the College Sports Communicators Academic All-District Team in 2022. Included in the student-athletes Duernberger coached at Dartmouth was 2021 MLS SuperDraft Second Round selection Dawson McCartney. Duernberger served as Dartmouth's lead recruiter, both nationally and internationally.

"I'm absolutely honored to be named the next head coach of Rider University men's soccer," says Duernberger. "I would like to thank Athletic Director Don Harnum, BJ Merriam [senior associate director of athletics/compliance/internal operations] and the rest of the search committee for giving me this opportunity. When I arrived on campus, I immediately felt this is exactly where I wanted to be. I cannot wait to serve the student-athletes of Rider men's soccer to help build on the fantastic history of the program. My family and I are looking forward to getting started."
I cannot wait to serve the student-athletes of Rider men's soccer to help build on the fantastic history of the program."
Prior to his time at Dartmouth, Duernberger coached at Penn State for seven years, being elevated to associate head coach in 2016. With the Nittany Lions, Duernberger helped lead the team to back-to-back Big Ten regular season titles and coached them in two NCAA Tournament appearances. After winning the Big Ten in 2013, Penn State entered the tournament and advanced to the Sweet 16 after upsetting No. 10 UC Santa Barbara. In 2014, Duernberger was on the sidelines as the Nittany Lions recorded their 800th win while on their way to the best start in program history (10-0-1) winning seven-straight matches for the first time since 2005.
Before joining Penn State, Duernberger spent three seasons as the head coach at the University of Charleston, a Division II program in the capital city of West Virginia. He inherited a team that finished 0-17 in the prior season and began to turn the team around posting a 4-11-2 record the following season. In his second year, the transition came full circle, as he coached the Golden Eagles to a 19-4-0 mark, including a perfect 10-0 in West Virginia Intercollegiate Athletic Conference (WVIAC) play. The University of Charleston won the WVIAC regular season and tournament titles and ended the season ranked No. 7 in the nation in Division II. For the turnaround, Duernberger was named the NSCAA DII National Coach of the Year.
 
In his final season at Charleston, the team finished 16-4-1 overall and 10-1-0 in league action, again winning the WVIAC season and tournament crowns. Through his time coaching at the University of Charleston, he produced four NSCAA All-Americans, 10 NSCAA All-Atlantic Region honorees and 12 First Team All-WVIAC selections.
 
Before his tenure at the University of Charleston, Duernberger was a graduate assistant at Marshall University from 2006-07. He was a four-year starter at Charleston from 2002-06, earning First Team All-WVIAC honors three times and all-region recognition in 2002. For his accomplishments as both a player and coach at Charleston, Duernberger was inducted into the Charleston Athletics Hall of Fame in 2019.
 
A native of Belle, West Virginia, he was named the 2001 West Virginia High School State Forward of the Year and was named First Team All-State in three consecutive seasons. Duernberger was inducted into the West Virginia High School Soccer Coaches Association Hall of Fame in 2014.