Monday, Jul 10, 2023
The Annual Fund makes life-changing performances possible for students
by Diane Cornell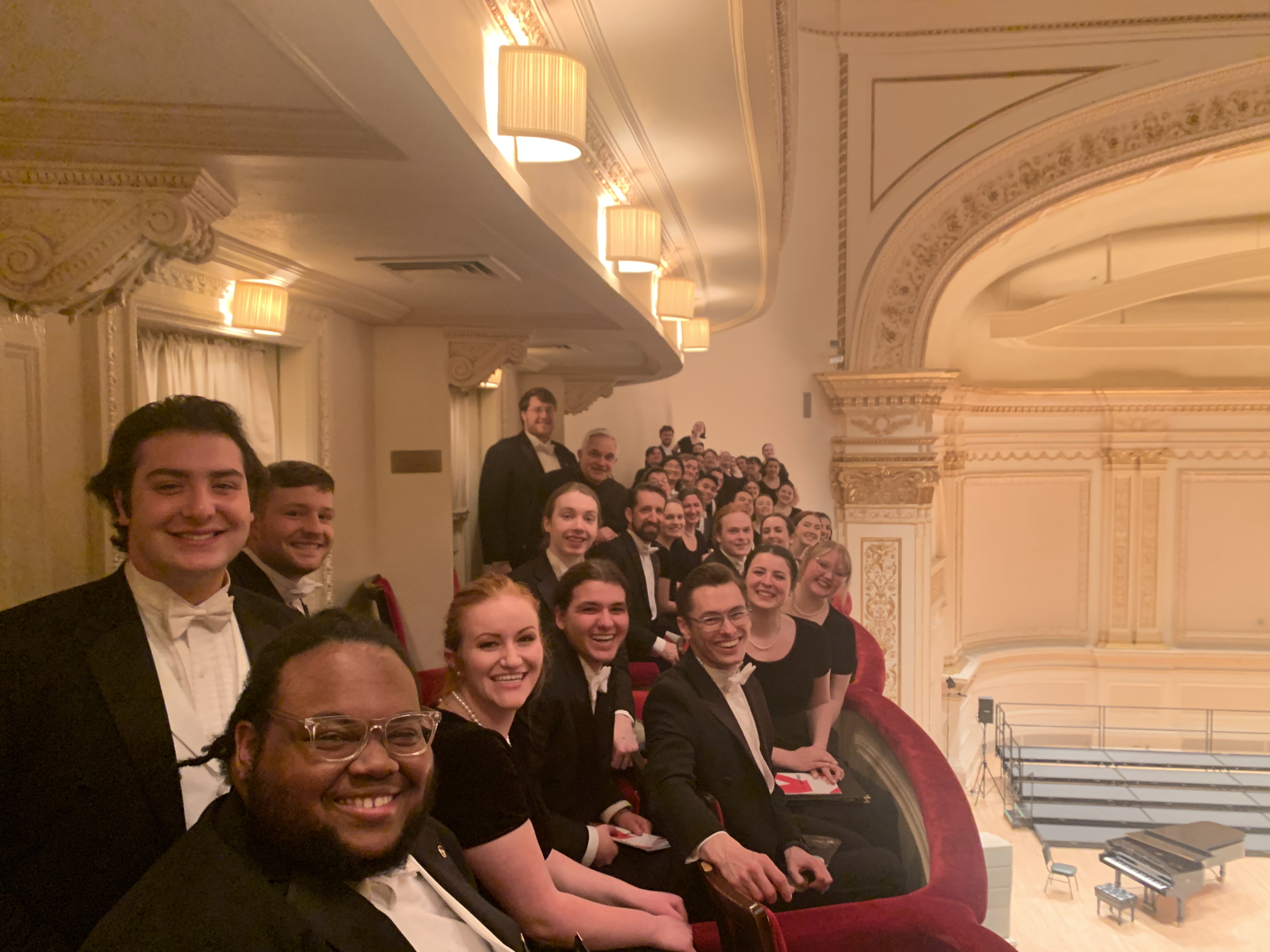 It takes more than practice to get to Carnegie Hall. It takes donors who support the Annual Fund. Special student experiences, among them two planned performances at Carnegie Hall by the Westminster Choir, are supported through contributions to the fund.
Samuel Stephenson '23 had the honor of being on stage at the famed concert hall last March as part of the Westminster Choir's performance during the New York Chorus Festival.
"I've performed at a couple large venues," he said, "but being able to perform at that concert hall with hundreds of people in the audience is something that I will remember for a long time."
Such singular moments are why Anthony Celentano '78, '80 has given to Westminster Choir College through the Annual Fund for more than 38 years. Celentano's support also extends to a planned gift he has made to ensure that Westminster Choir College students will have his support in perpetuity.    
"As a student at Westminster Choir College, I soon realized that alumni support helped make my education more affordable," says Celentano, recalling the joy of his own Carnegie Hall student performances, including singing the monumental Mahler 8th Symphony there. "Now, as an alumnus myself, I feel the need to 'pay it forward.'" 
Stephenson, who graduated in May with a master's in choral conducting and is now coordinator of performance management at Rider, calls such experiences the lifeblood of the school. "They make the educational experience," he says. "There is something fundamentally different about learning in a classroom and then going out and applying it. If we aren't having these opportunities then we can't better ourselves. It is everything."