Tuesday, May 16, 2023
Nicole Chen '23 wins 107.7 The Bronc's Cruisin' From Commencement contest
by Tatiana Sciancalepore
Image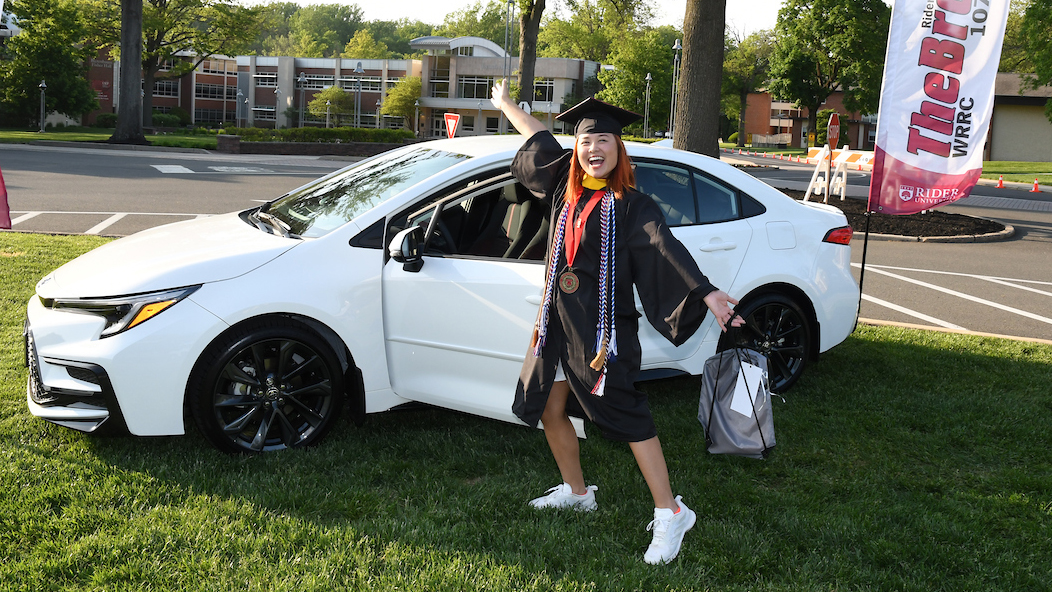 In one "last hurrah" before Commencement, 10 Rider graduates gathered on the Campus Mall on May 12 for the grand finale of Rider's Cruisin' From Commencement contest. Organized by the University's student-run radio station, 107.7 The Bronc WRRC-FM, the annual event gives students the opportunity to end their collegiate career with a new car. 
This year's grand-prize winner was Nicole Chen, a Class of 2023 biology major from Cherry Hill, New Jersey. She drove away from her senior year with a two-year lease on a brand-new 2023 Toyota Corolla SE and ToyotaCare, a vehicle maintenance and roadside assistance plan, for two years courtesy of Team Toyota of Princeton. 
"I am super honored and grateful," says Chen, who entered the contest in the hopes of winning the car for her mom. "We currently share a car, which unfortunately forces her to stay home most of the day since I either have to go to work or class. Now I am able to give her a gift I could have never imagined was possible with my current financial status."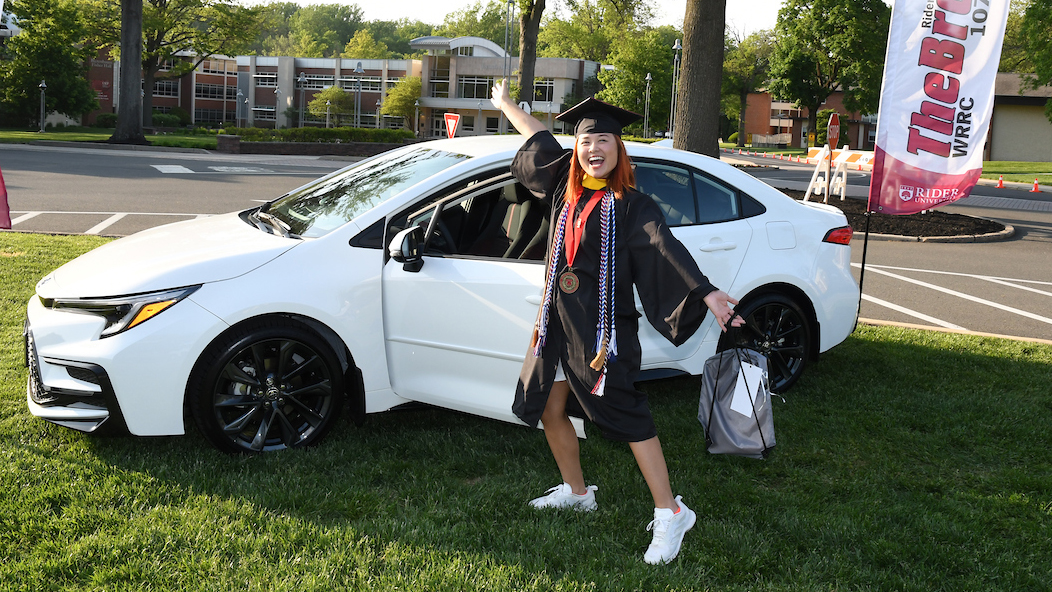 Since 2016, graduating students have competed for the chance to win a new Toyota vehicle by submitting a video about their Rider experience.  
In her winning video, Chen says "If I could sum up my entire experience at Rider in one word, it would be 'kind.' It was through my campus involvement that I was able to learn about how kindness can take various forms."
A tour guide since her freshman year and an executive board member of the Asian American Student Association, she credits the Rider community with making her feel at home and deepening her appreciation of her cultural background. "I will continue to carry these lessons in my heart in the hopes of making those around me feel as loved as I was at Rider," she concludes.
The winner was determined by an expert panel of judges who narrowed down the entries to 10 finalists. At the grand finale event, each of the finalists was given a key and an opportunity to start the car. Watchful silence turned into cheers as Chen's key started the engine.
The Bronc WRRC-FM is the only college radio station in America to give away a car. This year had a record number of entries with 25 from graduating undergraduate and graduate students. All 10 finalists won a catered graduation party by Killarney's Publick House in Hamilton, New Jersey. 
"Cruisin' From Commencement is a one-of-a-kind college radio promotion that provides our students with a unique, engaged learning experience," says John Mozes, general manager of 107.7 The Bronc. "We are incredibly happy to give graduating students the opportunity to tell the world what Rider University and their personal college experience has meant to them, and to reward one Bronc with the chance to start their career after Rider with a new car."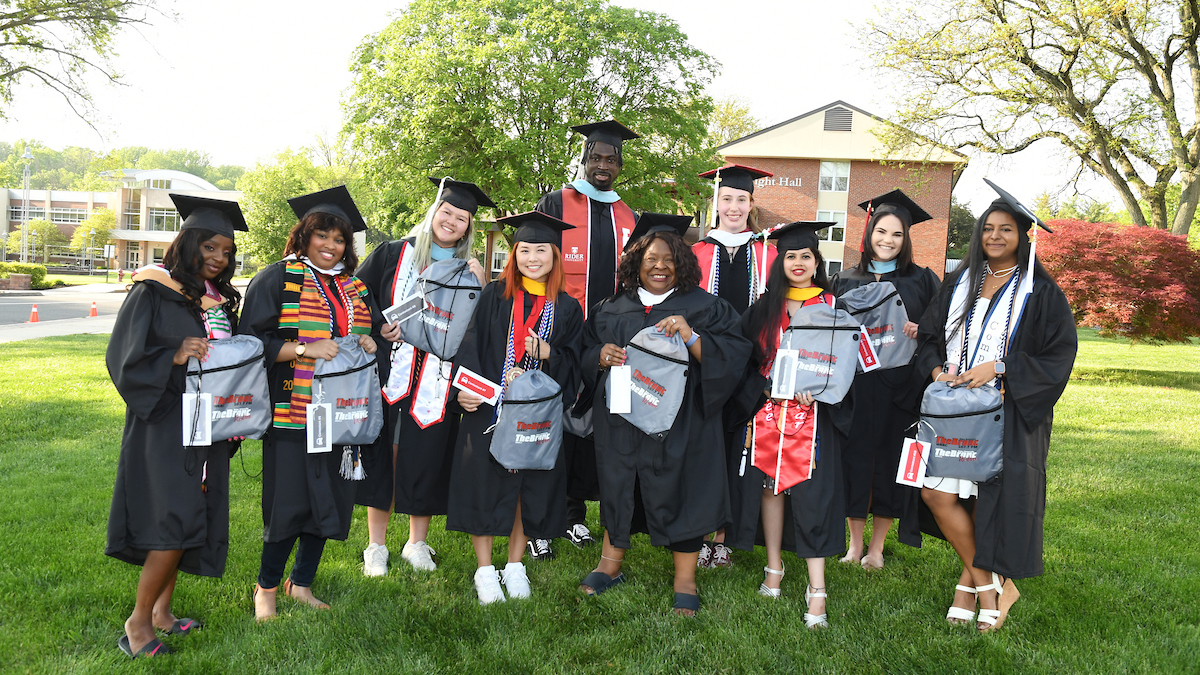 Team Toyota of Princeton, who has sponsored the contest since its inception, is proud to continue its partnership and support Cruisin' From Commencement with 107.7 The Bronc, says Doug Zenzel, director of marketing for Team Toyota of Princeton.
"Each year we continue to be amazed at the dedication, resiliency and determination of the students," says Zenzel. "Their hard work is evident through the videos they submit, and we hope that by meeting their transportation needs directly after college, they can get a head start on achieving their dreams and continuing to pursue excellence."