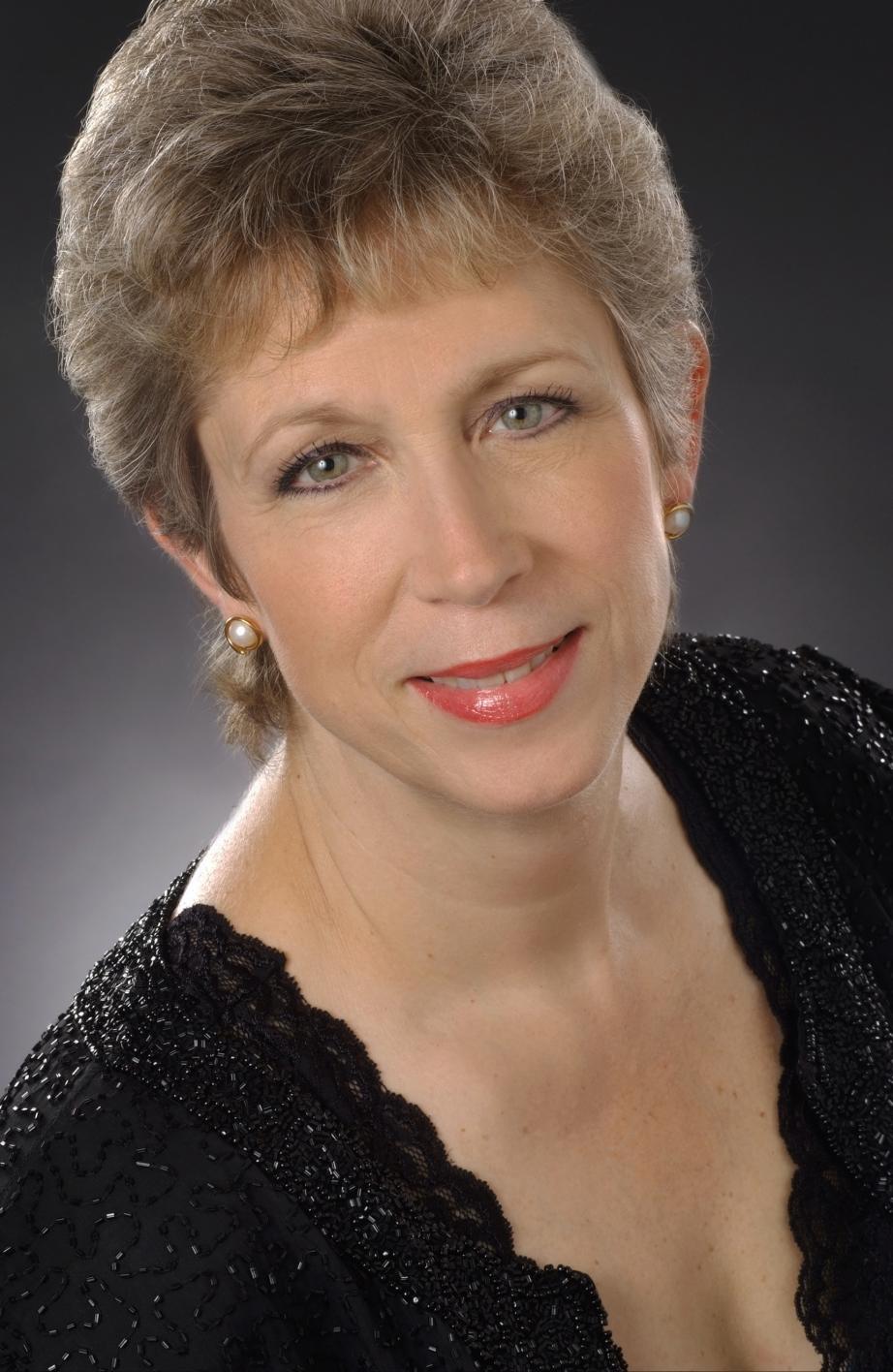 Susan Shiplett Ashbaker, Associate Professor/Director of Westminster Opera Theatre for Westminster Choir College at Rider University and Director for the CoOPERAtive Program at Westminster brings over 40 years of experience in the performing arts.  Ms. Ashbaker is active in the opera/vocal world as an independent artistic advisor/consultant, master class presenter, lecturer and opera/vocal coach. Her experience on both sides of the opera industry gives her a rare and comprehensive approach to key elements of career advancement for singers as well as a unique vantage point in the administration of opera companies, arts organizations and institutions of higher learning.  She is in demand as a master class presenter, having taught recently at Boston Conservatory, University of Miami, Binghamton University and Ithaca College, among others.  Ms. Ashbaker is concurrently the Executive Director for the Cape Cod Chamber Music Festival.
Ms. Ashbaker was affiliated with Tri-Cities Opera for 5 years; 4 as General and Artistic Director, and 1 as Artistic Director, and "transformed the company in every way imaginable," according to the former Board Chair.  Additionally, Ms. Ashbaker served Opera Company of Philadelphia (OCP) for 16 years, the last 11 as director of artistic and music administration. She led casting practices and reestablished the Company as a pioneer in offering advancements to young singers before they achieved national or international recognition; gave unique opportunities to well-established artists; and supervised all activities of the artistic and music departments.  Under her direction, OCP established an intern program with the Curtis Institute of Music.
Ms. Ashbaker has worked as assistant conductor/vocal coach with New York City Opera, European Center for Opera and Vocal Arts, Israeli Vocal Arts Institute, International Vocal Arts Institute in Montreal, Theater am Goetheplatz (Bremen, Germany) and Academy of Vocal Arts, and she was on the faculty of the Curtis Institute of Music for nearly 20 years.
A frequent judge for the Metropolitan Opera National Council Auditions and former participant on the MET Quiz Show, Ms. Ashbaker has also participated as panelist with Opera America, New York State Council on the Arts, National Endowment for the Arts, judge for the Jensen Foundation, Marian Anderson Emerging Artist Competition and the Richard Tucker Foundation Auditions, among others. Ms. Ashbaker trained at Southern Illinois University and l'École Normale de Musique de Paris, and received a second master's degree in vocal accompanying and coaching from University of Illinois under the tutelage of John Wustman.