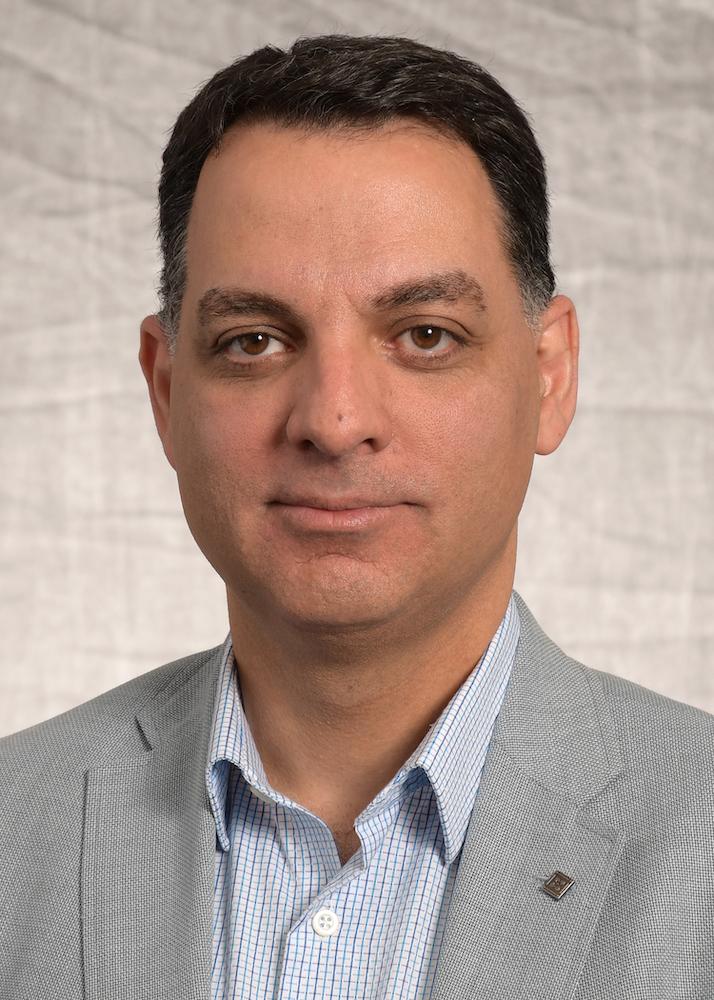 Dr. Mashayekhy has been a member of the Rider Community since 2019. He is Harper Professor for Business Analytics. He teaches Data Mining and Practical Business Analytics courses.
Dr. Mashayekhy has been a recipient of Davis Research Fellowships and researches primarily in the areas of Business Analytics, Social Media Analysis, and Big Data Analytics. He earned many certifications in Data Science and Machine Learning including data analytics with R and Python.
Academic Background
Ph.D. in Business Administration, McMaster University                                                                                                             
MMSc. in Management of Technology and Innovation, Ryerson University
MBA, Sharif University of Technology
Bachelor of Mechanical Engineering, University of Tehran
Professional Certifications
Project Management Professional (PMP) from PMI
Data Science certification (8 courses) from Johns Hopkins University Coursera Platform:

R Programming
Getting and Cleaning Data with R
Exploratory Data Analysis with R
Reproducible Research
Regression Models in R
Statistical Inferences in R
Practical Machine Learning with R
Data Products

Data Analysis with Python certification (4 courses) from Michigan State University Coursera Platform:

Programming with Python
Python Data Structures
Using Python to Access Web Data
Using Databases with Python

Data analysis with Pandas, SciPy, NumPy, and Matplotlib certification from Codecademy
Analytic techniques for Business (Coursera):

Business Metrics for Data-Driven Companies
Mastering Data Analysis in Excel
Data Visualization with Tableau

Certified Six Sigma Green Belt (CSSGB) from American Society for Quality
Peer Reviewed Journal/Conference paper
Mashayekhi, M & Head, M. (2018). Taking Advantage of Using Professionally-Oriented Social Network Sites: The Role of Users' Actions and Profiles. (AMCIS 2018)
Mashayekhi, M & Head, M. (2018). Developing social capital through using professionally-oriented social network sites. (ASAC 2018)
Mashayekhi, M & Head, M. (2015). Understanding the role of social network sites in attitude change among older adults. Proceedings of the Fourteenth Annual Workshop on HCI Research. (ICIS 2015)
Mashayekhi, M., Prescod, F., Shah, B., Dong, L., Keshavjee, K., & Guergachi, A. (2015). Evaluating the performance of the FMH predicting risk model in Canadian EMR. Canadian journal of diabetes, 39(2), 152.
Mashayekhi M, Keshavjee K, Boskovic G, Prescod F, Shah B, Dong L, Guergachi A.  (2014). Identifying Pre-diabetics in Primary Care EMR database and Potential Technological Interventions at the Point of Care.  Proceedings of CDPAC conference, Ottawa.
Mashayekhi, M., Ekhlasi, A. E- Market Orientation as a result of integrating electronic marketing with market orientation concept. The Proceedings of the second Conference on Information & Communication Technology Management, Iran, 2006
Research Project Report
Mashayekhi, M. & Nosrati, F. (2016). Big Data Analytics in Marketing: A Competency Based Framework for Marketing Professionals
Mashayekhi, M & Guergachi, A. (2014). Factors Influencing the Diffusion of Green High Involvement Products.
Books
Mashayekhi, M., Pourmomtaz, A. Zarei, A. Knowledge Management in New Product Development. Aryana Ghalam Publication. ISBN: 978-600-91721. (2011)
Mashayekhi, M., Pourmomtaz, A. New Product Development Strategy. Aryana Ghalam Publication. ISBN: 978-600-6227-11-5. (2011)
Awards
2019: Davis Fellowship
Ryerson Center of Urban Energy Award ($10,000) for the research on factors influencing market penetration of high-involvement green products in urban areas.