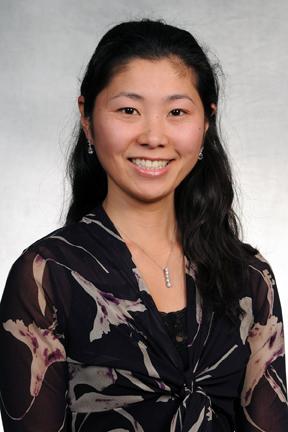 Born in Japan, pianist Ikumi Hiraiwa, holds B.A. from UCLA and M.M. from Westminster Choir College of Rider University. While Ms. Hiraiwa performs and accompanies locally, she has performed in prestigious venues such as the Kimmel Center, Philadelphia, PA, Weill Recital Hall in Carnegie Hall, New York City, and Esterházy Palace in Eisenstadt, Austria. She is the recipient of first place at Westminster Piano Graduate Competition in 2006, and UCLA Benno Rubinyi Competition in 2005. Her principal piano teachers include James Goldsworthy, Victor Labenske, Walter Ponce and Jennifer Snow. Ms. Hiraiwa studied piano pedagogy with Ingrid Clarfield, James Goldsworthy, Phyllis Alpert Lehrer, Jennifer Snow, and Betty Stoloff.
Ms. Hiraiwa has coached at UCLA Summer Chamber Music Institute, taught basic musicianship at Point Loma Keyboard Institute in San Diego, CA, and has instructed Keep It Going, Try It Out, and Piano Camps at Westminster Conservatory of Music in Princeton, NJ.
Currently, Ms. Hiraiwa is a certified member (NCTM) of MTNA and NJMTA. She maintains a full schedule with having a private studio in Lawrenceville, NJ, and teaching as a part-time lecturer at Mason Gross School of the Arts, Rutgers University. She is on faculty at Westminster Conservatory of Music, teaching piano and theory since 2006.