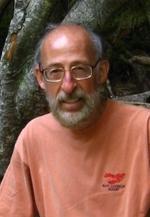 Areas of Expertise
Interpersonal, team and management skills; career management and career management systems in organizations; organization culture, design and change.
Education
Doctor of Philosophy, Case Western Reserve University, Organizational Behavior
Master of Business Administration, Harvard University, Organizational Behavior and Finance
Bachelor's of Science in Commerce, Drexel University, Finance
Recent Publications
Creating Cultures That Lead to Success: Lincoln Electric, Southwest Airlines, and SAS Institute. Organizational Dynamics.
Student Disability and Experiential Education. Journal of Effective Teaching.
Improving the Transfer of Learning: Influence Tactics. Journal of Business Cases and Applications.
Peerless Electric & Gas: Interdepartmental Relations. Journal of Business Case Studies.
Recent Books
Nemiro, J., Klein, G. , McGee, C., Beyerlein, M., & Gorman, N. (2006). Building Collaborative Work Systems: Lessons for Leaders , University of North Texas, Denton, Texas: Center for Collaborative Systems.
Beyerlein, M., McGee C., Klein, G., Nemiro, J., & Broedling, L. (2003). The Collaborative Work Systems Fieldbook: Strategies, Tools and Techniques. San Francisco, CA: Jossey-Bass/Pfeiffer.
Other Selected Publications
The Transformation to Team Self-Management, Best Practices Handbook for Teams.
Case Study: A Pay-for-Knowledge Compensation Program That Works. Compensation and Benefits Review.
Employee-Centered Productivity and QWL (Quality of Work Life) Programs: Findings from an Area Study. National Productivity Review.
Beyond EOE and Affirmative Action Programs: Working on the Integration of the Workplace. California Management Review.
Honors and Awards
Rider University Award for Distinguished Teaching
Norm Brodsky College of Business Innovative Teaching Award
Jesse H. Harper Professorship, Norm Brodsky College of Business, Rider University
Davis Research Fellowships, Norm Brodsky College of Business, Rider University..
Summer Developmental and Research Fellowships, Rider University.
Sadie Zeigler–Bernice Gee Gender Studies Award, Rider University
Invited Presenter and Panelist, Academic and Professional Conferences