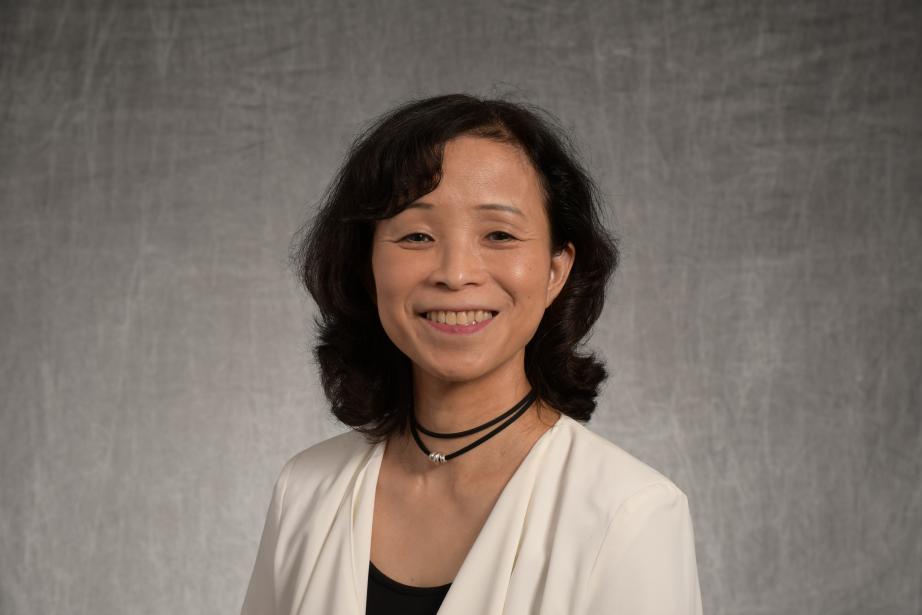 Academic Background
Ph.D. in Creative Arts in Therapy, Drexel University
M.A. in Dance Movement Analysis and Therapy, New York University
B.A. in Psychology and Dance, Barnard College, Columbia University
Professional Background and Research
I have 27 years of clinical experience providing dance/movement therapy (DMT) and verbal therapy to adults with mental illnesses, addictions, and dual diagnoses in an inpatient psychiatric hospital where I also ran specialty groups for trauma and grief. Prior to focusing my clinical work on adults, I worked with individuals who have intellectual disabilities, children with emotional and behavioral disorders, as well as children with autism. Most recently, I practiced DMT in a medical setting with patients in active treatment for cancer and amyotrophic lateral sclerosis (ALS).
My research interest is in DMT education and training for the purposes of developing evidence-based practices in DMT education. My dissertation research identified the DMT competencies that students develop when engaged in movement based experiential learning in the classroom. In addition, the study identified factors that inhibit or facilitate student learning when dance/movement is the primary means of developing DMT competencies.
Publications
Millrod, E. (In review). Experiential learning and competency development in dance/movement therapy graduate education: Early practitioner perspectives.
Millrod, E. (2020). Medical dance/movement therapy in the infusion room: A model for individual sessions with adults in active treatment. American Journal of Dance Therapy, 42(1), 61-89. doi: 10.1007/s10465-020-09323-w
Kaimal, G., Metzl, E., & Millrod, E. (2017). Facilitative leadership: A framework for the creative arts therapies. Art Therapy, 34(3), 146-151. doi:10.1080/07421656.2017.1343072
Millrod, E. T. (2016). Dance/movement therapy training: Fostering the pioneering spirit. Japanese Journal of Dance Therapy,9(1),5-9.
Presentations
Millrod, E. & Kawano, T. (2020, October). Biculturalism in Dance/Movement Therapy: Insights from the Embodied Cultural Narratives of Japanese-American Educators. American Dance Therapy Association 55th Annual Conference. Online asynchronous.
Millrod, E., & Blanc, V. (2019, October). The Landscape of Learning: Emerging Themes in Dance/Movement Therapy Education. American Dance Therapy Association 54th Annual Conference. Miami, FL.
Chang, M., Coburn, S., Furcron, C., Grayson, A., Malher-Moran, M., Millrod, E., & Puloka, R. (2019, October). The Use of Inclusive Language in Dance/Movement Therapy Practice: A Panel Discussion. American Dance Therapy Association 54th Annual Conference. Miami, FL.
Millrod, E. (2017, November). A Three Way Conversation on Grief with Neuroscientists, Bereavement Researchers, and Dance/Movement Therapists. American Dance Therapy Association 52nd Annual Conference. San Antonio, TX.
Millrod, E. (2017, September). Integrating Creative Arts into the Therapeutic Milieu. Princeton Healthcare System, Princeton House Behavioral Health, Department of Psychiatry Continuing Medical Education Grand Rounds. Princeton, NJ.
Kaimal, G., Metzl, E. & Millrod, E. (2016, November). Leadership and the Creative Arts Therapies. Expressive Therapies Summit. New York, NY.
Awards
Teaching Promise Award, Drexel University (2020)
Outstanding Achievement Award, American Dance Therapy Association (2017)
Princeton House Behavioral Health Inpatient Services Employee of the Quarter (2011)
Professional Membership
American Dance Therapy Association
American Counseling Association
Certification/Licensure
Licensed Professional Counselor: (#PC004511, PA)
Licensed Creative Arts Therapist: (#000515, NY, Inactive)
Board Certified Counselor: (NCC #64805)
Board Certified Dance/Movement Therapist: (#BC-DMT-777)