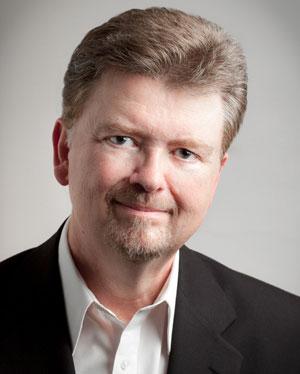 Baritone Elem Eley is Professor of Voice at Westminster Choir College of Rider University, joining the faculty in 1987 after previous teaching positions in Texas and Georgia. He performs frequently in recital and concert, and is active as a teacher of master classes. His current and former students sing with major opera companies and in significant concert venues across the globe.
In addition to his teaching in Princeton and work as director of the summer program, Vienna: Language of Lieder, Mr. Eley enjoys a remarkably varied career—from opera, oratorio and recital to premières of contemporary vocal music. His discography includes eight CDs, among them the highly-acclaimed solo album (with JJ Penna), Drifts and Shadows: American Song for the New Millennium (Albany Records), a program of contemporary American art song. Eley and Penna have recorded a new program of lieder by Schubert, Schumann, Brahms, Wolf and Frank Martin, entitled Der Geist spricht/The Spirit Speaks, released in 2013 by Centaur Records.
Mr. Eley has performed in leading concert and recital venues, including Carnegie Hall, Avery Fisher Hall, Alice Tully Hall, and other New York City venues. He has appeared with the Symphony Orchestras of Buffalo, Charlotte, Kansas City, New Jersey, Sioux City, Springfield and Syracuse, the Orchestra of St. Luke's at Carnegie Hall, The Little Orchestra Society at Lincoln Center, the Calvin Oratorio Society, Oratorio Singers of Westfield, Princeton Pro Musica and many other presenting groups. Mr. Eley sang the title role of Don Giovanni for his debut at the Operafestival di Roma and has appeared in productions with the Opera Companies of Cincinnati, Hawaii, Shreveport and Syracuse, Athena Grand Opera, the Sylvan Opera Festival, Musica Europa 2001, and the Center for Contemporary Opera (including the world première of Vera of Las Vegas by Daron Hagen and Paul Muldoon, and the video of Kalmanoff's The Bald Soprano).
The native Georgian was Associate Instructor of Voice at Indiana University, while completing coursework for the D.Mus. degree; he studied singing there with Margaret Harshaw, and performed extensively in the IU Opera Theater. Professor Eley studied singing at Southwestern Baptist Seminary with Jack Coldiron and voice pedagogy with James McKinney, with undergraduate work at Baylor University. He has attended numerous master classes by major artists, among them Dietrich Fischer-Dieskau and Hermann Prey. His New York recital début was as winner of the 1996 Joy in Singing Award.
In Vienna, Mr. Eley sang Wolf's Italienisches Liederbuch (with soprano Faith Esham and pianist JJ Penna) in recital at the Schubert Geburtshaus. He has coached extensively there with both Walter Moore and Norman Shetler, as well as with Robert Holl. Visit ElemEley.com for more information.