Join the Westminster Chapel Choir, conducted by Alicia Brozovich, for their fall semester performance. 
Image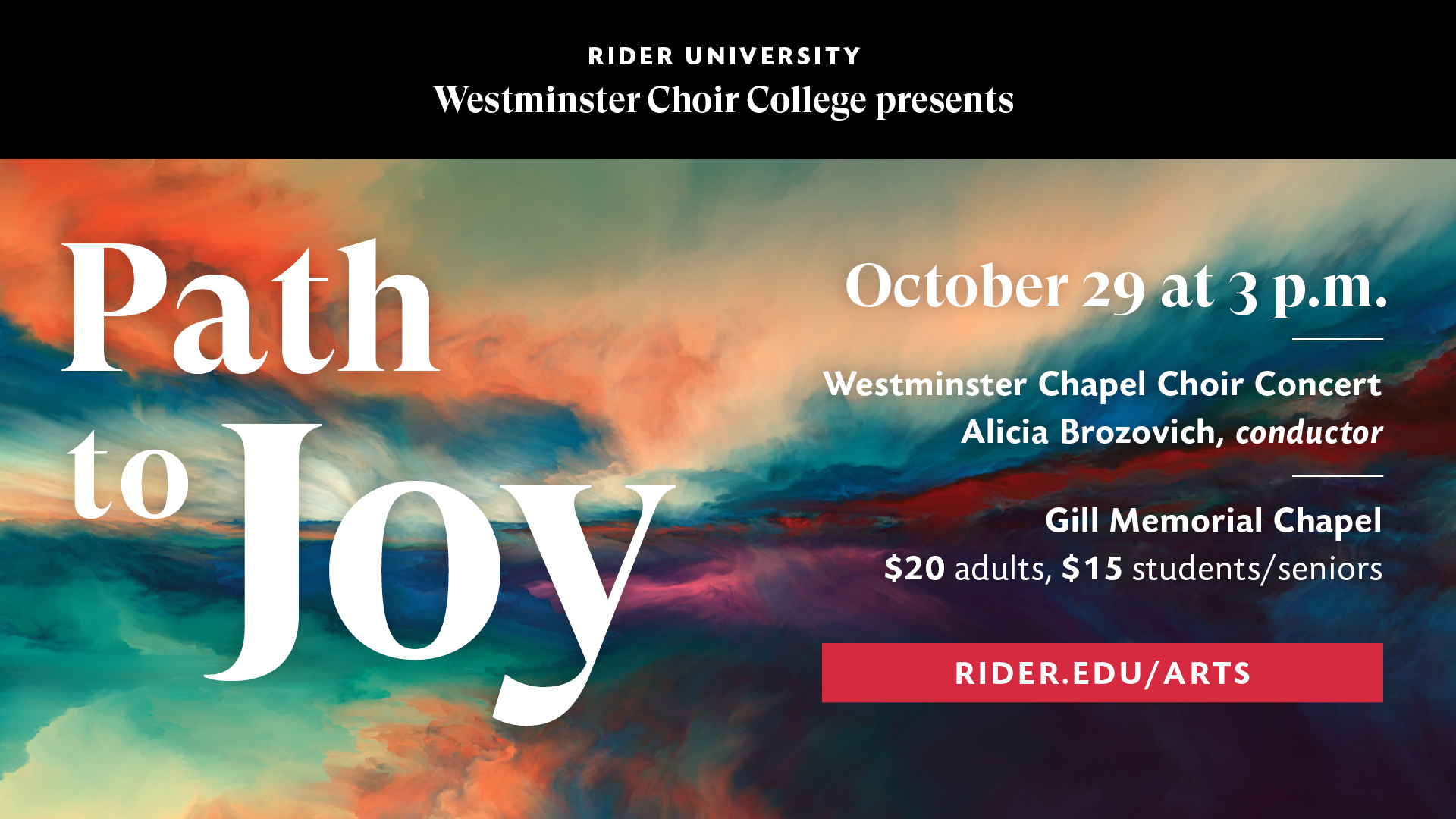 Alicia N. Brozovich, conductor
The annual fall concert presented by Westminster Chapel Choir is a vocal showcase of both soloist and ensemble selections. This concert will feature choral pieces by composers such as Arvo Pärt, Ola Gjeilo, Felix Mendelssohn, and Elaine Hagenberg, as well as solo pieces by Johann Sebastian Bach, Franz Schubert, Scott Wheeler, Ralph Vaughan Williams, John Ireland, and Richard Rodgers.
Path to Joy will take you through both love and loss in a journey to find peace. 
Ticket Information
Tickets: $20 adults, $15 students/seniors
Box Office: (609) 896-7775
Contact the box office at [email protected] or call to reserve Rider University student, faculty and staff tickets.
Date & Time
No dates or times currently scheduled for this event.