Everything that can go wrong…does! 
Image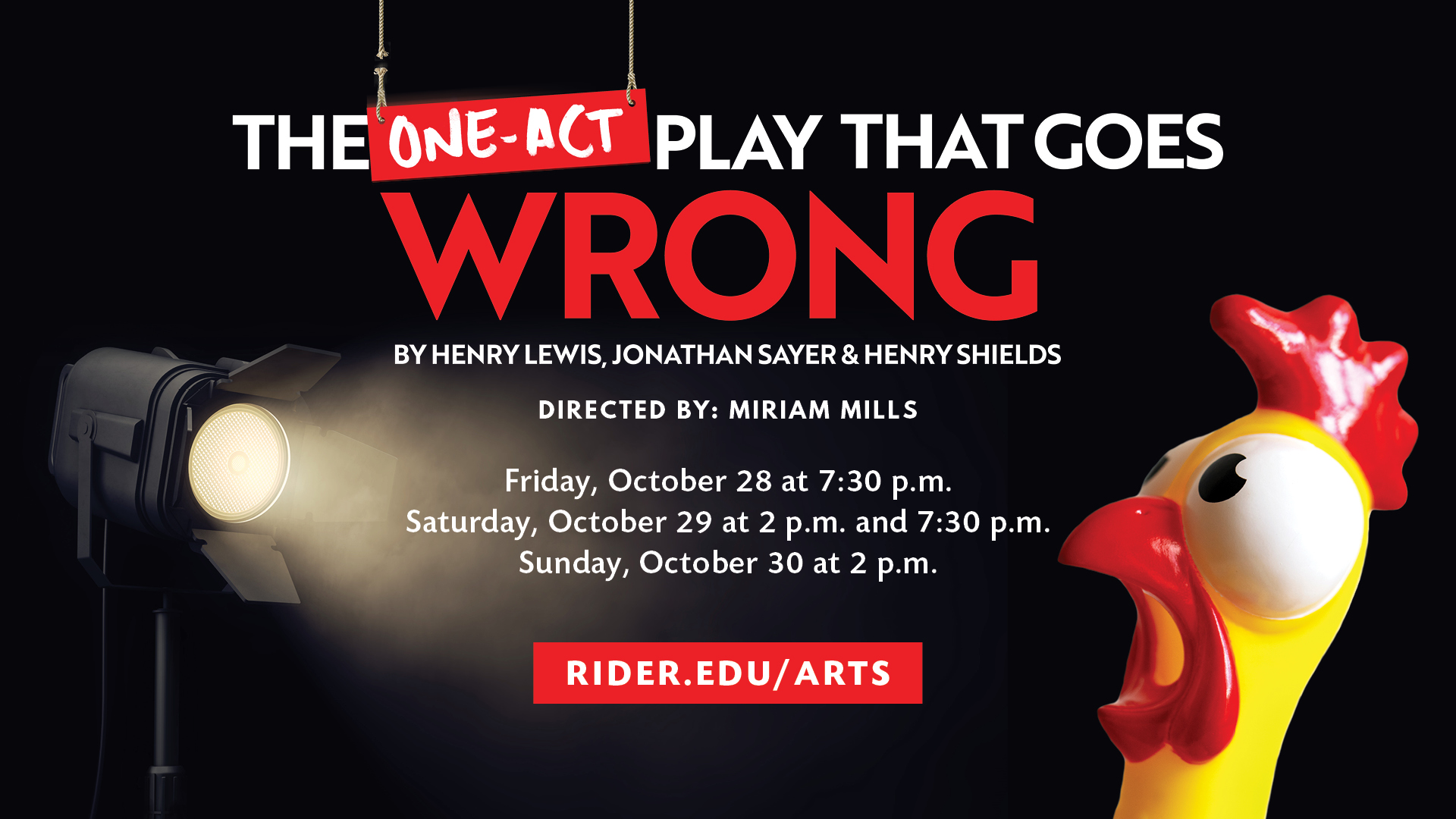 Book by Henry Lewis, Jonathan Sayer, and Henry Shields
Miriam Mills, director
You all know the classic murder mystery story. There has been an untimely death at a country manor, everyone is a suspect, and an inspector is set on the case to find who the culprit is. However, when this play is performed by the accident-prone thespians of The Cornley Drama Society, everything that can go wrong…does!  Expect a plethora of disasters from missed lines to falling props, you'll just have to see for yourself!
Ticket Information
Tickets: $20 adults, $15 students/seniors, $5 Rider University students with Valid ID
Box Office: (609) 896-7775
Contact the box office at [email protected] or call to reserve Rider University faculty and staff tickets.
Date & Time
No dates or times currently scheduled for this event.