In this fast moving kaleidoscope, more than a hundred characters try to make sense of what they know.
Image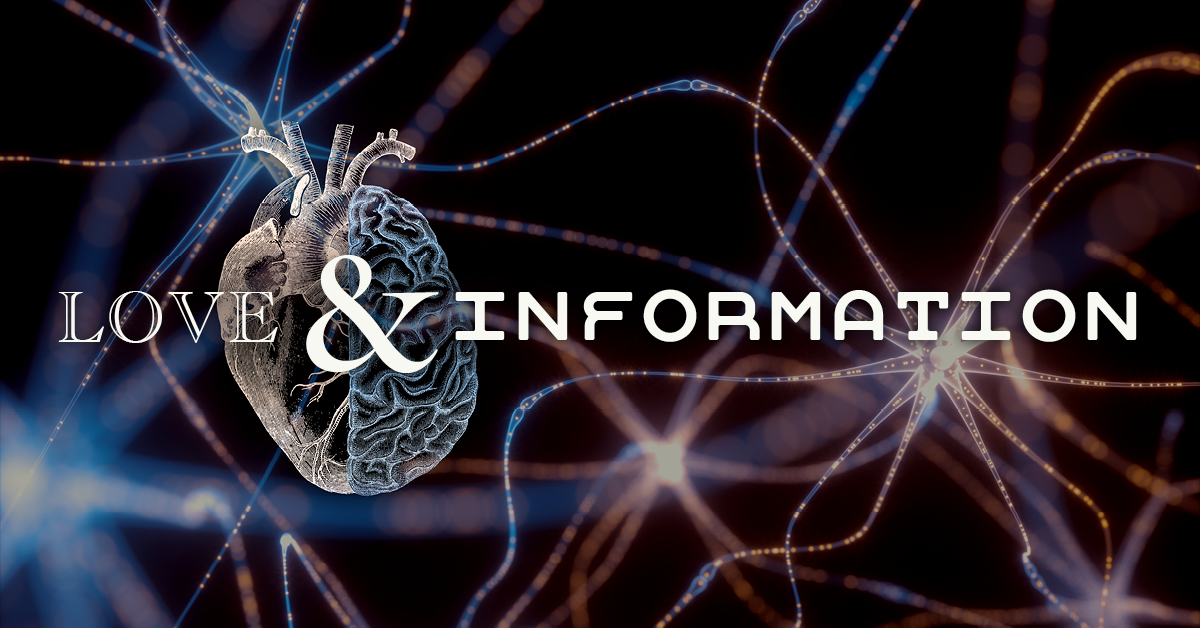 Book by Caryl Churchill
Katharine McLeod, director
Someone sneezes. Someone can't get a signal. Someone won't answer the door. Someone put an elephant on the stairs. Someone's not ready to talk. Someone is her brother's mother. Someone hates irrational numbers. Someone told the police. Someone got a message from the traffic light. Someone's never felt like this before.
–––
Love and Information is presented by arrangement with Concord Theatricals on behalf of Samuel French, Inc.
Love and Information was first presented by The English Stage Company at The Royal Court Theatre in the Jerwood Theatre Downstairs, London, England on 6 September 2012. The US premier was presented at New York Theatre Workshop, New York on 19 February 2014, directed by James McDonald.
Ticket Information
Tickets: $20 adults, $15 students/seniors, $5 Rider University students with Valid ID
Box Office: (609) 896-7775
Contact the box office at [email protected] or call to reserve Rider University faculty and staff tickets.
Date & Time
No dates or times currently scheduled for this event.