Join us for the 30th anniversary presentation of this cherished holiday tradition, featuring the choirs of Westminster Choir College, organ, and brass.
Image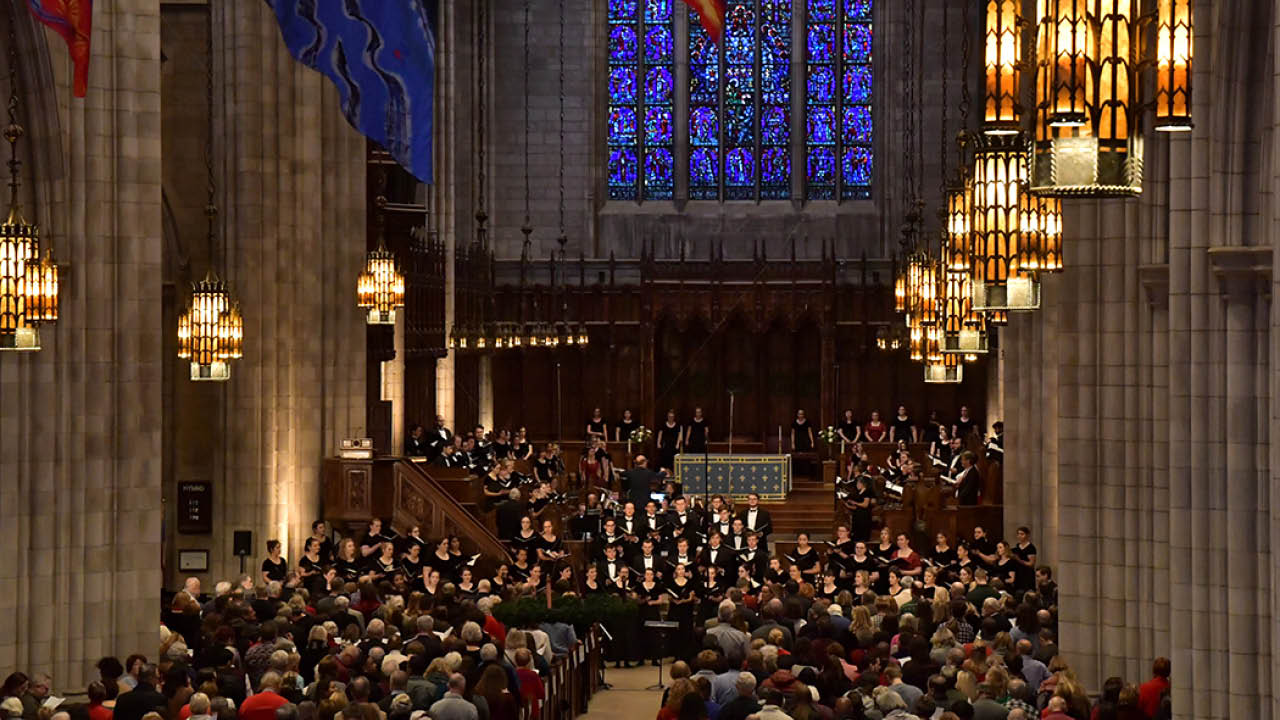 Evenings of holiday joy return to the Princeton University Chapel!
Westminster Choir College of Rider University's popular holiday concert returns with evenings of holiday music and readings, featuring performances by Chapel Choir, Symphonic Choir, Jubilee Singers, and the Westminster Choir. 
Ticket Information
Ticket sales will go live on Tuesday, November 1st at 10:00 AM.
This event is open to the public. Pricing ranges from $25 - $70 per ticket. There are no discounts for this event.
Please Note: Due to high demand for tickets, we highly recommend you purchase them online. You may experience long wait times if you attempt to purchase tickets over the phone during the first week of sales.
If there is an issue with your order, please call 609-896-7775 or email [email protected].
PLEASE DO NOT attempt to repurchase tickets and ask for a refund for your original order, as no refunds will be issued.
When you purchase tickets, seating is assigned by row. Seating within your row is available on a first come, first served basis. Your patience in this process is appreciated!
Date & Time
No dates or times currently scheduled for this event.
Help fund the recording of the 30th Anniversary of Readings and Carols
Please make a contribution in honor of the 30th anniversary of Westminster Choir College's An Evening of Readings and Carols. Your gift will help us reach our goal of $35,000, which will enable the Choir College to record this historic evening.
What will the funding be used for?
Your support will help fund an 8-camera high-definition video and 48 channel audio recording of the Saturday evening performance. We will be partnering with Tolsma Productions, whose clients include the Philadelphia Orchestra, The Pennsylvania Ballet, The New York Choral Society, and The Bach Choir of Bethlehem, and DMAS Audio, used by the multiple Grammy award-winning choir "The Crossing."
What's next?
After we secure the funding to fund the recording, we will seek an additional $40,000 to complete the project, which includes editing and post-production. The intention is to distribute the finished product to PBS stations nationwide.

This is a wonderful opportunity to promote Westminster Choir College on a national level, while spreading the holiday joy that has been shared with audiences for 30 years.