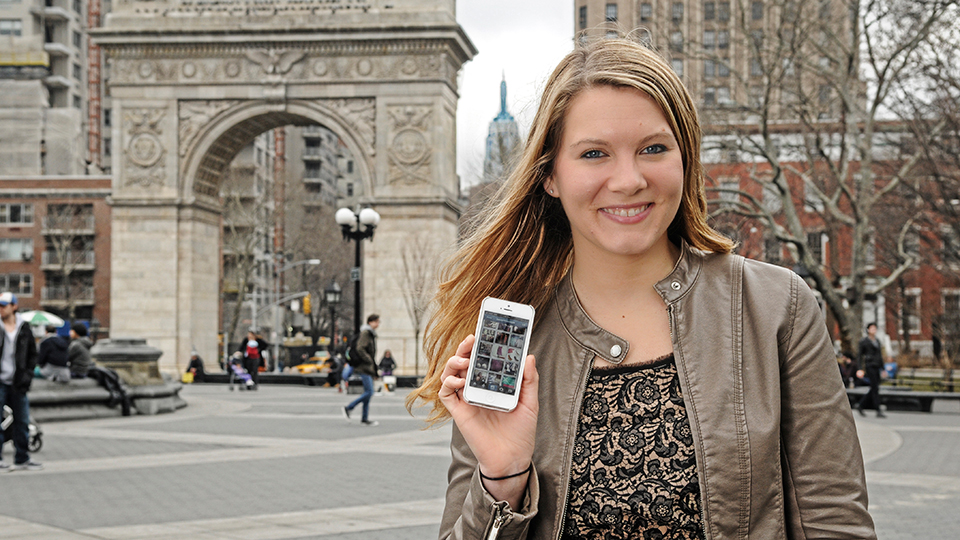 Community Manager, ICED Media
Major: Communication
My experience at Rider continues to open doors for me.
The Proof Is In Our People
Why Patty Chose Rider
"When I visited Rider, I fell in love with how intimate the community was. It seemed more like a small family that really cared about me," Patty said. "I took a class with Dr. Barry Janes and fell in love with the video camera. He introduced me to Scott Alboum, who then introduced me to Dr. Shawn Kildea. I'm still very close to all of them and feel like I could call on them for help with anything."
Rider's Impact on Patty's Career
When Patty approached Dr. Kildea about independent study opportunities, he suggested she work with him on a documentary film chronicling the career of legendary civil rights photographer Flip Schulke. Patty previewed the film collection and was shaken by the tearful image of Myrlie Evers, the wife of slain civil rights pioneer Medgar Evers, following his death. It was then that Patty knew she was being given a great opportunity to be a part of this story. She eventually co-wrote, co-directed and co-produced the documentary Stills of the Movement: The Civil Rights Photojournalism of Flip Schulke with Dr. Kildea.
Continued Success
"The day I graduated from Rider, I flew to France for a screening of Stills of the Movement at the Cannes International Film Festival. I wore a gown and walked the red carpet!" Patty recalled. "My experience at Rider continues to open doors from me." In her current job at ICED Media in Manhattan's Soho District, her clients include Kmart's teen brands, including Dream Out Loud by Selena Gomez. She's worked at New York's Fashion Week, on photo shoots for the brands, and on location with Ms. Gomez.
After earning a Master of Arts in Interactive Media from Elon University in 2011, Patty was hired to work on the 2009 feature film, The Undying, through a recommendation from Dr. Kildea. "I worked in pre-production, production and post-production for the film, and received credit as part of the production team," she said.
International Recognition
Patty is the only Rider graduate ever to have a film screened at the prestigious Cannes International Film Festival. The film has also gone on for screenings at Morehouse College in Atlanta, the University of Miami and the Museum of Tolerance in New York, as well as on several television outlets.

Top Award
In 2009, Patty received the National Broadcasting Society's "Best Sports Program" award.
Every student has the chance to shine at Rider. I wrote my own scripts, produced my own show and was an on-air host as a student.
Communication