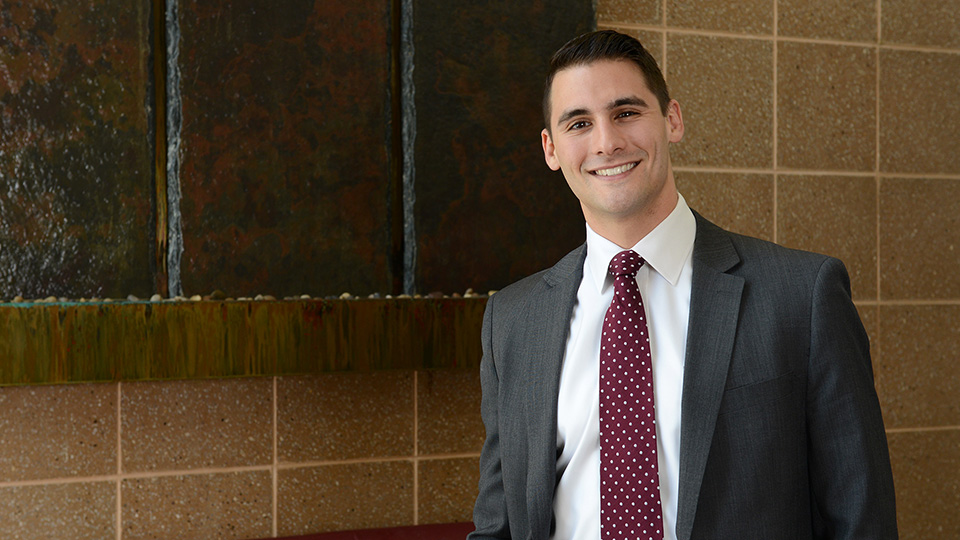 Medical Device Sales Representative, Johnson & Johnson's Ethicon, Inc.
Majors: Accounting, Finance
Rider is in our family's DNA.
The Proof Is In Our People
Why Michael Chose Rider
"I chose Rider because of its great AACSB-accredited business programs, specifically the Accounting faculty and leadership development programs like DAARSTOC. My grandfather, father, aunt and uncle all graduated from Rider, and my brother will be graduating in May of 2013. My grandmother worked for the business dean's office for many years. As you can see, Rider is in our family's DNA."
Rider's Impact on Michael's Success
Through his studies and involvement in Rider's DAARSTOC program, Michael learned that understanding numbers and people are critical to success in business. The Norm Brodsky College of Business helped him to gain valuable hands-on experience through a co-op at Johnson & Johnson and a summer internship at Deloitte. Immediately after graduating from Rider, Michael went to work full time at Johnson & Johnson in the corporation's prestigious and selective Financial Leadership Development Program.
Continued Success
Michael, who aspires to one day become president of a Johnson & Johnson company, emerged from the Financial Leadership Development Program to become a medical device sales representative at the J &J subsidiary, Ethicon, Inc. "I thought it was critical to get sales experience early in my career," Michael said. "Every experience I had — at Rider and in my profession — have paved the way for the next one."
The accounting and finance skills he acquired at Rider have proven essential in working with hospitals and doctors throughout the New York metropolitan area — particularly during today's economy. "I'm able to deliver solutions to customers by providing contracting options, value analysis proposals and cost/benefit analyses. Analyzing the numbers behind the business has really helped me to spend my time wisely in managing the territory."
Early Job Offer
Michael was offered and accepted a job in Johnson & Johnson's Financial Leadership Development Program in the fall of his senior year.

Real-world Experience
Michael held a three-month audit internship at Deloitte in New York City and a six-month finance co-op at Johnson & Johnson .
I absolutely love having direct contact with our customers on a daily basis. My passion is people. It's important to get the customer perspective and to understand what they want and how you can bring them value.
Accounting, Finance