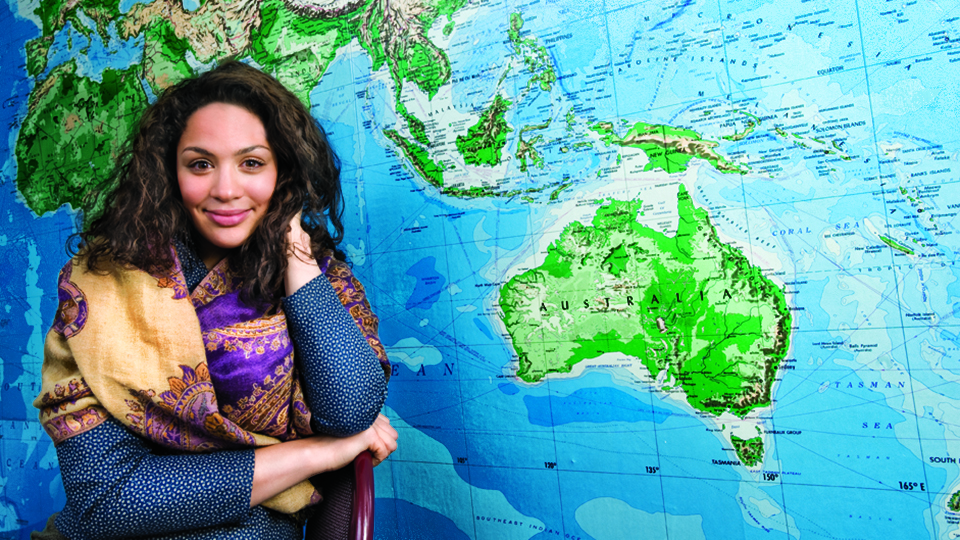 Alumni Coordinator for U.S. Embassy Santo Domingo
Majors: Global Studies, French
My study abroad experiences opened my mind and broadened my horizons.
The Proof Is In Our People
Why Joshabel Chose Rider
"The personal attention, strong academic program, student engagement and leadership opportunities made me realize Rider was the place for me. I submitted my deposit payment before leaving campus that day. As a freshman, I was lucky to be selected for Rider's Educational Opportunity Program (EOP), which allowed me to start my college experience earlier and create strong, lasting relationships from the very start."
Rider's Impact on Joshabel's Career
"Rider allowed me to challenge myself and grow through study abroad, leadership and community service activities. Rider introduced me to the TRIO program's Student Support Services, which gave me unique opportunities to develop throughout college. Through this program, I was afforded the once-in-a-lifetime opportunity to apply for and receive a national full-tuition scholarship to attend a semester aboard The Scholar Ship. In conjunction with other exchange programs and leadership opportunities, I gained opportunities to understand and discuss global issues and implement cultural initiatives. It helped me realize that I can make a difference in the world and gave me valuable hands-on experience that made me a strong candidate for my current position."
"In my senior year, through the guidance of Dr. Mary Poteau-Tralie, I had the opportunity to delve deeper into my scholarly studies and present the findings of my research of selected works of French writer Assia Djebar at the National Conference for Undergraduate Research. Upon completion of my honor's thesis, I was inducted into the National French Honor Society."
Continued Success
"Through my work with the U.S. Embassy in Santo Domingo, I designed and implemented the Estamos Unidos para Servir program based on the Americorps model, promoting a culture of volunteerism in the Dominican Republic and, ultimately, a stronger and more united community."
Active
As a student, Joshabel was a Rider Community Scholar; a mentor for Minding Our Business; president of the Latin American Student Organization; an executive board member of the Black Student Union; and a member of the Food Committee. She also served on the Rider Community Standards Board and Student Government Association (SGA).

3+3 Joshabel completed two on-campus internships at Rider with the Center for International Education. Additionally, through the INROADS program, she served as a summer intern for AIG Private Client Group. She also experienced three study abroad exchanges — a semester abroad in France; a semester at sea aboard The Scholar Ship, traveling from Greece to Hong Kong; and a two-week service-learning trip to Jamaica.
I went to college with plans to pursue communication studies, but Rider ignited my passion for travel and global issues and solidified my plans to pursue a career as a global citizen.
Global Studies, French