Former Board member's gift will help fund scholarships and athletics
Irvin Fliegelman named Rider as the beneficiary of a life insurance policy
Susan and Jodi Fliegelman met with President Mordechai Rozanski and Athletics Director Don Harnum in December 2014.
One summer in the 1950s, an overnight camp for children called Camp Sholom hired a standout Rider College basketball player named Moe Tener as a counselor. On the last day, Tener tossed a Rider basketball T-shirt to a young camper named Irvin Fliegelman. From that moment on, Tener became Irv's idol and the Broncs became Irv's team.
The young man eventually enrolled at Rider and graduated in 1960 with a bachelor's in business administration. After college, Fliegelman started working at The Equitable, an insurance agency, where he became the firm's No. 1 life-insurance agent in 1993. Fliegelman joined Rider's Board of Trustees the following year.
Along the way, he never forgot Rider basketball and often brought his son, Scott (who would go on to earn a bachelor's from Rider in 1990), to games as a child.
"Rider was a very important part of Irv's life," says Susan Fliegelman, who was married to Fliegelman for more than 40 years.
In 1986, Fliegelman named Rider as the beneficiary of a life insurance policy. It was one of the first such insurance programs started at Rider and included Fliegelman and 14 others. After he died on Nov. 19, 2014, his wife, Susan, and daughter, Jodi, visited campus in December to hand-deliver the proceeds from the policy to President Mordechai Rozanski and Athletics Director Don Harnum.
"We are deeply grateful for Irv Fliegelman's lifelong commitment to Rider," Rozanski says. "Through his estate plans, he and his family have made a major gift that will support the scholarship and athletic programs of the University."
Scholarship gifts, including those made in honor of President Rozanski, who will retire in July, are a special emphasis of Rider's sesquicentennial year, says Jonathan Meer, vice president for University Advancement.
Fliegelman was a member of the TKE fraternity at Rider, where he made lifelong friends. "He had a strong connection with his fraternity as a student and stayed in touch with his brothers," Susan says. "Irv's personal relationships were very important to him."
Fliegelman worked in Rider's Office of Alumni Relations before moving on to his career as a life insurance agent at The Equitable, where he worked for more than 40 years.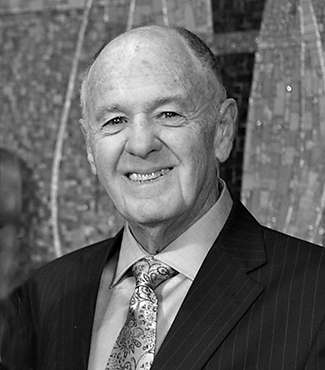 An active member of Rider's Board of Trustees from 1994 to 2004, Fliegelman served on the Development & University Relations and Student Affairs committees. He was a champion of Rider's alumni program and fund raising efforts as a member of the Student Recreation Center Campaign Committee, Rider's Legacy Society and the Alumni Board of Directors. A plaque in Sweigart Hall recognizes his generous contributions to the building campaign in the late 1980s.
Some of the proceeds of Fliegelman's policy will be directed toward Rider's current use scholarship funds, which supports scholarships within the 2014-15 academic year. "The University's ability to bring a high-quality education within the financial reach of our students is substantially enhanced by the generosity of members of our community who, like Irv, make Rider a philanthropic priority in their lifetimes and beyond," says Meer.
The remainder of Fliegelman's gift will be contributed to athletics. Although he never played high school or college basketball, Fliegelman was a lifelong fan of the game and the Broncs. He refereed high school basketball games and coached local teams even before his children were born.
Scott says going to basketball games as a kid influenced his decision to attend Rider, where he studied communications and also became captain of the tennis team and president of Phi Sigma Kappa fraternity. The father and son bonded over sports, but Scott admired his dad professionally as well. Scott worked with him for more than a year before deciding insurance wasn't his desired field. He respected his father's professional style, his sharp clothes and crisp speech, his emphasis on making favorable impressions and his polished presentations. "I've tried to mirror my dad in those abilities," says Scott, who now lives in Boulder, Colo., with his wife, Liz, who is expecting their second child.
In addition to Scott, Susan, Jodi and her husband, Matthew Goodman, Fliegelman is survived by three grandchildren, Blake, Ryan and Brodie; a brother; and nieces and nephews.