EMBA at Rider University - Curriculum
Courses & Curriculum
EMBA Curriculum & Course Requirements
The Executive MBA is a 14-month program, taught in an integrated group setting. While some students in the program have undergraduate business degrees, the program is also appropriate for individuals who have non-business backgrounds and/or are transitioning to positions requiring business, management and leadership skills.
Practicing What We Preach
Our experienced faculty members have many years of real-world experience as business leaders. A key goal of our Executive MBA program is to emphasize the application of the information and skills being taught. We don't just teach concepts in a vacuum; we work to apply our time in the classroom to typical challenges and opportunities facing businesses today.
Our EMBA Curriculum is Comprised of Three Modules:
Integrated Business Foundation: Designed to provide a solid grounding in business concepts as well as the basic leadership and team skills that all business professionals require.
Advanced Courses: Focused on current topics in which executives need to be conversant in as they navigate the ever changing business environment (e.g., International Business, Leadership, Technology, Product Development).
Strategic Management Capstone Course: Designed to integrate the coursework covered in all portions of the program and demonstrate how making effective business decisions requires a multi-functional perspective.
Learn More Today
Loading...
Rider University EMBA Curriculum Components
Integrated Foundation Courses
(9 courses / 25.5 credits)
Top Management Perspective
Quantitative Analysis
Service & Production Management
Strategic Marketing
Management & Team Skills
Economic Principles
Economic Analysis & Decision Making
Financial Accounting
Corporate Finance
Advanced Topics
(6 courses / 18 credits)
Product Development & Commercialization
International Business Seminar
Corporate Governance: Legal & Ethical Issues
Corporate Performance Evaluation
Informational Technology & Management
Leadership
Strategic Management
(1 course / 3 credits)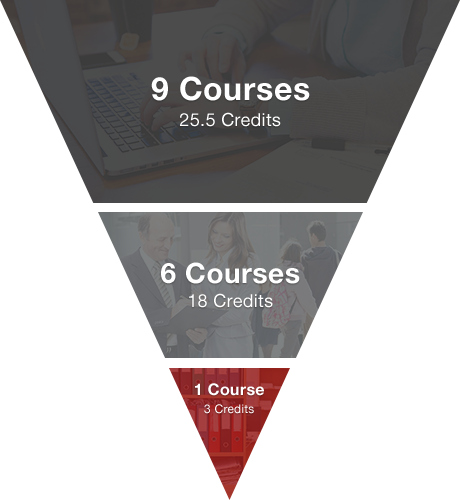 Executive in Residence Program
In support of our commitment to applying classroom knowledge to the business world, we have partnered with successful business executives to bring additional real-world experience into the classroom. These men and women, each with their own specialization, are brought in to work alongside our Rider faculty in select courses. They lend their personal insight to classroom discussions and also act as a bridge between academia and the business world.
Once I finished the Rider EMBA Program the doors just opened up. All of the sudden you're not just in the job market, you can actually pick and choose what you're looking for, which makes a big difference.

John K., Class of 2013