McNair Scholar
As a McNair Scholar, Jonathan was encouraged to pursue research and received guidance in applying to graduate programs.
5
The number of Rider professors Jonathan worked with on various research projects, including three years working with Dr. Danielle Jacobs. "Working in her laboratory solidified my desire to go into research. It's the reason I pursued a Ph.D. in organic chemistry," says Jonathan.
4+3
Among his many Rider activities, Jonathan held four leadership positions (including president of Rider's Student Affiliates branch of the American Chemical Society and mentor in the Science Learning Community) and helped teach in three venues (in the classroom as a supplemental instructor in organic chemistry and tutor at the Student Success Center and Math Skills Lab).
7
The number of doctoral programs Jonathan applied to — and was accepted into, including three Ivy League schools (Yale, Princeton and Columbia) and four other prestigious universities (Vanderbilt, Emory, Johns Hopkins and MIT).
Why Jonathan chose Rider
Jonathan first learned about Rider during high school when he came to campus for the Model Congress competition. As he began his college search, he remembered how much he liked the campus. "When I did my research and learned about the student/faculty ratio and how so many of the professors prioritized quality teaching, I realized it was a great fit for me," says Jonathan. "I was also intrigued by the opportunity to do research early on and have professors who were accessible to me — that was very enticing."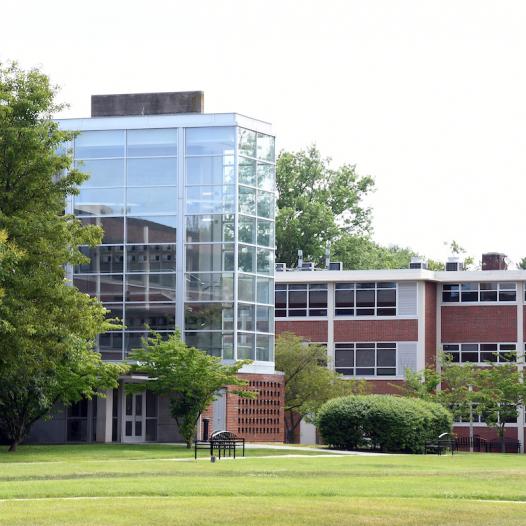 I came to campus eager to learn and Rider gave me so many opportunities to grow and develop. Now I'm at Stanford — another level Rider encouraged me to reach. I will always be grateful.
Rider's impact on Jonathan's career
Entering Rider as a freshman math major, Jonathan immediately began working with Dr. Andrew Markoe on graduate-level math problems. After one day of an introductory chemistry course (for non-chemistry majors), he decided to switch his major to biochemistry. By his sophomore year, he was working as a research assistant in Dr. Danielle Jacobs' lab, focusing on the total synthesis of natural products used to kill cancer cells. "Dr. Jacobs quickly got me working first hand with real science," says Jonathan. "I learned the basics of chemical research — skills I'm still utilizing today."
Unlike his class assignments, research involved finding answers to questions that had not yet been answered. "That was very intriguing," says Jonathan. "It was challenging work, but I enjoyed it. It was motivating to think of things no one else has done."
Continued success
My Rider professors gave me the opportunity to think about science on a higher and deeper level. They encouraged me to discuss things and get involved," says Jonathan. In addition to the three years he worked in Dr. Jacob's laboratory, he also spent time working with four other Rider professors on various research projects. Those hands-on experiences taught him how to conduct quality scientific research, provided opportunities to present at conferences and opened doors through valuable networking.
With the help of his Rider professors, Jonathan landed a paid internship working on graduate-level research as a 2015 summer RISE Scholar at Rutgers University. His growing connections also put him in contact with key people at top graduate schools, including Yale University, where he was accepted into the prestigious Ph.D. program in chemistry with full tuition, health insurance and a stipend. Since then, Jonathan continued his studies at University of California, Berkeley and is currently a postdoctoral scientist at Stanford University.