Last July, Dr. Sheena Howard, an assistant professor in Rider's College of Liberal Arts and Sciences, received credit as the co-writer of Superb, the first comic book series ever to feature a superhero with Down syndrome.
Superb, co-written with David F. Walker, tells the story of a group of teenagers emerging with superpowers following a meteor shower. Childhood friends Kayla Tate and Jonah Watkins are at the center of the story, which opens on a school bus and a confrontation that immediately drops the reader into the world of the comic.
For Rider magazine, Howard agreed to annotate the first page of Superb, showing what motivated her and Walker to make the decisions they made while introducing these unique characters to the comic book world.
This panel sets the stage for the entire story by letting the reader know we are in a world that has been significantly changed by The Event — the story catalyst that changes everything about Jonah and Kayla's life.

We wanted to immediately establish the role that technology would play in the story and also show that Cosmosis (Jonah) had an online presence, even though his real identity is not yet known. This panel connects to the young adult audience the story is geared toward and it also plays on the element of trusting online content. It establishes the dynamic of questioning whether something online is real or fake, which is pivotal to our online usage today.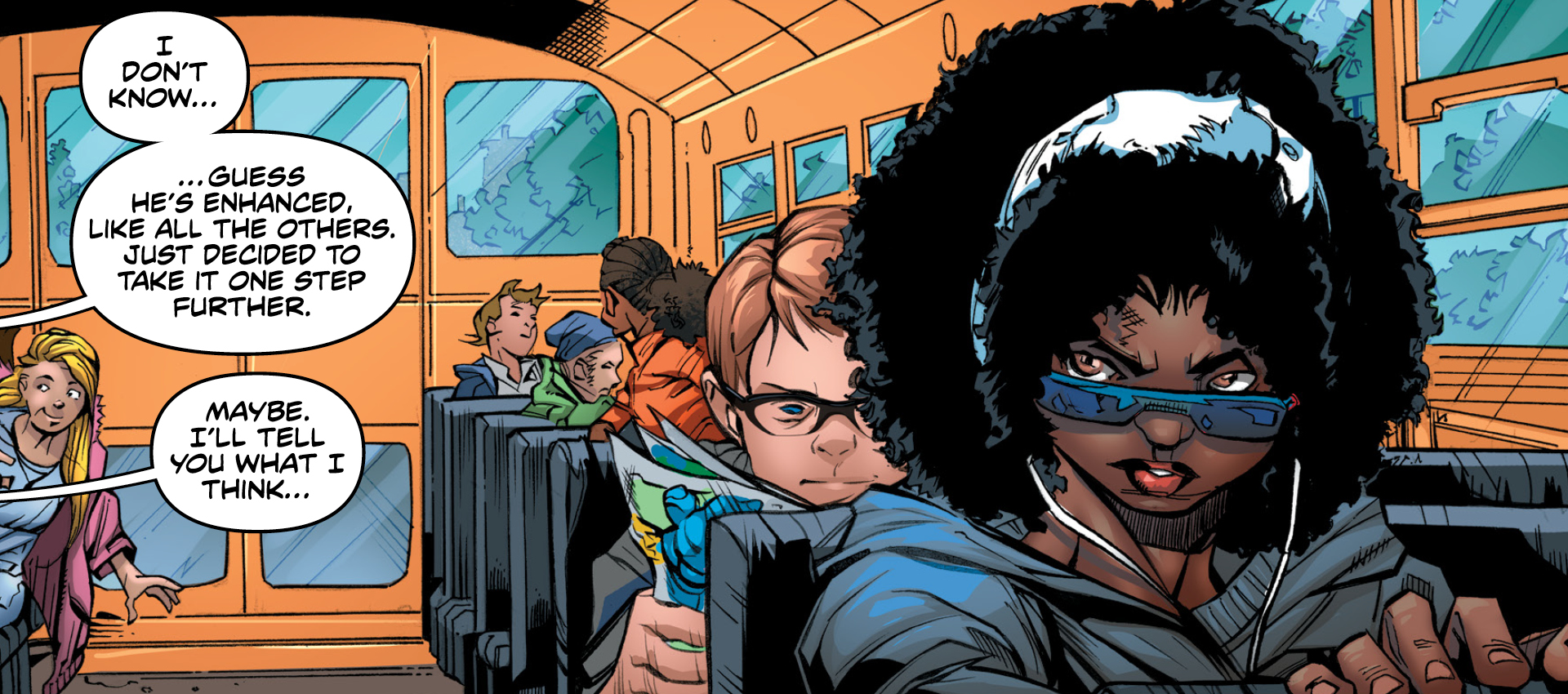 It was critical to create a story dynamic where people have differing opinions about these super-enhanced teenagers. This panel also shows the reader that one of the main superheroes is modeling a comic book character, which is pivotal to the story.