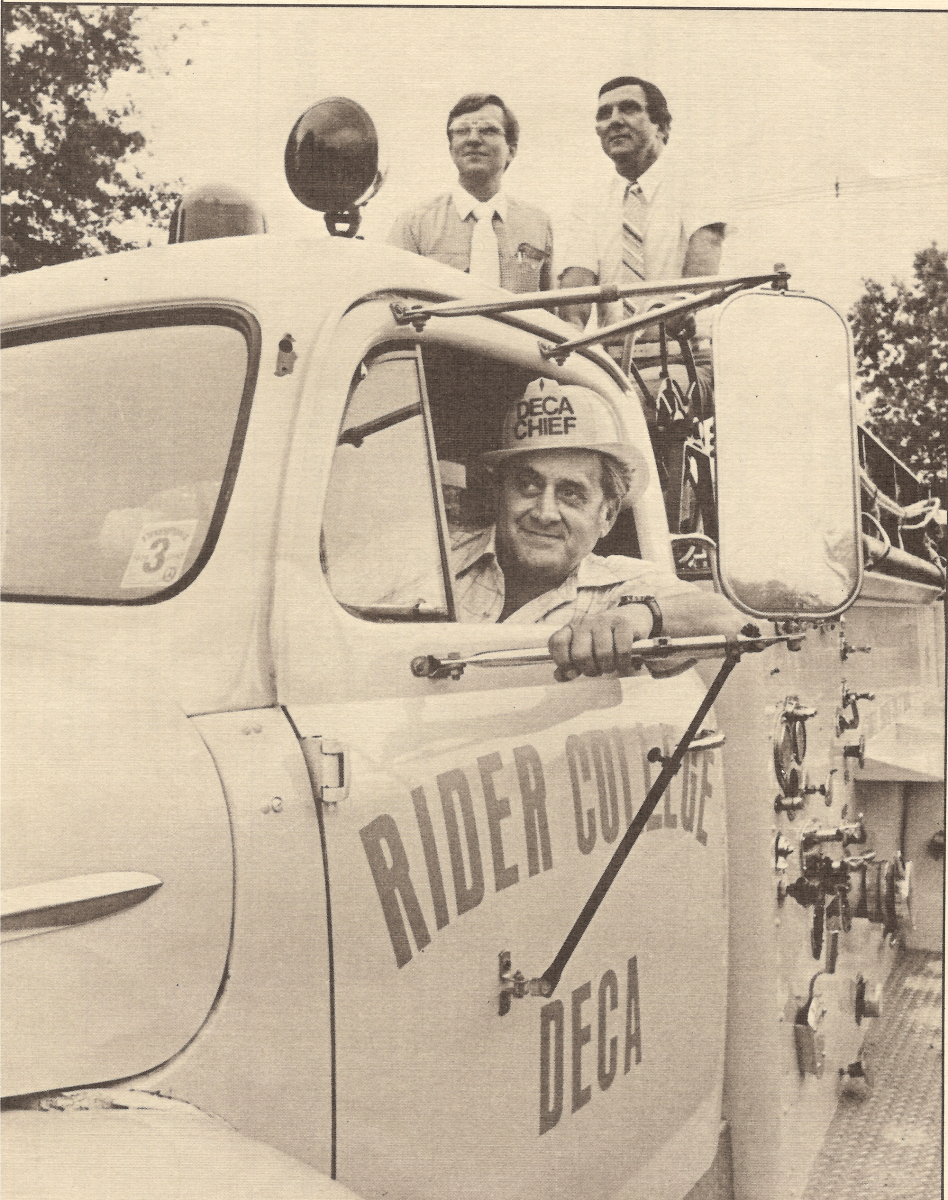 In 1965, Dr. Barry Ashmen '69 was a freshman at Rider College celebrating the centennial anniversary with fellow students by singing the school's alma mater. Fifty years later, the year of the sesquicentennial, Ashmen is still bleeding cranberry.
After graduating in 1969 and receiving his master's a year later, also from Rider, Ashmen was asked to return as an assistant professor in 1971 to teach marketing and management-related courses. Returning to Rider was an easy decision.
"I've always thought Rider was a very friendly place," Ashmen says. "The students were always very cordial and nice, and I really enjoyed working with the students and faculty."
As a professor, Ashmen was paired with close friend Dr. Albert Sternberg, and the two used their marketing techniques to draw more students to attend Rider in an unusual way — using an antique fire truck built in 1953.
In 1979, Sternberg purchased the truck and fixed it up to represent the Broncs. Painted cranberry with "Rider College" displayed on the driver's side door, the two would drive the truck around the area to different high schools to increase both the visibility of the College and its enrollment.
"We used it for recruiting. It was a great tool, the kids loved it and it was a lot of fun," Ashmen says.
Though the truck was eventually sold, it remains one of many memories that Ashmen cherishes of his time at Rider. Now, the longtime professor looks forward to celebrating the 150th anniversary and to more years associated with Rider. He plans on attending the Sesquicentennial Gala on April 18, which recognizes the University's milestone.
"It's pretty amazing when you can work somewhere as many years as I have and still feel this way," he says. "They really take care of you here."