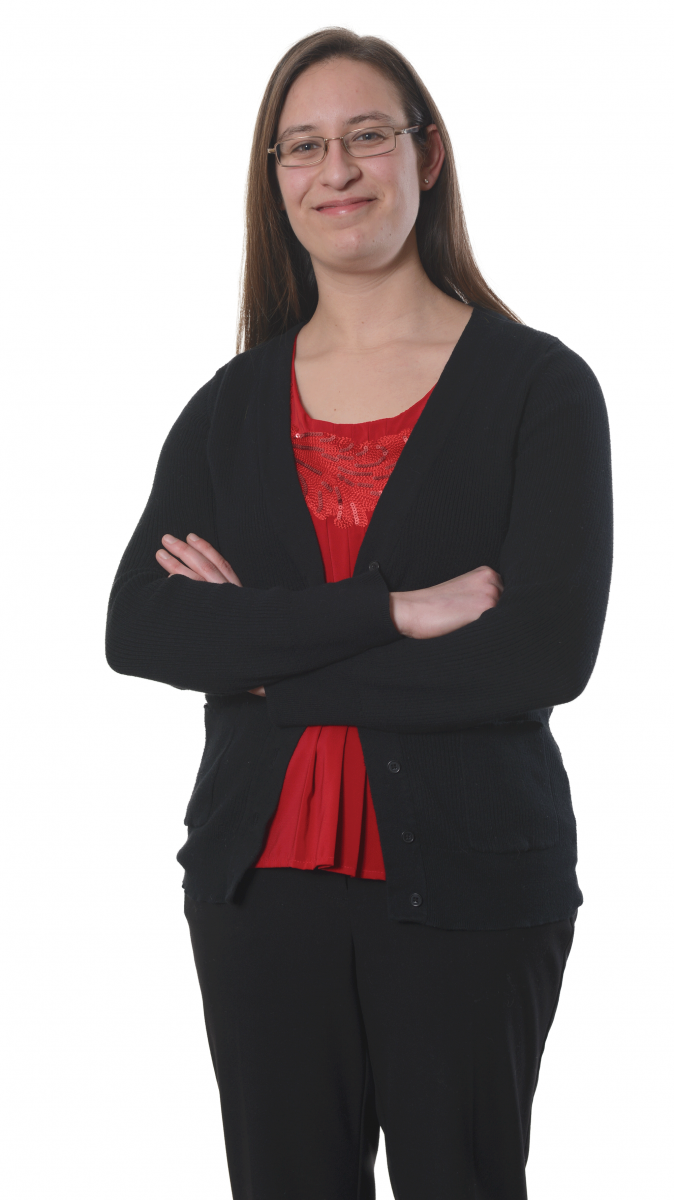 During Rider University's annual Founder's Day awards ceremony in November 2014, President Mordechai Rozanski recognized the latest Andrew J. Rider Scholar recipients. The scholars represent the top one percent of seniors, juniors and sophomores in each of Rider's six academic schools and colleges. Jennifer Dowling, a School of Educations elementary education-psychology major and special education and early childhood minor, has received the certificate three times over the past three years, in part by maintaining a 3.99 grade point average. She was chosen from among the 2014 recipients to speak about her experiences at the ceremony.
"I am positive that the recognition will assist me during my future endeavors," she says. "I hope to stand out as a three-time Andrew J. Rider recipient. It shows that my determination did not end after one year, but continued throughout my academic career."
Dowling, who struggled with reading throughout elementary and high school, feels that becoming an Andrew J. Rider Scholar has boosted her confidence.
She attributes her academic success to two influences throughout her education: Carl Romero, her English teacher at West Windsor-Plainsboro High School, and Associate Professor of Education Sharon S. McKool. Both were invited to and attended the ceremony as Dowling's guests.
Although Dowling has only taken one literacy methods class with McKool, inviting her professor was an easy decision to make. "She is willing to take that extra leap in making sure that her students will grow," Dowling says. "She enabled me to find that 'ah-ha' moment when I realized that even if things do not go as planned, I could brush myself off and try again."
"Jennifer is the type of student who validates me as professor," says McKool. "She always wanted feedback on her work, she always asked smart questions and she was always willing to move beyond her comfort zone."
For more on Andrew J. Rider Scholars, visit www.rider.edu/about/historic/awards-and-honors/andrew-j-scholars.