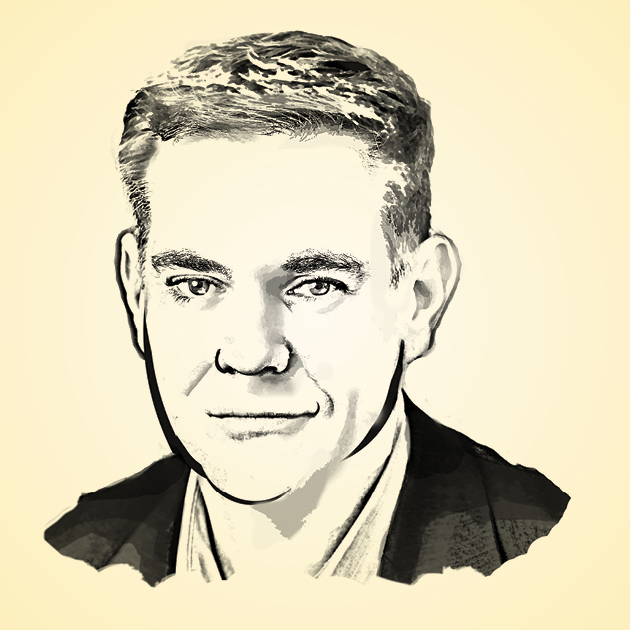 Over six seasons, the cast of Homeland, which includes Claire Danes, Mandy Patinkin and F. Murray Abraham, has faced terrorism, espionage and mental illness. The unpredictable plots and intense conflicts helped make the Showtime series a popular and critical success and caused many white-knuckle moments for both the audiences and the actors.
Offscreen, however, the tension melts away. "The actors and the crew are the nicest, most pleasant people," says James Mount '95, who played Agent Thoms in Homeland's most recent season.
Mount, an actor who studied theater at Rider in the early 1990s, landed the role after securing a new agent, Danny Prather, the son of his mentor, Rider Associate Professor of Theatre Miriam Mills. After Prather climbed up the ranks in the New York agency scene, he opened his own agency and brought Mount on board while looking for talent to groom.
The partnership paid off, with Mount appearing this year on Gotham on Fox in addition to Homeland. He's now committed to a new drama about first responders that is currently in development. Such opportunities, he says, are humbling. "To be there was an honor, period," he says of working on Homeland. "It was a masterclass every day."
Even before his most recent accomplishments, Mount had built a successful, if eclectic, career — the fulfillment of a long-standing desire to act that was first ignited at Hightstown High School in New Jersey and then at Rider, where he entered as a freshman on a drama scholarship. A self-described "theater geek," he immersed himself in his program, acting in a wide range of productions at the University and cultivating relationships with faculty and students that continue to this day. In addition to Mills, Mount cites Professor of Theater Patrick Chmel as an especially influential mentor. "My teachers laid an amazing foundation for me," he says, "and I wouldn't be where I am without them."
After graduating, the reality of auditioning set in quickly, but over time, he steadily built a career. He had a recurring role on All My Children, performed supporting roles in television and film, and performed on stages across the country, maintaining an often grueling six-day schedule. That kind of success came with its own downside. "I wanted a family and a normal life, and when you decide that, life on the road becomes a serious challenge," says Mount, who now lives in West Orange, N.J., with his wife and their 2-year-old daughter.
He took a corporate job but didn't walk away from acting completely. He kept one foot in the business through voiceover work. Most notably, Mount helped create a character for Red Dead Redemption, a 2010 video game that is often cited as one of the best ever. This set in motion opportunities for additional voice and motion capture work with Rockstar Games properties like L.A. Noire, Max Payne 3 and Grand Theft Auto V. The work provided him a lifeline to his resurgent career.
Mount's Homeland character, who is the head of the secret service detail for the president-elect — a female — probably benefited from current events. "When Trump won the presidency, it shook up the writer's room," Mount says. "They pivoted and wrote amazing stuff, with the throughline of the season being the president at war with the intelligence community. Every year, the show seems to be ahead of the curve."